Clean deodorants, once a tiny sub-category within overall deodorants and antiperspirants, are now a thriving segment of their own. This summer, five brands introduced new clean deodorant ranges in varying scents for the season.  Eschewing aluminum and in many cases, baking soda, these formulas rely on natural ingredients such as charcoal, magnesium, shea butter and tea tree oil to keep odors at bay. Here, the latest launches from L'Occitane, Detox Market, Malin + Goetz, Kosas and Hello.
L'Occitane Verbena the Incredible Deodorant Recipe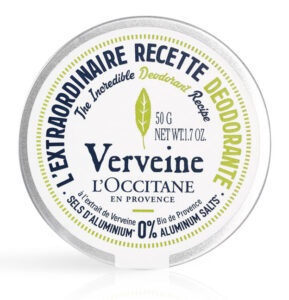 A new addition to L'Occitane's classic Verbena range, Verbena the Incredible Deodorant Recipe features natural origin ingredients and is free of aluminum salts, alcohol and phthalates. A cream format, this deodorant offers a powder- like texture making it easy to apply and absorb quickly. Designed to not clog pores or leave a sticky finish, it is formulated with organic shea butter, tapioca, baking soda and essential oils. Verbena The Incredible Deodorant Recipe retails for $19.50 at L'Occitane boutiques and at usa.loccitane.com.
Detox Market Detox Mode Feeling Altogether & Feeling Free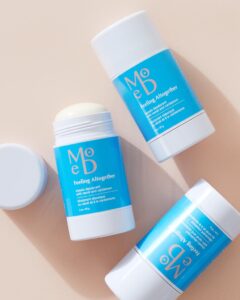 The clean retailer's house brand, Detox Mode, launched two deodorants this summer. They retail for $18 each and are available in-store and on thedetoxmarket.com and detoxmode.com.
There's Detox Mode Feeling Altogether, which is formulated with baking soda to neutralize odors; arrowroot powder to keep skin dry; and cocoa butter and jojoba for skin-soothing benefits. Its blend of citrus and cardamom scent aims to  provide an uplifting effect. There is also Detox Mode Feeling Free, a baking soda-free deodorant designed for those with sensitive skin. A combination of magnesium hydroxide and activated charcoal work to neutralize odors and keep consumers dry. Activated charcoal is highly porous, so it absorbs sweat and draws out impurities. This deodorant is scented with lavender and eucalyptus, and is infused with cocoa butter and jojoba for a smooth glide.
Malin + Goetz Bergamot Deodorant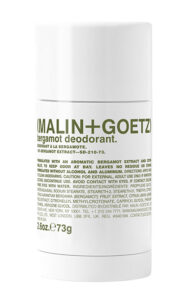 Malin + Goetz are pioneers in the natural deodorant category, as the brand launched its cult-favorite Eucalyptus Deodorant more than 11 years ago. This new bergamot iteration is also clean and aluminum-free, alcohol-free, paraben-free, baking soda-free and residue-free. Natural bergamot extract and probiotic enzymes neutralize odor, while corn starch helps to absorb excess moisture. In an effort to be more sustainable, both the Eucalyptus Deodorant and Bergamot Deodorant are packaged in 100 percent recyclable polypropylene packaging beginning fall 2020. Malin + Goetz Bergamot Deodorant retails for $22 and is available at malinandgoetz.com.
Kosas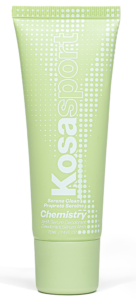 The clean makeup brand has expanded to body care, adding Chemistry AHA Serum Deodorant to its Kosasport range this month. Chemistry is a clean, stain-free serum deodorant that features an AHA blend to fight odor, while helping soothe and brighten skin, and help prevent ingrown hairs. This AHA blend includes shikimic acid, mandelic acid and lactic acid to help create a pH environment where odor-causing bacteria can't survive. Boasting a rollerball applicator, the thin, non-stick serum dries quickly without leaving any residue or stains. Formulas contain pure aloe vera juice, hyaluronic acid and palmitoyl tripeptide 5, which firms and conditions skin. Kosas Chemistry AHA Serum Deodorant is available exclusively on Kosas.com + Credo (in-store and online) retails for $15.
Hello Naturally Friendly Deodorant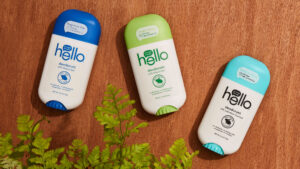 The lifestyle brand which began with oral care offerings introduced three new gender-neutral formulas in 100 percent previously-recycled packaging. Hello Naturally Friendly Deodorant features aluminum-free, vegan formulas boasting tea tree oil, activated charcoal and shea butter. There are two scented offerings: Clean + Fresh deodorant with Charcoal and Fresh Citrus Deodorant with Shea Butter. Hello also has a scent-free option: Fragrance Free Deodorant with Shea Butter. All are $7 each, available this month at Ulta Beauty, Amazon, hello-products.com and other retailers.