Fragrances of the future are being designed to be more than pretty bottles on a vanity.
To help envision what is ahead for the fragrance industry, Firmenich collaborated with Central Saint Martins in London, a renowned arts and design college, tasking students with creating "fragrance forward" visions for game-changing uses of fine fragrance. This marks the fragrance house's 14th edition of its Olfactive Design program.
The partnership is a call to action to Regeneration, an initiative Firmenich kicked off last year to reset, reconnect and reimagine the fragrance industry.
"Firmenich is empowering a positive future for fragrance," said Ilaria Resta, President, Global Perfumery, Firmenich. "Through both Regeneration and Olfactive Design, we are writing a new story including creation, distribution points, distribution methods and physical or digital experiences, to reinvent the value of fine fragrance. Perfume becomes a social intermediary, identity marker and mindful catalyst."
A total of 21 projects delved into seven future worlds with both utopian and dystopian attributes: Hope and Re-Enchantment; Danger/Chaos/Risk; Circularity; Generations and Memory; Hybrid Experiences; Identity and Pleasure, and Wellbeing.
Teams co-created prototypes, installations and bespoke fragrances inspired by the students' work to show how fragrance will impact the world in the years to come. "We don't want to wait for the world to change," said Mehdi Lisi, VP, Global Fine Fragrance, Creation, Development and Innovation (CDI), Firmenich. "We want to be part of it—be an agent of change," he said.
It was the first time the students worked with perfume, according to Bethany Shepherd, Professor of MA Narrative Environments at Central Saint Martins.
That was key to Mehdi. "It was a change of perspective for students who didn't have any prejudices with our craft, and it was about engaging a new generation—the market is shaping through new generations who have a different relationship to fragrance," he said.
Traditionally, he explained, the industry has been shaped by clichés, such as gender and seduction. "This generation things very different—they are inclusive, and purpose driven. We asked the students to challenge the norm; change the rules. Go for the impossible."
Although the idea was conceived before COVID-19, the pandemic did impact final projects, especially in regard to linking scent and wellbeing. "Fragrance became less of a social experience and more of a personal experience," said Mehdi, adding the students delved into fragrances as mood boosters or how scents can help heal.
"Fragrance became less of a social experience and more of a personal experience," said Mehdi, adding the students delved into fragrances as mood boosters or how scents can help heal.
Some examples of the projects include a Fragrance Ventilator that captures hot air as it rises, then humidifies and cools it in a tube and subsequently releases jets of fragrance from the vents as a cool, scented breeze. Under the theme of Danger/Chaos/Risk, the ventilator, created by student Lars Dittrich, was envisioned as a counterbalance to the effects of global warming on urban environments.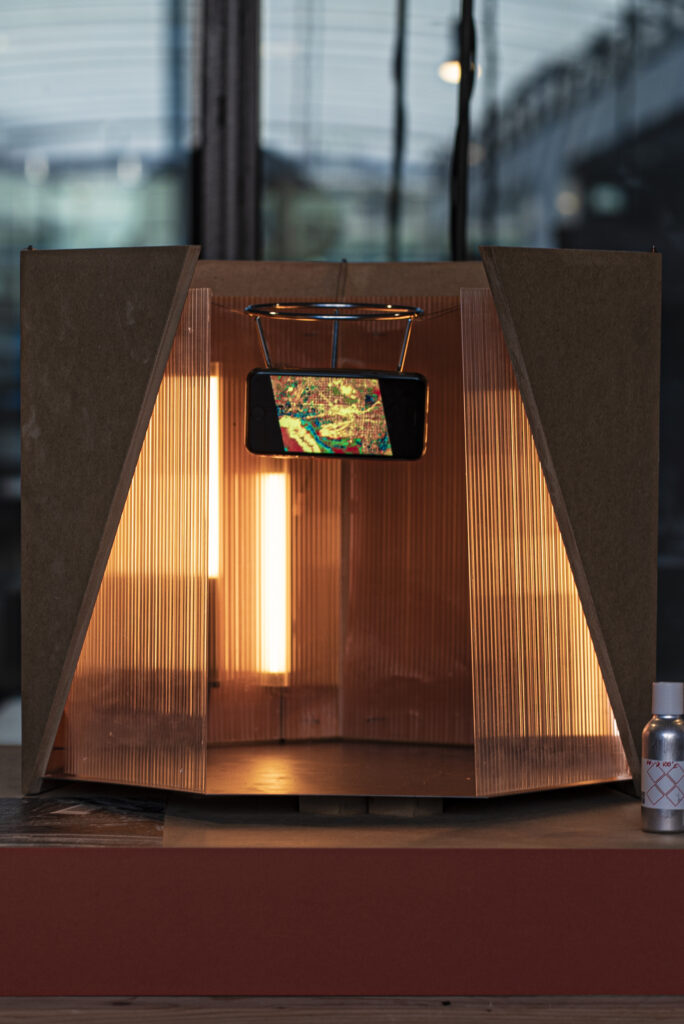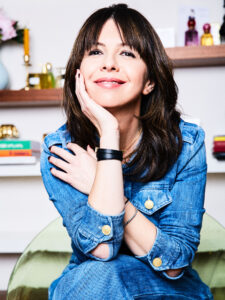 Senior Perfumer Dora Baghriche imagined a scent for the ventilator to emphasize a refreshing sensation, with a green accord to emulate the relieving sensation of vegetal freshness and a mineral facet to suggest a fresh rain. She also added a touch of Freezestorm, a breakthrough technology, delivering a long-lasting cooling sensation that reinforces the hyper-sensoriality of the project.
Addressing the theme of Pleasure and Wellbeing, student Alessia Yu created a program to help individuals temper emotional eating habits at a time when eating disorders are on the rise. Her Mindful Dining experience proposes to restore a person's full awareness of what he or she is tasting, therefore bringing more joy and wellbeing to the individual's life.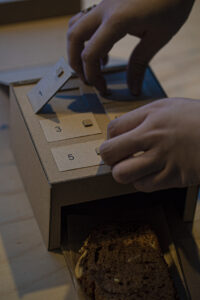 Firmenich Perfumer Alexis Grugeon brought the dessert experience to life with an addictive banana bread fragrance. Using Smell The Taste technology transporting the individual to thoughts of home-baked goods, he mixed the rich creaminess of banana with notes of walnut, wrapped in a refined orris trail.
The concepts are visionary, but Mehdi does see real-world applications. "There is a possibility for many of them to be translated into a very concrete product," he said.
The prototypes were showcased in a live, day-long, closed-door exhibit held at Central Saint Martins in London in December 2020.