Consumers have made it clear. The bottle itself is becoming just as important as what's inside the bottle, driving the search for sustainable beauty packaging.
Beauty brands, both multinationals and emerging companies, are also setting sustainability goals, earmarking reducing excess packaging as a priority.
Current conventional airless packaging uses technology that aims to keep products fresher longer, as well as prevent contamination and reduce waste. However, these systems contain plastic components, reducing its recyclability factor.
The Solution: Baralan Introduces First Glass Airless Series
Primary packaging player Baralan is introducing DEA, which stands for Developing the Evolution of Airless, a series of products composed of glass airless containers. DEA is the first airless system in which the filled product is directly in contact with its glass container. This breakthrough technology is suitable for use in several beauty product categories.
The DEA series dovetails with both consumer and brand missions to use fewer components in order to reduce the amount of overall materials, as well as offer more options to incorporate glass in primary packaging.
The result is a lighter, more functional container that also, thanks to airless technology, better preserves the integrity of the product ingredients. Glass is also known to be compatible with a wide range of formulas, according to Baralan. Aesthetics are not compromised—rather, they are enhanced by the appeal of glass.
The new packages are available in two versions—classic and premium. Both offer single-use or refillable options for the glass container.
The refillable option allows for convenient replacements of the glass container to promote reuse. There is growing interest from the beauty industry in refillable products, with many manufacturers seeking to add an environmentally conscious choice.
DEA is available in two versions—classic and premium. Both offer single-use or refillable options for the glass container. The dimensions are compatible with a vast range of pumps. The packaging offers opportunities for product personalization and custom decorations. The transparent glass allows for the filled product's color to be visible.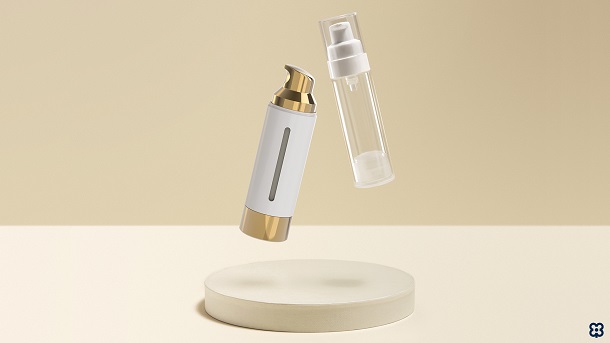 Beyond the consumer waste-management benefits, Baralan's equally eco-conscious manufacturing process reduces energy consumption. Another benefit of DEA is the ability to eliminate lubricant use which can be perceived as bad for the environment.
Since 1962, Baralan has cultivated a rich history of ushering in innovations to drive and shape the future of beauty packaging—especially the use of glass and airless options.
The company designs, engineers, manufactures and customizes glass and plastic packaging with related accessories for skin care, make-up and fragrance. Baralan has operations in more than 50 countries worldwide with its commercial headquarter offices in Italy and with U.S. branches in New York, Los Angeles and Fort Lauderdale.
Combining experience with creativity, Baralan strives to maintain a robust pipeline of innovative and value-added products. The health of the planet is mission-critical, and the company continues to invest in research and development, not only focusing on glass, which has always been recyclable and sustainable, but also the adaptation biopolymers which can reduce the use of plastic.
Thanks to Baralan's dedicated teams of quality and research professionals, it has been possible to achieve such an innovation. The exploration of this new solution opens the path to new product line opportunities that provide an evolution of primary packaging in glass – and airless packaging in general – to drive and shape the future of beauty.
For more information visit https://www.baralan.com.