The newly-launched skin and makeup brand, co-developed by 15-year-old "Stranger Things" star Millie Bobby Brown, and Beach House Group, a brand incubator based in Los Angeles, is a brand by Gen Z for Gen Z.
Shaun Neff, Co-Founder of Beach House Group, is going after Gen Z and is taking the lead by one of Hollywood's hottest stars.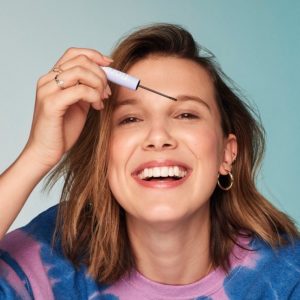 Shaun, who has been dubbed a "brand whisperer" by Forbes magazine, was introduced to "Stranger Things" celeb Millie Bobbie Brown by a mutual friend two years ago when the actress was just 13. Thanks to her experience in the makeup chair at a young age, Millie knew just what she wanted to do in the beauty category: create products that work that are also safe to use. The brand consists of skin care products, such as Zero Chill Face Mist and Swimming Under the Eye Gel Pads, and color cosmetics, such as Like a Light Skin Tint and Cheek Me Later Cream Blush, with prices ranging from $10 to $34. Products are infused with vitamins and botanicals, and are free from parabens, sulfates and synthetic fragrances. The line is also PETA cruelty-free and vegan-certified.
Beyond clean formulations, Florence By Mills bears Millie's imprint regarding branding and aesthetics. Florence was Millie's great-grandmother. Mills is Millie's nickname. Purple is her favorite color – as well as being a counterpoint to omnipresent millennial pink.
The Netflix "Stranger Things" star has already earned a Primetime Emmy Award nomination, and was named UNICEF's youngest-ever Goodwill Ambassador. In 2018, Millie also became the youngest person to be included on the TIME 100 list. She has more than 31 million followers on Instagram, which, of course, the brand has leveraged for the launch and beyond.
When Millie recently asked her fans what new products they would like to see, 75,000 people responded within hours, he said.
"It's been a dream-come-true year," said Shaun of his business. "[Beach House Group] incubated four brands in 2019. There's a playbook we feel we're great at: identifying great products, categories and talent."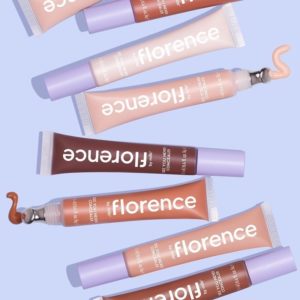 In addition to Florence By Mills, Beach House Group launched Pattern by Tracee Ellis Ross (a hair care line for people with curls), Moon with Kendall Jenner (modern oral care products), and BÉIS with "Pretty Little Liars" actress Shay Mitchell (travel gear and accessories).
Choosing celebrities to work with is an organic process for Shaun. He said he's drawn to celebrities who have an authentic story to tell, and most importantly, are willing to work hard in order to partner and build a business.
"I don't want to work with talent who only wants to do one photoshoot a year. The toughest piece is finding someone who wants to work hard," he said.
Building new business, at this point, is based on personal relationships "People know who we are. I've known Kendall and Kylie [Jenner] for seven years."
Shaun, who founded global fashion brand Neff Headwear several years ago, was an investor in Sun Bum, the sun protection brand that sold to SC Johnson in summer 2019.
2020 promises to be productive, too.
"We have a couple of ideas in the hopper. I love building. I love ideation. I love taking things to market. I'm like a freak who walks around and checks out retail," he said. "I always say 'dream, believe and hustle.' If you don't have one of those, you're in trouble. The hustle is every day and it never stops."