Beauty industry veteran Veronique Gabai is launching a fragrance-focused namesake lifestyle brand that combines scent, home, beauty and fashion. After developing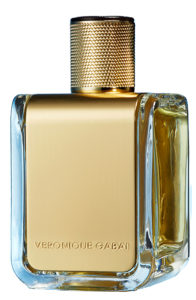 fragrances and beauty products for more than 20 years—12 of them at Estée Lauder Cos. as the Global President of Aramis and Designers Fragrances, Beauty Bank, Idea Bank—Veronique has teamed up with Firmenich on a line that will debut in July.
"I did my first ever fragrance with Firmenich and that was a big deal for me and the industry so our partnership has come full circle," she explained.  "Doing this line was a personal journey for me and it was a way to bridge my passion, which is beauty and fragrance, with my connection to the place in the world where I was born in the south of France called the Côte d'Azur. There is a sense of glamour in that region and I wanted to bring that spirit to my line."
Nine unisex signature perfumes were developed featuring raw materials harvested in the brand's fragrance center in Grasse.
"All of the fragrances have been inspired by specific moments in the Côte d'Azur and the distinctive plants that are growing there," Veronique explained. Jasmin De Minuit, for example, was developed to mimic the smell of jasmine in the air at night, tempered by the soft winds and the air of the ocean, while Cap D'Antibes is inspired by the dry and shady gardens that feature balsamic Alep trees, cedar woods and fresh flowers.
"The quality of the fragrances is really exceptional," she said. "There were no budget limits given to the perfumers, so they went wild, and that's okay because we want the consumers to really feel the luxury and beauty of the fragrances."
The perfumes will be available in beautifully crafted keepsake bottles that will retail for $290 each. For the same price, consumers have the option to purchase a refillable version of the bottle, which has been paired with a funnel for easy pouring.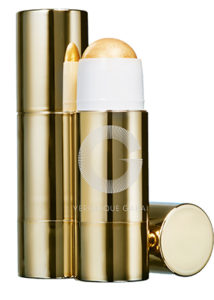 Veronique also developed two booster perfumes ($290), Eau Du Jour (citruses) and Eau De La Nuit (woods, amber and musks), designed to be layered or worn alone to enhance fragrance notes or to customize a unique signature scent.
A jewelry collection was also created to offer a stylish way to wear the perfumes featuring a pendant that can house 2.5ml, available in silver ($850) or 18K gold plated ($990). The pendant can be further accessorized with chains, claps and charms that range between $90 and $850.
For the body, two luxurious creams ($100 each) are available to compliment layering the perfumes, and a face oil ($139), gold highlighter ($90) and lip gloss ($39) were developed for the face. Finally, in home, the line offers a refillable candle set paired with a handcrafted, gold hand painted French china holder ($160).
The full range of products will be available at veroniquegabai.com in July, and will launch in September at Barneys New York, Net-A-Porter and Liberty London.