It took a pandemic and salon shutdowns nationwide, but last year was the first year the hair care category saw growth, while skin care and makeup sales declined, according to Kline & Co. Among some of the bright spots in the category were at-home hair color sales, which saw explosive growth across all segments—including boxed color, DTC brands, and makeshift salon kits.​ Hair clippers​ also experienced never-before-seen growth, with Wahl as the biggest winner in the U.S. market, focusing on at-home education.  Kline data also showed that multicultural hair​ recorded nearly five times the growth over previous years, and self-care accelerated the demand for masks, treatments, and scrubs as consumers had more time to spend on their beauty regimens, including hair care. Here, beauty industry veteran Frédéric Fekkai, and hair care entrepreneur Nancy Twine, talk about the trends they saw in the category. The duo will talk hair care and more on July 13 at CEW's 2021 Beauty Creators Finalists Reveal, where for the first time an entire (virtual) event will be dedicated to sharing this year's CEW Beauty Awards Finalists. Join the beauty industry next month to hear dozens of experts speak on a variety of beauty topics and trends, and to learn the Finalists in hair care and 28 other categories, by clicking here.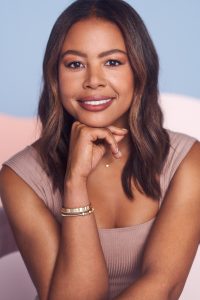 CEW Beauty News: What consumer habits did you see in 2020 when it came to hair care?
Nancy Twine: With the growing desire to practice self-care as a way to manage stress and anxiety during uncertain times, coupled with all the additional free time people had, we definitely saw an uptick in making self-care and scalp care an all-inclusive healthy hair routine. Consumers really started to take the time to treat their scalps the same way they treat their skin—because ultimately, your scalp is a continuation of your skin.
Frédéric Fekkai: Customers were either eager to grow their hair out or eager to experiment, such as cutting their own hair at home or doing a color they've always wanted to try. The focus was on less styling and more on treatment – nurturing the hair and really giving it the attention they've never had the time to give it. Curiously, many were happy to either let their grey hair grow out or change their hair color.
BN: When did you see a turn in hair care sales and interest from consumers in this category?
FF: A few months into lockdown as people started to realize that the pandemic was going to last a bit longer than we expected it to last.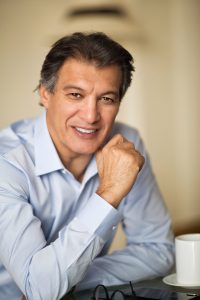 BN: Within hair care, what segments have been popular?
NT: In general, styling has been on the downtrend because people are realizing if you invest in a good hair care regimen and focus more on your hair's health, you create a foundation for healthy hair over time—then, you can wear your hair confidently without styling tools and products. Product trends were less about styling, while clean shampoos and conditioners, plus deeply nourishing hair treatments, were more at the forefront.
FF: Treatments were popular as everyone was looking to finally give their hair a break from the everyday tugging and pulling that usually comes with styling. Root touch up products were popular, as was scalp care and scalp massage.
BN: What ingredients top of mind for consumers?
FF: Nourishing ingredients such as olive oil, jojoba oil, and CBD for scalp health were popular. We saw great response with our CBD Scalp Calming collection. CBD is rich in amino acids, the building blocks of proteins that strengthen hair and hair follicles, and fatty acids such as omega-3, omega-6 and omega-9, all essential nutrients for healthy hair and hair protection. Treatment masks were also a must.
NT: Consumers are becoming increasingly conscious about all ingredients in their beauty products, including skin care, makeup, and hair care. It seemed more about seeking out gentle ingredients to nourish hair. Our proprietary NOVA Complex uses a blend of natural oils, vitamins, and antioxidants to fortify, nourish, and protect hair, helping to build the foundational health of your scalp and hair over time. Additionally, healthy hair supplements are on the uptrend. People are spending more time researching ingredients and realizing that ingesting the right vitamins and nutrients help you nourish healthy hair from within.
BN: Overall, how would you describe your consumer over the past 17 months? Was she frugal, focusing only on the basics? Or was she indulgent, seeking all the self-care?
NT: In the midst of the pandemic, the consumer was a bit more indulgent and investing in a more holistic self-care beauty routine—there was time to dedicate to a more in-depth regimen, and people wanted simple pleasures that made them feel good during difficult times. Investing in premium hair care products and routines were, and still are, definitely on the uptrend.
FF: Over the past 17 months consumers have been focused on both indulging and self-care – seeking products to repair, rebuild and strengthen their hair. Or, they were seeking products to prolong their color since salons were closed.