Audiences old enough to have watched Saturday morning cartoons in the Seventies will remember Schoolhouse Rock!'s animated short films that taught grade school viewers everything from the U.S. government (I'm Just a Bill), grammar (Conjunction Junction), and American history (Mother Necessity).
Well, times have changed.
In a new campaign, Gillette Venus is looking to normalize the use of the word pubic with a clever animated video  and song that chronicles a day in the life of an un-desirable pubic hair, which plays on the fact that most everyone has been jolted by spotting one of these things when least expected. The song, TheVenusPubeSong.com, looks to start a dialogue around destigmatizing female pubic grooming. The song ties in with the brand's #SayPubic campaign, and the launch of the Venus for Pubic Hair & Skin Collection.
A survey conducted by Venus found that almost half of U.S. women agree it feels more accurate to use anatomical terms, like pubic, but only 18 percent of them actually use these words. And, while 54 percent of U.S. women agree that society has defined what is visually appealing when it comes to women's pubic grooming, 56 percent wish there were more accurate descriptions and imagery in society of women grooming this area of their bodies.
Over the past several years, dozens of female personal grooming brands have aimed to normalize the word vagina, by blasting the word in marketing messages, on packaging and during live discussions so as to condition audiences that, yeah, it's just a word.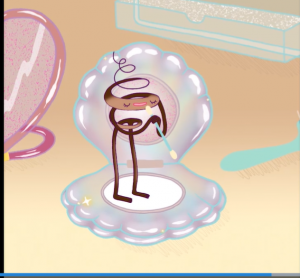 The Venus for Pubic Hair & Skin Collection includes a razor, exfoliant, shave gel and serum, and have been designed specifically to address the unique needs of the pubic area. The products can be used together as a regimen or individually to fit each woman's needs, whether hair is there, gone, or growing. Products can be purchased as a collection for $45, or individually for $14.99, online and at major Venus retailers.
"With over two decades of research and scientific development in women's hair and skin under our belt, literally, we know that grooming means something different to every woman," said MyAnh Nghiem, Gillette Venus Communications Director. "Our new collection not only offers women more options for pubic grooming than we ever have before, but starts a new conversation about using language that accurately and respectfully represents the female body."