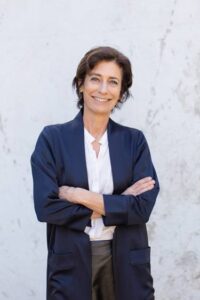 It didn't take long for Madeline Leonard, owner of Cloutier Remix, a Los Angeles-based agency that represents hair and makeup artists, to pivot after the world shut down in March. She and her friend, Sumita Batra, CEO of beauty salon chain, Ziba Beauty, came up with a plan.
"Both of our businesses were basically decimated," said Madeline. "We wanted to be part of the solution, to get the beauty industry as a whole back to work."
Together with Karen Reddy-Medeiros, formerly Executive Director, Global Artists Relations for MAC Cosmetics, Madeline and Sumita co-founded the Pro Safety Group, whose Pro Safety Beauty Summit will take place between January 11 and January 13. The virtual summit will bring together 75 speakers on subjects such as managing metal health challenges during a crisis, safety protocols in the workplace and financing a beauty business.
"There was so much information out there – and so much misinformation – that it was overwhelming," said Madeline. "We decided to offer a one-stop-shop type event, where everyone could gather the latest information from top experts." Speakers include Gregory Arlt, Director Makeup Artistry for MAC Cosmetics, NUDESTIX Co-founder, Jenny Frankel, and cosmetic surgeon, Randal Haworth.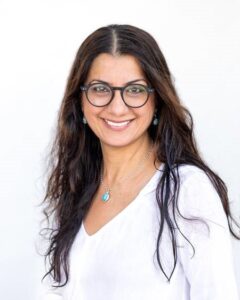 "It's a really, really smart idea to offer something like this," said Jeremy Barrett Lipkin, CEO of Navy Hair Care, a sponsor of the summit who will be speaking about "authentically growing an audience and a consumer base at a time when everything is weird."
For example, when many digitally-native brands scaled back on their deals with influencers, Jeremy doubled-down. As a consequence, "our business grew, and we discovered new customers." Jeremy said his brand experienced an uptick in sales as "our audience was more invested in themselves and self-care…and are excited when the influencer you follow takes you through their regimen, showing you how to refresh your hair when you don't wash it for five days."
Bruce Teitelbaum, CEO of retail design firm, RPG, will be sharing information on serving customers safely. In beauty retail, expect to see single-dose sampling and "new methods of serving and engagement."
"It's an evolution, bringing changes that will benefit both the retailer and the consumer at the point of sale," Bruce said. He will speak to the importance of retaining the personal experience, like how to continue one of the most beloved aspects of beauty floor retail – the counter makeover.
"It's an art form. People want to see how things look, and they want to delight in color and formulation," he said.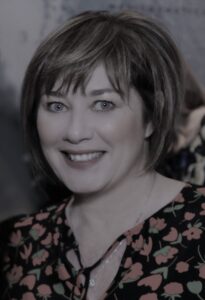 Speaker and sponsor, Belle Ghouleh,Vco-founder of Sterile Light, said her makeup and tools sterilization product is at the heart of an overdue conversation around hygiene.
"We have been concerned with protocols in the beauty industry long before COVID," she said. "This is a brilliant platform to educate the beauty community about up-to-date safety and sterilization procedures."
The brand's signature product, the Illumicide Surface Disinfecting Case, has, since COVID, grabbed the interest of those outside of the professional beauty industry.
"People are using it to disinfect their phones, remotes, calculators, anything they touch, in addition to makeup, brushes and sponges. Unless there is an established protocol for hygiene in place, people just make up their own."
Participation to the summit is free. (Although an all-access pass, priced between $47 and $127, allows participants to keep the content permanently and includes a virtual gift bag.)
"The key thing to remember is that the beauty industry is coming back in 2021," said Madeline. "The summit will help people to return to work safely and profitably, and to thrive."