EDITOR'S NOTE: On January 23, Hello Products was acquired by Colgate Palmolive for an undisclosed amount. The deal looks to be financed with a combination of cash and debt and is expected to close no later than February 2020. The company will continue to be led by Founder Craig Dubitsky and CEO Lauri Kotcher.
Making a commodity product for the masses, such as toothpaste, is one thing. Formulating them with ingredients such as charcoal, hemp seed oil and coconut oil, is another. But that's what sets apart Hello Products from multinational oral care brands, setting it up for a banner year, triple-digit growth estimates by the end of 2020. Currently sold in retailers such as Target, Walmart and Whole Foods, Hello will roll out to Ulta Beauty the first week of February, broadening its distribution to 45,000 doors. Ulta stores will carry 17 items and have exclusive distribution of the brand's new CBD lineup, which includes lip balms, mouthwashes and toothpastes infused with broad spectrum hemp oil and encased within tubes made with sugarcane.
"We're making products for the 100%, not the 1%, because everyone brushes their teeth," said Craig Dubitsky, Founder of Hello Products.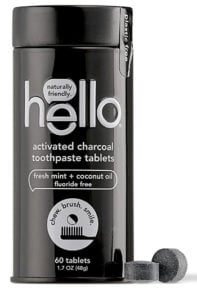 Outside of the new launches at Ulta, the brand is releasing a slew of new products with contemporary delivery systems for its toothpastes, such as tablets ($7.99), which are designed to be crushed between the teeth before using a brush, and Nakedpaste ($15.99), meant to be scooped out and applied to bristles with a spatula. New flavors, white turmeric and matcha, have also been added to the collection. "There hasn't been a lot of variety in oral care and that's where we stand out. But, even though we add a lot of cool ingredients, there is still a seriousness to the category. Safety and efficacy is still the prime focus before we release anything on the market," said Craig.
Consumer engagement is also an area of strong concentration for the company. Visitors to the brand's website can arrange Skype calls to chat directly with Craig; he gives out his personal email and cell phone number, and no questions on Hello's social media platforms are left unanswered. "We're trying to make personal care, personal again, and break down the wall between brands and consumers," he said.
This year, Hello embarked on its biggest marketing campaign yet – a fully immersive takeover of New York City's highly trafficked Penn Station. The brand's messaging is spread across all media spaces including ceilings, columns and digital displays. Ads feature playful sayings that communicate the brand's ethos, such as "go to your happy paste" and "from farm to mouth."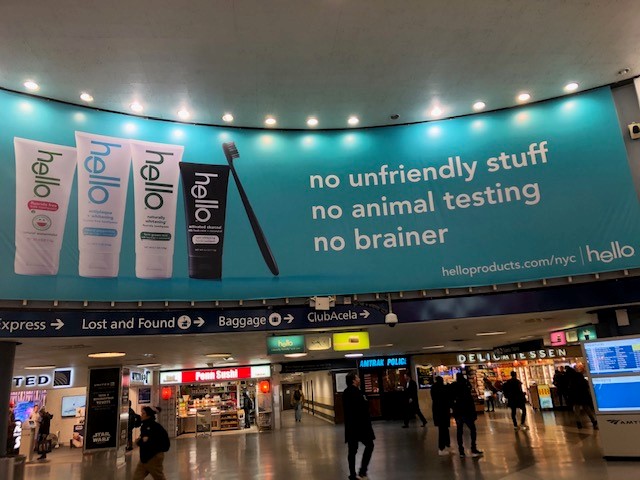 Craig hinted the company may be up for a move beyond oral care. "The parent company has always been Hello Products and oral care is just a category that falls under that umbrella. We're currently looking at all areas across personal care and exploring different possibilities," he said.