Today, in honor of Earth Day, a number of ethical and environmentally friendly brands are doing their part to lower their carbon footprint and protect the planet. Here, CEW Beauty News spotlights some of mindful products and initiatives that look to make a positive difference to planet Earth.
Brand: Pact
Founders: Mia Davis, VP of Sustainability and Impact for Credo; Victor Casale, Co-Founder, CEO, MOB Beauty
Newsworthiness: Pact is Credo's new beauty recycling Take-Back Program, which was created to provide a sustainable solution for hard to recycle beauty packaging. The packaging collected in the takeback program is sent to a recycling partner where it will ultimately be recycled, upcycled and reused.
Plant-loving point of difference: Pact is the first not-for-profit recycling program dedicated exclusively to the beauty industry.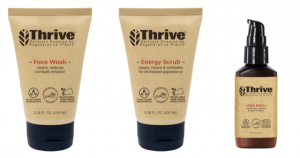 Brand name: Thrive
Founder: Alex McIntosh, Co-Founder and CEO, Thrive Natural Care.
Newsworthiness: Thrive's newest products, including BodyShield 50, Daily Defense Sunscreen Balm (Mineral SPF 30) and Sensitive Skin Face Balm Stress Defense, feature oils with strong anti-inflammatory and antioxidant benefits that are exclusive to the brand and are grown on regenerative farms in Costa Rica. Regenerative farming makes the superplant oils more potent and pure. In partnership with ecologists, ethnobotanists and farmers, the brand's plants improve the soil and biodiversity in degraded farmlands.
Planet-loving point of difference: Thrive's mantra is "Leave people and the planet healthier than we found them." The brand's products empower the skin naturally without depleting or degrading communities or ecosystems. Every product purchase supports farmers.
Price: The sunscreens and face balm range from $16.96 to $24.95.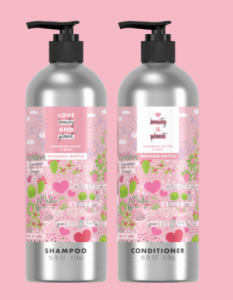 Brand name: Love Beauty and Planet
Founder: Sonika Malhotra, Co-Founder & Global Brand Director
Newsworthiness: The brand's aluminum reusable shampoo and conditioner bottles are available at Target in two ranges: Coconut Water & Mimosa Flower (Volume and Bounty) and Murumuru Butter & Rose (Blooming Color). Once the product in the aluminum bottle is finished, customers can purchase a recyclable, 32-oz refill, made from 100 percent post-consumer recycled plastic.
Planet-loving point of difference: According to Love Beauty and Planet, it is the first mass beauty brand to debut aluminum reusable shampoo and conditioner bottles at retail stores. The shampoos and conditioners contain ethically-sourced mimosa and rose, as well as natural coconut oil/water, and natural murumuru butter.
Price: Shampoos and conditioners are $9.99 for 16-oz. containers. Refills are $14.99 for 32.3-oz containers.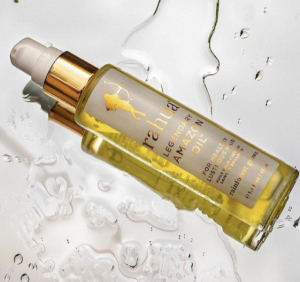 Brand name: Rahua
Founder: Fabian Lliguin
Newsworthiness: Rahua (rainforest grown beauty) is focusing on planet-friendly tips to transition to clean beauty. These include using the remainder of current products before switching; a less is more approach (reviewing one's products to see if there is any duplication before buying new products); recycling or upcycling containers from one's previous collection. One bottle of Rahua protects and preserves one acre of the Amazon rainforest annually. The brand designates 10 percent of proceeds towards the education and empowerment of indigenous people of the Amazon. This also finances the legal fees to maintain the rights to their land.
Planet-loving point of difference: Rahua is symbiotic certified. The certification aims to preserve and guarantee the continued existence of healthy forests, ancient cultures, and the world's first medicinal plant source.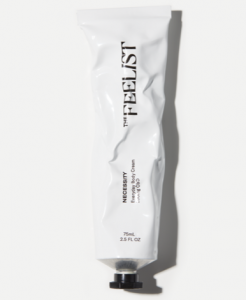 Brand name: The Feelist
Founder: Shea Marie, Founder & CEO
Newsworthiness: New luxury skin care and wellness brand, The Feelist, will be donating 10 percent of all full-sized product sales made on Earth Day to Parley for the Oceans in order to raise awareness and address the major threats towards the oceans. The clean, plant-powered brand that launched last August includes face and body products.
Planet-loving point of difference: The Feelist offers sustainable, safe and ethically-sourced products without compromising on a luxurious experience.
Price: Radiant Facial Oil is $98. Body care products are priced up to $78.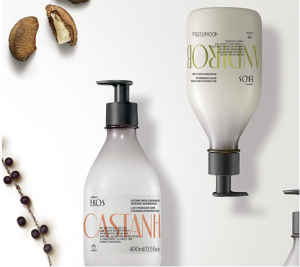 Brand name: Natura
Founder: Founded by Luiz Seabra in 1969
Newsworthiness: Natura's sustainability efforts are multifaceted and ongoing, and founded on two pillars: The Living Amazon, and More Beauty, Less Waste. As a vegan brand, Natura develops formulas using fair trade bioactives from the Amazon rainforest. The company works with approximately 5,100 families in the Amazon that supply raw materials that contribute to the preservation of the forest. To date, Natura has helped preserve 2 million hectares of forest. Using potent bioactives such as açaí and patauá from the Amazon rainforest, Natura provides an alternate source of income to local Amazonian communities who otherwise would rely on timber and cutting down trees to make a living.
Planet-loving point of difference: Natura was the first Brazilian company to offer refills for its products (since 1983). Every year, Natura reuses 1.9 thousand tons of plastic in its packaging. The company has been using recycled glass for its fragrances since 2015. All plastic packaging for Ekos products are made from 100 percent recycled PET.
Price: Ranging from $13 to $38 (for brands including Ekos, Chronos, and Mamaē E Bebê).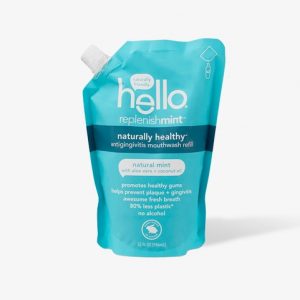 Brand name: Hello
Founder: Craig Dubitsky
Newsworthiness: New personal and oral care offerings include: Replaceable Head Toothbrush that uses 85 percent less plastic compared to a standard manual toothbrush; Hello Sage + Eucalyptus Deodorant, Sweet Coconut + Shea Butter Deodorant, both of which feature fully recyclable packaging made with 100 percent post-consumer recycled (PCR) materials; Naturally Healthy Mouthwash Refill Pouch that uses 80 percent less plastic than two 16-oz mouthwash bottles and caps; Antiplaque + Whitening and Charcoal Toothpaste Tablets that use TSA-friendly, plastic free alternatives to traditional toothpaste tubes.
Planet-loving point of difference: Hello believes that clean, environmentally friendly products should be accessible for the 100 percent.
Price: Ranging from $6.99 to $9.99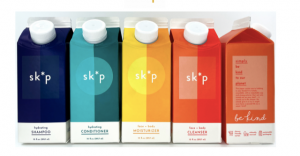 Brand: sk*p (Simply be Kind to the Planet)
Founder: Mark Veeder, from the original founding team of Farmacy Beauty
Newsworthiness: Sk*p's mission is to make compostable, paper-based cartons the new standard for personal care products. The new hair and body care brand is packaged in its proprietary BeautyCarton, 100 percent recyclable, paper-based carton containers that can hold up in the shower. The brand also cultivates its own clean ingredients including G-Honey Biome, the key ingredient in all of Sk*p products. G-Honey Biome is a bio-fermented honey extract, with the wellness properties of manuka honey, that balances the skin and scalp's microbiome. It is made in Sk*p's own bee farm in upstate NY.
Planet-loving point of difference: Sk*p is committed to cultivating young changemakers through a variety of programs including the industry's first all-youth board of directors that will feature young environmental activists, and supporting climate change education worldwide with Earth Day Network.
Price: Retails from $15 to 32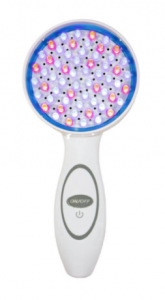 Brand name: ReVive Light Therapy
Founder: Lloyd Nelson, Founder & CEO of LED Technologies
What's new: ReVive Light Therapy, which offers light therapy technology for pain relief, injury recovery, acne treatment and anti-aging, is offering 10 percent off its products in honor of World Water Day. Parent company LED Technologies will donate 10 percent of every ReVive Light Therapy purchase to the Passion Rescue Mission fund, a relief organization currently working in Haiti. The program is focusing currently on building clean water reservoirs in four Haitian communities.
Planet-loving point of difference: ReVive aims to live up to its name by being a catalyst for change through healing, reviving and transforming.