May has served as Mental Health Awareness Month since 1949, but the initiative has become even more significant, as the pandemic exacerbated mental health issues with four in 10 U.S. adults reporting symptoms of anxiety and depression last year, up from one in 10 in 2019, according to The Kaiser Family Foundation. Beauty brands are taking action, aiming to help educate, empower and raise awareness to support mental health. Here, CEW Beauty News reports on a few of the brands that are launching campaigns this month to bring this silent issue to the forefront.
Bliss
Bliss and The Trevor Project have launched PepTok, a TikTok campaign that aims to start an open dialogue about mental health and create more positive, affirmative spaces on social media. Influencers have been tapped to encourage their communities to fill comment sections with uplifting and positive messages. Bliss will donate $1 to the Trevor Project for every positive comment posted tagging @bliss – up to $100,000 through May 21. The funds will support The Trevor Project's 24/7 crisis services, as well as TrevorSpace, a safe social networking site for young LGBTQ young.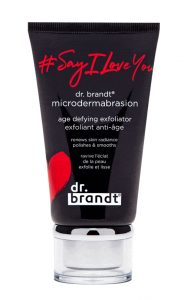 Dr. Brandt
All year round, Dr. Brandt skincare supports mental health awareness through donating $1 of every purchase of its Microdermabrasion Age-Defying Exfoliator ($79) to the Dr. Brandt Foundation. As part of Mental Health Month, The Dr. Brandt Foundation kicked off its #SayILoveYou Speaker Series with Grammy Award Winning Artist Miguel on May 6; the series was developed  to create a safe online space to have conversations around mental health. To address a global mental health crisis in the wake of the COVID-19 pandemic and amid the continued struggle of systemic racism, The Dr. Brandt Foundation and more than 900 organizations, brands, government agencies and cultural leaders have signed on to be part of the inaugural Mental Health Action Day on Thursday, May 20, led by Viacom and MTV Entertainment Group. The foundation is also sponsoring the NAMI (National Alliance on Mental Illness) Miami Walk (virtually) on Saturday, May 22. Individuals can join or donate to the Dr. Brandt Foundation NAMI virtual team at this link: namiwalks.org/team/drbrandtfoundation.
Rare Beauty
In honor of Mental Health Awareness Month, Rare Beauty has launched its Mental Health 101 campaign. Consumers can sign a change.org petition to call on the philanthropy community to support mental health services in school. Additionally, this month Rare Beauty will be matching donations made to the Rare Impact Fund (up to $200,000). The brand has also made available a campaign toolkit featuring informative graphics designed for social media sharing.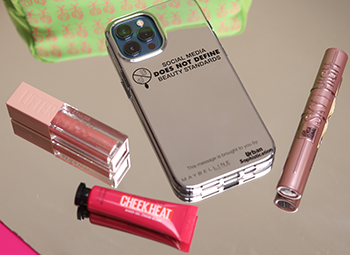 Maybelline
Maybelline is honoring May Mental Health Awareness Month with "31 Days of Brave," a full month of special programming that will be rolled out on its social channels. The brand has also partnered with Urban Sophistication to launch a custom iPhone case and makeup bundle ($45) with 100 percent of proceeds being donated to The Jed Foundation, a nonprofit that protects emotional health and prevents suicide for our nation's teens and young adults. The case is designed with the phrase 'social media does not define beauty standards.' In addition, Maybelline has teamed up with Wattpad to encourage individuals to submit stories about themselves or the people around them about struggles and breakthroughs around depression and anxiety. For every story submitted as part of the #BraveTogether campaign, Wattpad and Maybelline will donate $1 (up to $10,000) to Crisis Text Line, a free, confidential, 24/7 crisis text message counseling service. The two brands will also co-host a panel on May 25. Consumers can visit Maybelline.com/BraveTogether for resources, expert advice, and to make donation to its partners, including The Jed Foundation and NAMI.
Biore
Bioré Skincare recently announced a program called Get That Sh*It Out for college students in partnership with Mental Health First Aid (MHFA) an organization that teaches people the skills needed to identify, understand, and respond to signs of mental health challenges to guide friends, roommates and family. As part of the program Bioré will be offering college students the opportunity to be trained to become a Mental Health First Aider in the fall. Students can sign up at mentalhealthfirstaid.org/biore/ on a first come first serve basis for free and will get certified to help others, creating a ripple effect to normalize mental illness.  The goal of the program is to reach at least 100 colleges across the country.
Philosophy
Through philosophy's hope & grace initiative, the company donates a percentage of sales from all of the brand's products to grant funding for community-based mental health organizations focused on women. The initiative runs all year long. To date, the brand has donated almost $5.7 million across 97 grants to 79 organizations with nearly 1.8 million women supported. Philosophy recently awarded grants to six organizations: Sista Afya Community Care, Mujeres Unidas y Activas, Florence Crittenton Services, Sad Girls Club, St. Monica's Life Changing Recovery for Women, and Downtown Women's Center.
Olly
Olly has partnered with youth mental health non-profit The Jed Foundation (JED) to launch a program primarily focused on providing resources to underserved high schools and school districts around the country. By 2022, with the support of Olly, JED's lesson plans will reach 700,000 students through 10,000 teachers across 7,500 high schools nationwide, in addition to providing program scholarships to 20 under-resourced schools to work with JED to strengthen their mental health and suicide prevention approaches. Learn more here.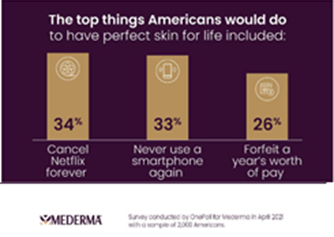 Mederma
In honor of Mental Health Awareness month, Mederma conducted a survey to find out how physical skin imperfections impact mental health and self-confidence and discovered that many Americans have let skin issues hold them back in life.  Three in five respondents agreed that their skin has a big impact on their self-confidence and mental health, and pre-quarantine, 61 percent of respondents said they'd skip events altogether to avoid dealing with skin issues and insecurities. Based on the data, the brand's new campaign, "You Are More Than Your Scar," strives to bring awareness to how scars, stretch marks and other skin issues can take a toll on mental health and anxiety, while reminding people that they are more than their skin imperfections. Consumers can find out more about Mederma and "You Are More Than You Scar" on Mederma's website and social media, where the brand will be promoting key stats from the recent survey.
Bubble Skincare
Designed specifically for teens, skin care brand, Bubble, will be donating 20 percent of its revenue to support causes around mental health chosen by its influencer partners: Kenzie Ziegler, Rudy Pankow, Madison Bailey, and Jonathon Daviss. All year round, the company partners with BetterHelp, to give teens access to an affordable, private online counseling service, and also maintains a list of resources ranging from mediation apps to wellness classes.
Sundree
Launched this month, newcomer CBD-based skin care and wellness brand Sundree, has pledged to donate 1 percent of all Sundree.com sales to the Mental Health Coalition on an ongoing basis. For transparency, when customers place a product in their cart, they will be able track the exact donation being made to the coalition right on the page.