The way brands staff up for in-store support is about to undergo major changes. And the beauty industry needs to be ready.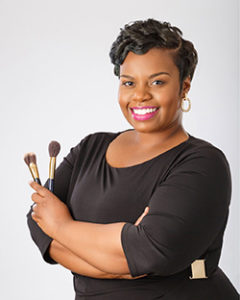 The impact of Assembly Bill-5, which became a law last month, redefines the criteria used to determine the classification of an independent contractor. This targets the beauty industry hard, especially how national sales teams are generally created, organized and managed.
Per usual, California is an early-adopter State. New York, New Jersey and several other states are in discussions to adopt the bill, as well.  What the bill means is that companies will no longer be able to hire independent contractors and avoid paying payroll taxes and benefits such as health care, paid time off/sick leave, and in some cases, retirement plans.
Under the new law, there are three main categories for determining a worker's classification: Behavioral Control, Financial Control and Relationship of the Parties. One of the criteria within the Relationship of the Parties category seems to be garnering the most attention.  It states that a worker is no longer an independent contractor if he/she/they provide services which are seen as a key aspect of the regular business of the company. Because of the sheer number of people involved, the intent of the bill was focused more on reclassifying "gig economy" workers within the rideshare and food-delivery industries, but ended up casting a much wider net, including beauty.
The ruling changes the way companies can rely on freelance or contract work, including "as needed" experts employed by beauty brands and agencies.
While many staffing companies and professional employer organizations [PEO] scramble to sort through the ruling and adjust, Beauty Barrage is ahead of the curve. Beauty Barrage always hires field teams as W2 employees, regardless of where they live and how many hours a month they work. This is just one aspect of many founding principles of Beauty Barrage and what differentiates them in the staffing industry, and why, in just four years, they have become a leader in the beauty education and sales support business.
Questions & Answers with Sonia Summers, CEO and Founder, Beauty Barrage
Here, Sonia Summers, CEO and founder of Beauty Barrage, explains how she had the foresight to flip the field sales model—including challenging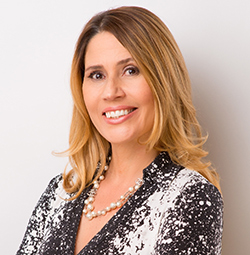 the status quo of hiring freelancers.
CEW: Why was it important to you to have actual W2 employees, not freelancers, at the inception of your company?
Sonia Summers: Our core values are not just words that we hang on a wall and forget – we live them. We want our employees to have a sense of stability  rather than feeling like a freelancer that is literally hired and fired at will. All of our employees get PTO/sick leave from day one. We go one step further and lowered the full-time eligibility from 30 hours a week to 25, so that more employees would qualify for health care benefits. We want to make Beauty Barrage the last job anyone ever has, and you can't do this by hiring independent contractors. Our field team has a sense of ownership and pride that you can only get if you treat your employees with empathy and respect.
Since Beauty Barrage has always been compliant with this bill, we won't have to suddenly change the way we work with brands or sales staff. We offer our brand partners a turnkey solution that includes sales operations and a modern field team that gets results with an average 3.5x ROI.
CEW: What are the advantages of your model?
S.S.:  We can literally scale overnight to work with any size client. We have large brands that use us as their entire national field sales organization and others that layer us into their existing team and place us strategically in underserved markets.
Our sales teams are provided with extensive education, encompassing everything from sensitivity training, sales development, brand training and even social media training. Our employees are getting the proper training on a monthly basis, versus most brands who do it quarterly.
Our internal Account Management Squads manage strategically going back to their playbook of best practices to make certain we hit our brand partners' goals. We even provide them with a checklist for success.
And lastly, another major advantage is the fact that because we hire employees and not freelancers, our employees have been with us for years, not weeks or months.
CEW: What's something about the law that might surprise people in the industry?
S.S.: I cannot stress this enough: hiring companies or agencies that use freelancers actually put those companies at risk of being named as a co-employer and co-defendant in a costly lawsuit.  Just because you outsource your field team, doesn't mean you've taken that liability off the table. Beauty Barrage eliminates that risk.
CEW: Why is hands-on service in stores so crucial today?
S.S.: There is a lot of talk about online beauty sales, but in reality, 80% of global beauty and personal care sales are made in stores. The research and discovery process might begin online, but the transaction is often sealed in stores. The data also shows that over 60% of shoppers think the experience in-store is actually more important than the product itself.
Beauty Barrage is 100% women owned and minority owned by me; 96% of our team are people of color. We are over 300 strong and will double sales this year.
If you are worried how the new law may impact your field business, feel free to call me to discuss how we can help you be compliant, while still providing an average 3X ROI on your investment.
For more conformation contact:
Sonia Summers
CEO/Founder
Beauty Barrage
310-779-1721
[email protected]