"I've always been somewhat the black sheep in the family, so I had to do something a little bit different," said Sophia Wojczak, the granddaughter of Conair founder Leandro Rizzuto. This month Sophia celebrated her 30th birthday and the launch of Leandro Limited, her 17 SKU avant-garde line of hair tools and accessories. The brand, a collaboration between Conair, the company's consumer arm, and BaBylissPRO, its professional division, launched exclusively to Ulta.com and will roll out on its ecommerce site by the end of this year, followed by Ulta Beauty stores nationwide in February 2020.
The development of Leandro Limited was a two-and-a-half-year journey for Sophia, who received her family's approval before moving forward. "I'm stepping inside my grandfather's footsteps, not even filling them," she said. "He was really big on quality, customer trust and innovation, so those are important to me. I don't have that scary something-to-prove thing. I just want to make sure I'm honoring his legacy in the right way." Here are the steps she took to ensure the brand would succeed.
Create Multifunctional Tools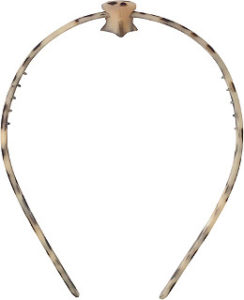 "A lot of the products are multipurpose. There's been a huge trend of wearable styling and grooming products. Plus, I know women are busy, so I wanted to offer something that allows them skip a step and save time wherever possible," said Sophia. The hair brushes ($25-$55), for example, feature tapered tips on the ends for sectioning and layering hair, and the only headband in the collection ($14) has a sliding pick to create side and center parts.
Elevate the Aesthetic to "Make the Mess Beautiful"
"Many people have small spaces, which sometimes results in clutter, so when the developing the products, I focused on the idea to make the mess beautiful. If everything that's out on your counter looks great, it's not a mess," she said. To that end, the aesthetic of the tools focuses on a cool, calm palette of black and white, with leopard print as the pop of color on a few items. The finishes are designed to feel luxe and incorporate soft touch and glossy textures.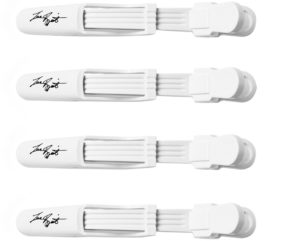 Use Education Inspired by Makeup
"Throughout this process I noticed that there doesn't seem to be a lot of education around hair brushes," she said. "When you go to buy a foundation or blush brush, there's a whole guide, so I wanted to take a cosmetic approach to hair brush education. I love the way Ulta Beauty merchandises makeup brushes – it's educational and informative and helps with the selection process, so I took inspiration from that. For our clips, in the store, consumers will see a grip guide that showcases the strength for each and explains their purpose." In addition to in-store education, packaging calls out what each product is used for, its features, the ideal hair type to use it and how to use it.
Design for the At-Home Professional
"I think there's such a blur between professional and at-home use these days. Since the line sits between Conair, which is more consumer focused, and BaBylissPRO, which is professional, I'm able to bring consumers professional grade tools with leading technologies and high performance." Innovations can be seen with the 1875-watt La Fortezza Carbon Infused Dryer ($180) and Fero Carbon Infused Styling Iron ($160), which feature carbon ionic technology designed to provide a professional quality frizz-free finish, even heat distribution and temperature stability.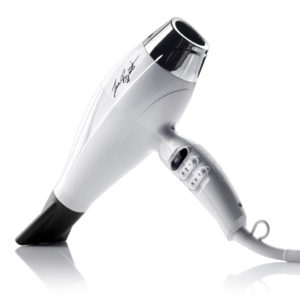 Build for the Future
"Leandro Limited is treated separately from our core brand and business so there's no pressure to get a certain number of SKUs out by a certain time; therefore, everything I create has to add value," she said. "This line is definitely going to be evolving and there's going to be a second generation, and hopefully a third."