With a focus on sustainability and its "do no harm" ethos, direct-to-consumer household and personal care brand, Grove Collaborative, continues to be on the fast-track to success. The company was founded in 2012, and after several iterations, launched as an e-commerce platform in 2016 offering healthy home essentials. Since then, the company has experienced a 4,500 percent overall growth and its annual compound growth rate is 160 percent. In December 2020, Grove closed a $125 million funding round, bringing the company's total valuation to $1.32 billion.
In 2019 Grove entered the beauty space with Roven, a microsite selling clean skin care and cosmetics from a variety of brands, which has since folded into the company's main website under the headline, Grove Beauty. Offerings include brands such as Burt's Bees, Indie Lee, RMS Beauty, Seed Phytonutrients and Naturally London, to name a few. Beauty now represents over 30 percent of Grove's overall assortment.
Notably, after seeing its beauty and personal care categories grow by over 300 percent in the first three quarters of 2020, Grove decided to launch into the space with its own brand, Peach, a plant-based range of skin, shampoo and conditioner bars priced from $8 to $13.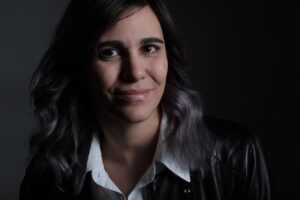 "There are over 120 billion units of plastic produced in the beauty and personal care space every year and only 10 percent are being recycled," said Luana Bumachar, VP of Owned Brands and Innovation. "When we solidified our home care business, it felt right to jump into personal care and address one of the biggest issues of the industry using the same principles that applied when we developed our home care brand: highly consumer centric, clean without compromising performance and sustainability."
Peach was purposefully designed with bold colors, unique shapes, invigorating scents and playful phrases engraved on the bars, such as "Smooth skin, smooth sailing."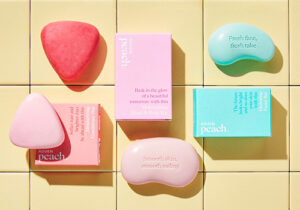 "The products are in line with our commitment to be plastic free by 2025, and we took a different approach to show that personal care can be efficacious and enjoyable," said Luana. "We launched during COVID and felt that people needed something that offered more optimism than what you traditionally see with sustainable beauty products."
This year, Peach will expand into new categories.
"There's a lot to be done when you think about removing plastic in personal care. Go in your shower, look around and you'll see lots of plastics around you. We are planning on entering into category extensions within the different consumer segments," she said.
In January, the brand debuted its second beauty line, Superbloom, a skin care collection inclusive of a cleanser, moisturizer and mist, day and night serums and a peptide eye cream. The sustainable line is designed to protect skin from environmental aggressors and is packaged in vibrant, multi-hued recyclable glass bottles and jars. Prices range from $17 to $44. Superbloom just launched but the company is already looking into new products that may be introduced later this year or early next year.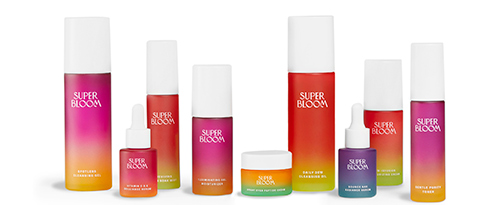 To promote its two brands, Grove relies on conversations with its consumer database, who have become brand ambassadors, effectively providing a halo effect through word-of-mouth. The brand also works with influencers, PR, and develops digital video campaigns. Of most importance to the brand is its communication of its clean standards.
"A lot of brands talk about what they are 'free from' and we are moving the standard away from the 'nos' list to 'full of,'" she said.
When asked about future beauty launches, Luana hints of what's to come. "Beyond the two brands we are always looking at unmet needs and desires of our consumer. When we are sure we can deliver superior performance and highly sustainable products we will go for it. There are quite a few white spaces we are exploring right now to see how we can bring them to life."