After acquiring the franchising rights for the Drybar system this past February, WellBiz Brands, Inc. is preparing the blowout brand for exponential growth in 2021. Founded by Alli Webb in 2010, the Drybar brand is the fourth brand to join the WellBiz Brands portfolio, which includes the Elements Massage, Amazing Lash Studio and Fitness Together brands. As part of the transaction, the company acquired franchise rights with the goal of helping the Drybar brand evolve into a manager-run operation while complementing WellBiz's other concepts. (Opening costs for a Drybar franchise ranges from $604,956 to $1,313,865.  Here, CEW Beauty News spoke to Lauren Wanamaker, Senior Director of Development for WellBiz Brands, to discuss how the franchisees are being set up for success, challenges and the future of the business.
Beauty News: What aspects of Drybar made it an ideal acquisition target?
Lauren Wanamaker: We focus on membership-based business models that are very people driven. Drybar has a very similar employee base to our other franchises, and a lot of the support resources and infrastructure we already have can easily be applied to the Drybar brand. We have many of the tools the brand needs as it relates to memberships and assisting franchisees with studio recruitment and retention. Additionally, the Drybar client, especially the repeat client, is a busy professional and/or working mom, ranging in age from 35 to 55. This is also the core demographic for the Amazing Lash Studio and Elements Massage brands, so there's plenty of cross marketing opportunities between all three brands.
BN: What strategies are you implementing to help set up the Drybar franchisee for success?
LW: On the development side our first major initiative has been to start reducing buildout costs. We absolutely want to maintain the integrity of the design, experience and everything that everyone knows and loves about Drybar shops. So, our team went to work to figure out how to duplicate this beautiful buildout and experience while successfully shaving buildout costs.
The other big focus is related to helping franchisees attract and recruit stylists, which has been tricky coming out of COVID, as several studios have been closed and some talent remain on unemployment. That is where we've been able to apply all of our sample resources and recruitment teams at the WellBiz level to help the franchisees get their teams back. It's the most important thing we can do to help them right now.
The other focus is the membership piece. We know that our most valuable client is the one who comes in frequently, so we want to help the Drybar franchisees attract and retain those clients and members. We still have a big event-based business, which will always be important, but we really put efforts into place to help attract that returning member.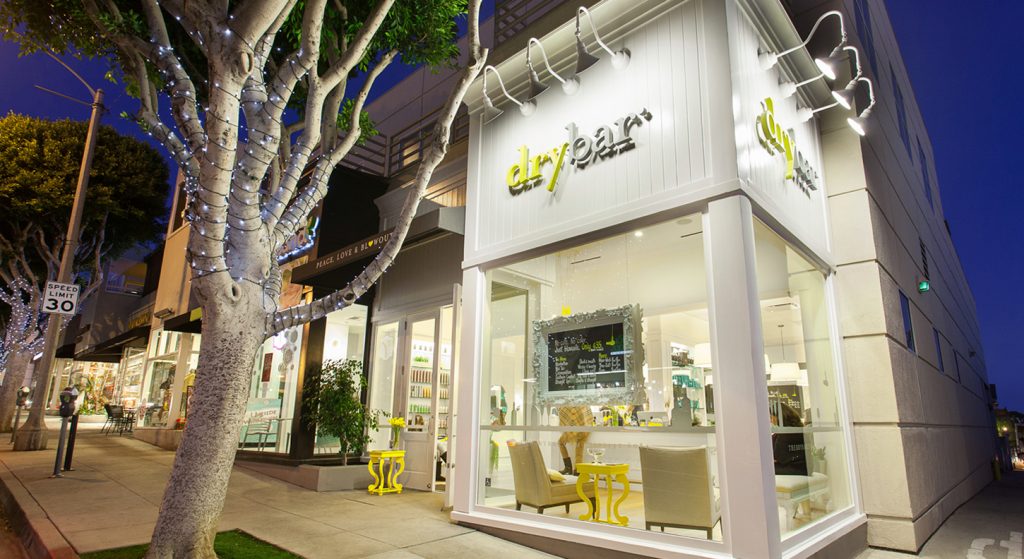 BN: How are you attracting new members?
LW: A big part of the marketing initiative is reaching back out to clients who have been into the shops before. We share messages about the benefits of being a Drybar member and how being a member can be something that can take tasks off your list. For example, you can work while getting your blowout done or you can have 'me time' — all of these things that are so important especially in this post-COVID world where everyone wants to look and feel good.
BN: What are some major changes being seen in-shop?
LW: All of the shops have additional sanitization protocols, most have partitions between chairs, and while there was a pause on beverage services, those are now coming back into the fold. From a consumer trend perspective, there was so much pent-up demand. Women are eager to get out and get these services again so consumer demand is back tenfold. The hardest piece for franchisees is getting their stylists back; there's more demand than there is supply at the moment.
BN: What do you see for the future of Drybar?
LW: We have really just brushed the surface in terms of meeting consumer demand. There are so many untapped markets that don't even have blowout services or that don't have Drybar locations.
It's a blowout, but at the end of the day we're creating an experience that produces a feeling for our clients and members, so we want to bring that to more markets and find the right franchisees to deliver that familiarity while maintaining the integrity of the Drybar brand.
Drybar is a registered trademark owned by Helen of Troy Limited and used by DB Franchise, LLC under license.