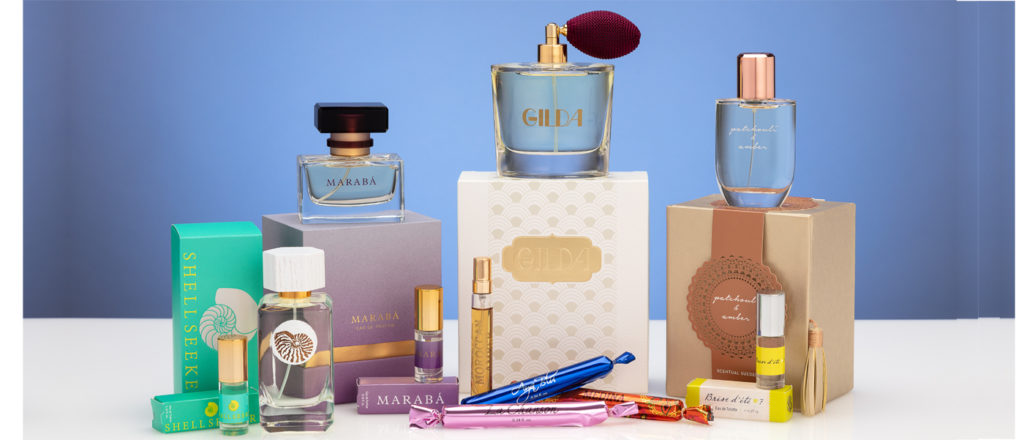 The beauty industry still holds tremendous potential, especially for compelling new brands. But the margin for error is razor thin. To improve odds for success, both large and nascent brands often find it easier to offload some of the responsibilities of bringing items to market to supply chain partners.
The need is especially mission critical for small and middle-sized companies, who are often credited with fueling the industry's topline growth but face growing pains. These emerging brands deliver new sales in a fast-changing beauty industry driven by trends—such as the recent demand for anti-bacterial and safe beauty launches.
"Smaller and mid-sized companies don't have the assets to put into the infrastructure and that's not where they should be spending their money," says Cliff Davis, Founder of QRS (Quality Resourcing Services), a turnkey solution for fragrance, beauty and personal care brands. Harnessing his vast experience in the beauty industry including positions at Crabtree & Evelyn and Estée Lauder, QRS strives to take away tasks that hamstring brand growth.
A litmus test to see if you could benefit from working with a partner is to reflect on your most recent project, suggests Becky Staveski, President of QRS. "Think of the struggles and intricacies in launching a cost effective project on time, and how that taxed your staff when they could have been focused on marketing, sales and distribution of your products," Becky says.
QRS can really make a difference for nascent brands. "We want to show that they can truly achieve success with their small team [at the company], because really they have a team of 11 at QRS partnering with them," says Jennifer Corey, QRS VP business development.
QRS Offers Turnkey Solutions
More than just a vendor—that's what QRS is for its partner brands. The QRS team can be an "extension of your company." With vast expertise in the process of bringing products to market, QRS anticipates problems and prevents issues before they even arise often devising creative remedies. The company has an affinity to startups having been a startup itself nearly 12 years ago. In fact, Cliff started the company and hired people who believed a business was needed that would avoid the pain points associated with the supply chain process.
"We like to work with smaller companies because we love to watch them grow and grow with them. It is exciting to work with a customer just starting out and see their dream become a reality," says Becky S.
QRS specializes in turnkey solutions—but "turnkey" can mean different things to different companies. At QRS, turnkey is customized to each project. For many, the most efficient path—and what QRS does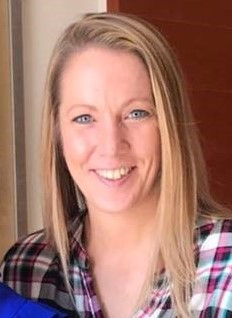 very well—is to handle from start to finish. "We handle everything from the formula, scaling up the product, package engineering—right through to the final delivery. We take care of all the details," says Becky Welch, VP of Operations. "You place one order with us, and we'll make sure your products show up for delivery on time."
QRS is well versed in all aspects of product development and delivery but is especially enhanced by its expertise in packaging. The menu stretches from custom tooling to customized stock packaging that doesn't just look like something off the shelf.
Where QRS differs from many competitors is that each project is tailored to the client's needs. "We are very flexible in our definition of turnkey," says Becky W., noting the difference between QRS and some other companies. "We are open and willing to adapt to the customer's needs. For example, if a partner wants to supply its own fragrance, specific package, or recommend a contract manufacturer, we are happy to oblige because we understand loyalty." No matter what option, the goal is a seamless process. There is a timeline from start to finish with full transparency on what to expect. If a customer wants to speed up the process and perhaps eliminate a step, QRS fully explains the benefits and risks and can provide alternative solutions if applicable. "The more we can take off of your plate, the better," Becky W. says.
The QRS team stays on top of every project—providing frequent updates, so that brand executives don't have to worry. Every active project is time-lined and reviewed during regular meetings until completion. The company also sends open order status reports at least biweekly to customers including delivery dates, summaries of any issues and other pertinent details. The result is a well-oiled operation that meets deadlines and delivers in an efficient fashion.
QRS has well-developed relationships with all of its partners which means the company can serve up the best options in a timely and cost-effective manner.
Holly LaPorte, Director of Brand Development for Hand in Hand Soap, puts a personal face on QRS's partnership. "Upon our first meeting with QRS, I knew we wanted to work with them," Holly states. "I specifically remember them saying 'we'll work with you hand in hand, no pun intended,' and they have done just that. Their attentiveness to our every need, question or concern has been tremendous. Communication is always prompt whether it be an email or a quick text message at any hour of the day." Holly also applauded the integration of her company and the QRS team. "We truly would not be where we are without the support and tenacity of Jen and QRS."
Questions and Answers with the QRS team
CEW: How does the work philosophy at QRS translate into benefits for its customers?
Cliff Davis: I started the company to not only address difficulties I faced on the buying side with supply chain partners, but to also be family friendly with concern for people's home lives. We are now female led which certainly has helped to make us successful. Those running QRS understand the challenges that women face in the workplace and at home as they work to balance both. When I was running the company, these same people helped me to create the right policies and have since expanded on those.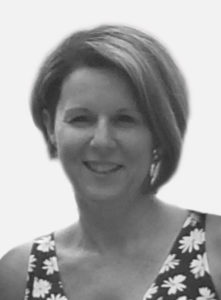 Becky Staveski: We have a great work ethic and an environment that is supportive of work and home balance. We are very inclusive—when we have a big decision to make, we get everyone involved from administrative support to the vice presidents–you never know where the next good idea will come from.
The positive work environment makes everyone feel important and leads to a healthy and successful company because we listen to everyone and that translates to our business partners.
CEW: The word service comes up frequently when discussing QRS. Explain how your commitment to service distinguishes your company.
CD: Service is in our DNA-it is our mantra. The QRS team puts great emphasis on timely responses to emails, texts and phone calls as well as treating clients of all sizes equally. We often tell new customers, "If ever you don't feel you're the largest customer we have, we want to know!"
We like to say we answer your email before it is even sent! And, no email, text, or phone call will ever go unanswered.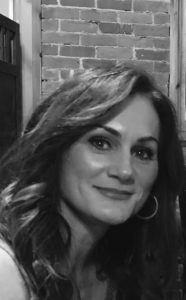 Jennifer Corey: We are transparent with our partners. We humanize the process. I bring project managers to meetings, so I don't have to say, 'I'll get back to you tomorrow.' There's no red tape. You can be assured that someone will always be there for you.
CEW: Does it add to a brand's cost structure to work with an outside partner?
JC: This is often misunderstood—working with a team like ours doesn't mean it's more expensive, and in many ways, we save money because of the relationships we have with so many partners. We can often suggest ways to achieve what a brand wants for less.
For more information on partnering with QRS, email

[email protected]

.