There's no end in sight for beauty's potential on Amazon. The platform accounts for more than one-third of all online beauty product sales, and beauty is the third-fastest growing category on the platform, according to eMarketer.
Capturing even just 1% of the $386 billion in sales Amazon registered last year (a 40% year-over-year increase) can translate into significant revenue for beauty brands. Once tentative to join the platform, prestige brands last year saw an almost 50% year-over-year sales increase on the site, according to company reports, prompting many luxury brands, including the likes of Caudalie, Dermalogica, and AmorePacific to launch on the platform.
What's more, by being on Amazon you gain access to valuable sales data from one of the largest consumer spending channels. Brands are now engaging tech-enabled companies to leverage sales and demand data generated from Amazon to inform positioning, marketing and product development strategies, allowing them to meaningfully read and react in real time.
There are, however, pitfalls to selling on Amazon, with one of the biggest hurdles being guarding against unauthorized resellers.
"For a high-growth beauty brand, there's only one thing worse than not being on Amazon, and that's being on Amazon and not owning your brand's presence," says Alex Beer, co-CEO and cofounder of Fortress Brand, which has helped beauty companies such as Glow Recipe, Hum Nutrition, Slip and Youth to the People thrive on Amazon.
Despite ongoing efforts by the retailer, brand piracy persists on the Amazon marketplace. Product diversion, counterfeits, and faulty products sold on the marketplace lead to bad reviews, poor customer experiences, pricing below MAP and inconsistent brand reputation. "The longer a beauty brand waits to take control of their brand presence, the more likely the brand, price point and reviews will be established by unauthorized resellers trying to make a quick dollar," warns Matt Beer, co-CEO and cofounder of Fortress.
Protect Your Brand With Fortress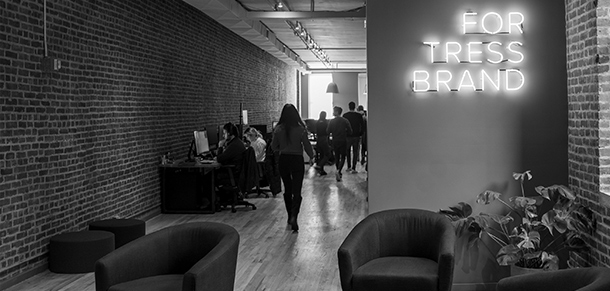 Beauty brands cite a lack of time and resources as the main reasons for not selling on Amazon, but Matt and Alex say brands can't afford to miss the opportunity.
In addition to sheer volume, Fortress Brand founders say, Amazon has cracked the code on fast and easy delivery with one-click purchasing, free shipping, and arguably the most sophisticated and optimized retargeting tools in the business. "Beauty consumers want fast and easy service, and the global leader in both is the Amazon marketplace," says Alex.
Founded in 2012, Fortress is a technology-enabled retail agency that represents prestige health, beauty and wellness brands.
The company has 41 exclusive retail partners and manages more than 2,000 SKUs with expertise in personal care, beauty, skin care and supplements. The company was identified as one of Inc's top 5,000 Fastest Growing Companies of 2020 and is an official Amazon Agency Partner.
The company "speaks Amazon" and has expertise in the platform's SEO, PPC, compliance and content optimization, and has global capabilities including EU, CA and UK. And, with multiple warehouses across the U.S., Fortress Brand can also ship and handle fragile glass and cold storage—both important attributes in the beauty industry—and can offer self fulfillment capabilities given Amazon's recent warehouse capacity restrictions. Fortress is the go-to for Amazon management.
Q&A with  VP Growth, Grace Ansley and VP Brand Strategy, Joanne Yoon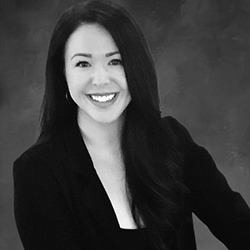 CEW: What are the most common issues new brands face when tackling Amazon?
Grace Ansley: Many of our new clients are overwhelmed at the number of resellers actively marketing and selling their products on Amazon, as well as the associated problems like price diversion, counterfeits, inconsistent branding, and poor reviews. Navigating brand protection strategies—such as registering your trademark with Amazon, becoming a verified Amazon seller, selecting the right business model, controlling resellers and creating brand experiences—can be challenging to understand and keep up with.
There are over 12 million products for sale on Amazon and everyone competing for page one results. Understanding opportunistic areas to gain market share and dominate niche categories can be a pain point for those in high-competition categories. Companies focusing on Amazon, such as Fortress Brand, heavily integrate data scientists, researchers, SEO and SEM teams when crafting their strategic approach. Companies without a high level of data intelligence typically adopt a test and learn strategy, which means that in those cases growing sales on Amazon could take longer than it should.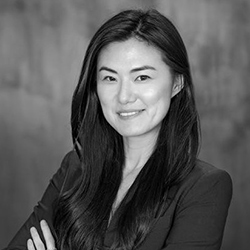 CEW: What trends are you seeing internationally?
Joanne Yoon: Just as we've seen consumers turn to e-commerce shopping in the U.S. during the pandemic, we've seen the same trend across Europe in key Western European markets, and we anticipate Amazon Eastern European marketplace adoption rates to rise rapidly. Post-Brexit, we've had to quickly pivot to adhere to new customs requirements, leveraging Germany as a warehousing hub to service European countries ex-UK. UK, Germany and France are of the top five e-commerce markets in the world, along with the U.S. and China, and we will continue to see Amazon dominate in these countries. We're already seeing sales trends correlate on a daily basis across the U.S. and Western European marketplaces.
CEW: How can selling on Amazon grow a brand's business and shape its strategy?
GA: Five years ago, brands didn't have to be on Amazon, but today, especially given the impacts of COVID, it's essential to meet customers where they are. Strategic brands recognize that Amazon serves as an educational and research tool for consumers globally, so regardless of the purchase channel, these brands understand that their customers will use it as a part of their purchase decision, and manage their Amazon presence accordingly to drive omni-channel sales.
Brands are also harnessing Amazon data to understand shopping, demand and product trends that are used to inform future marketing and product development strategies.
CEW: What are your predictions for beauty and health on Amazon in 2021 and beyond?
JY: We expect for Amazon to provide more advertising opportunities. An Amazon Search Page is not the same as it was even six months ago with more ad placements across a search page and a detail page and new audience targeting opportunities. Amazon is now the third largest ad revenue generator, so we will continue seeing beauty brands of all sizes accelerate advertising efforts on the platform.
Amazon Live, while still in its infancy, will start to pick up traction this year with celebrities such as Gabrielle Union among the early livestream talent. The model works in the U.S. (note QVC/HSN's success) and has proven itself on ecommerce platforms in China with viral online shopping events hosted by KOL's.
We expect that brands will be permitted to communicate more with their customers through Amazon, which has been shunned before, with an example of this being that there is now a "FOLLOW" button on Amazon Stores. We believe brands will get a lot more brand control and the ability to speak to their customers and followers to truly brand build.
For more information contact us at [email protected] or visit fortressbrand.com.