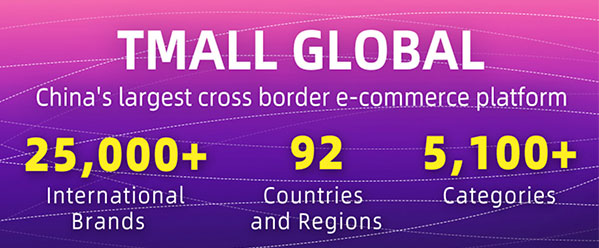 There is a promising opportunity in China for beauty brands—good news at a time when U.S. sales are stalling.
As China begins rebounding and recovering from disruptions caused by the Covid-19 crisis, its 1.4 billion consumers are on the hunt for beauty products—especially from trendy and emerging American brands.
Chinese consumers are expected to push China into the position as the number one retail market in the world, surpassing the U.S. by 2021, with sales estimated to hit $5.8 trillion. Indeed, China has transformed from a manufacturing to a consumption economy.
Chinese consumers are at ease buying everything, including beauty, online. China is the world's largest e-commerce market, with online retail transactions totaling about $2 trillion last year, according to the International Trade Association. Online penetration in China is much higher than the rest of the world and will reach 44% of sales in 2020. As a comparison, online is only 10.7% in the U.S.
With beauty sales approaching $60 billion, China is considered the world's largest dollar contributor in the category, accounting for big growth gains at giants such as L'Oréal and Estée Lauder. But there is also huge potential for smaller brands, especially with Generation Z—consumers born after 1995 who are in tune with global cultures, ready to try new trends and find beauty a way to express their personalities.
Many of those small or mid-sized companies, however, need a roadmap to market to China—a market with many nuances that don't mirror the U.S.
The stakes are high: Even getting 1% of the population to buy your product means massive business that can bolster a fledgling brand. Beauty sales in China have only scratched the surface as more growth is now emanating from markets outside of the cities, including rural areas.
Many small or mid-sized companies have also been hesitant to enter China because of stringent animal-testing regulations as well as other perceived obstacles. But with cross-border e-commerce, that is no longer a barrier.
Cross-border e-commerce is gaining traction as an option that offers up and coming beauty companies a way to get their products in front of receptive consumers with significantly less investment required than with traditional trade. Demand for imported growth is a key market driver in China and cross-border sales are on track to hit $184 million in 2021—and will only soar from there.
"When it comes to entering the Chinese market, cross-border e-commerce platforms are the obvious choice," says Deborah Weinswig, CEO and founder of Coresight Research and an expert on China cross-border.
Chinese shoppers have confidence in imported beauty brands. A consumer survey conducted by the Ministry of Commerce found that roughly 70% of respondents said they believe imported cosmetics products are of higher quality. The country's Key Opinion Leaders (KOLs), or influencers, command significant clout and frequently highlight American beauty brands.
There are also burgeoning opportunities in unexpected categories. Skincare has always been part of the Chinese beauty regimen, but recently, demand for color cosmetics like eye and lip products as well items for men has spiked. Men's skincare, hair growth, and beauty devices are also growing increasingly popular.
Tmall Global Emerges as Premier Platform for U.S. Brands Looking to China

An emerging option for brands looking for fertile territory in China is cross-border e-commerce. Alibaba's Tmall Global and Kaola (which Alibaba acquired last year) are the largest B2C cross-border platforms in the country. Tmall Global offers 25,000 international brands from 92 countries and regions – with more than 80% of these brands entering the China market for the first time.
Tmall Global is the first entry for many brands for many reasons, including the fact that brands are able to stay true to their cruelty-free commitments. Beauty is one of the biggest categories on Tmall Global, many indie brands have success stories partnering with Tmall Global – including Fenty Beauty, Kora Organics, Huda Beauty, Drunk Elephant, Farmacy, and Smoothskin .
On the heels of parent Alibaba's Spring Thunder Initiative, which was designed to enable small and mid-sized enterprises (SME's) overcome disruptions from the coronavirus pandemic, Tmall is helping 1,000 emerging beauty brands achieve $1.4 million in annual sales in the coming year. Tmall Global also recently announced a new brand incubation plan, aiming to bring 1,000 new international brands onto the platform in the next 12 months.
Beyond a mere distribution channel, Tmall Global works in partnership with brands to build their China presence and strategy. It is the premier platform through which international brands and retailers reach 700+ million Chinese consumers, build brand awareness and gain valuable consumer insights in forming their overall China strategy, all without the need for physical operations in China.
In the wake of Covid-19, brands have had to turn to digital like never before. Tmall Global also allows brands to tap into digital tools like Queen Pro, a voice-controlled makeup mirror so China's beauty enthusiasts can virtually explore beauty products, and its platform's powerful livestream capabilities. Livestreaming helped Kim Kardashian draw 13 million viewers and sell out of her KKW Fragrance in just a few minutes during a session held prior to the 11.11 Global Shopping Festival, also known as Singles' Day.
A Conversation with Head of Tmall Global and Kaola for the Americas – Tony Shan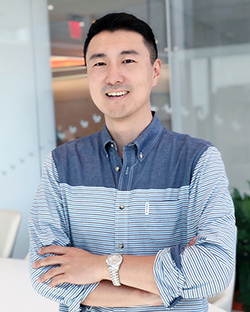 CEW: What are the various avenues to sell to China and what makes cross-border so ideal? Why is Tmall Global the right partner?
Tony Shan: There are typically two ways to sell into China. The first is the more traditional way – general trade. For general trade, you have to either have a Chinese entity, a joint venture with a Chinese company, or to import directly through a Chinese distributor. Product registration and testing requirements in China are also needed for selling through general trade, and this is generally a lengthy process. One other aspect of general trade is the requirement for animal testing. Because many beauty and personal care companies in the West have a philosophy of being cruelty-free, this requirement is often a deal breaker.
The second way to sell into China is through cross-border, which requires less investment and is ideal for brands that are still growing. Alibaba's Tmall Global was launched in 2014 to facilitate more consumption of global brands and invite overseas brands into China. With Tmall Global, the barriers for entry are lower than general trade. You can use your overseas legal entity and even maintain original packaging from your home market, so no Chinese labeling is required. As long as you meet safety standards from your home country, no additional testing is needed. The cross-border tax is lower, about 9% for most categories with no additional VAT.
Cross-border is an easier and more efficient way for SME's with limited resources and investment to test the Chinese market. We help brands tap into the more than 700 million consumers across Alibaba's digital economy. We are also a one-stop solution provider for these brands as we offer logistics, payment and logistic infrastructure as well.
CEW: What are questions brands should ask themselves to be ready to expand to China?
T.S.: It is important to have a specific strategy for the Chinese market because it is quite different than the U.S. market. I think some of the basic questions to ask are—are you e-commerce ready, do you have inventory capacity and will you have a dedicated team or bandwidth to work on a new market entry.
We have local teams in various markets that can help these brands to evaluate the opportunity and the various solutions that we offer.
CEW: How can brands connect with Tmall Global?
T.S.: If a brand is interested in onboarding with Tmall Global or would like to get more information, they can go to merchant.tmall.hk, which is our multi-language website that contains helpful resources on our various business solutions, as well as an overview of the onboarding process and operations on the Tmall Global platform.
It also has a portal where brands can fill in basic onboarding information. The request will then be routed to one of our local business development team members who will reach out to the brand to work through the next steps.
For more from Tony about how Tmall Global helps international SMEs navigate the China market and tap into the latest consumption trends, please click here .
To view a webinar on Connecting Global Brands to Chinese Consumers, please click here.