When Crisis Hit The Complete Package Was Ready
The Pandemic changed the world as we knew it. Those in the beauty industry saw their revenues plummet as business came to a screeching halt; many had to shutter their doors.
Swift response was paramount. Those who survived had resources at their fingertips to pivot and find new opportunities.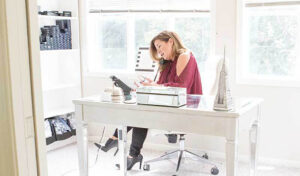 "It was a wakeup call as inefficiencies boiled up faster than I have ever seen," recalled Elizabeth Corrigan, the founder and CEO of The Complete Package. The Complete Package (TCP) provides tailored client business solutions, customized product development, packaging design, supply chain management processes and multi-channel retail distribution opportunities for product and brand launches.
Elizabeth is an entrepreneur with vast experience. She has worked with some of the biggest beauty brands across the globe like L'Oréal, LVMH and blissworld. She founded The Complete Package in 2005 in search of a work/life balance that would accommodate time for her family while allowing her to be innovative and harness her expertise. Elizabeth has built a team of the best and the brightest in the industry working with Bluemercury, Walker & Co. Brands, Wyndham, Colgate-Palmolive and Soap & Glory.
Her background and her team's experience made her perfectly suited for the challenges of COVID-19. With the infrastructure in place to work remotely, TCP didn't miss a beat to help navigate their clients through this crisis.
"We had a war room mentality. Our combined operational and supply chain experience kicked in and we helped stabilize supply chains and strengthened new development pipelines so that when we came out of the crisis our brands were in a position of strength," said Elizabeth.
"We went into proactive crisis mode," added Elizabeth, describing the rapid response her company enacted at the very beginning of the pandemic. "You want us on your team. We got ahead of it because we had experience through other crises," she added, noting September 11 and the 2008 recession as examples. "We got ahead of the supply chain disruption early and we knew what to expect. But it became clear very quickly, this was going to be the most extreme disruption we had experienced."
Of utmost importance was overcoming supply chain challenges, tapping into TCP's extensive resources to keep goods flowing. "We sourced and resourced components, re-prioritized with our manufacturers, swapped raw materials between labs if necessary, and held daily calls with all suppliers and labs to keep front and center. I always tell my team that relationships matter and at this time, more than ever, this proves to be true," she said.
TCP continues to help brands shift their revenue stream to where the "changed" consumer is purchasing. The strategies included expanding their E-commerce presence, shifting to TV shopping or even diversifying their channel of trade to brick and mortar retailers that were thriving.
While brands put new products on pause, TCP actually had 150 active new projects that were and continue to be executed.
Even without the curve balls COVID tossed at the beauty industry, businesses struggle with bringing ideas from concept to execution. That's true for established companies and particularly acute for emerging brands. Imagine what TCP can do in robust times based on its track record during crunch times. The company helps deliver 100-plus products to market per year. The TCP process is two times faster than the standard development cycle in the industry.
In addition, with TCP's negotiations and extensive networks, brands can realize savings on their cost of goods anywhere from 20% to 50%. TCP's portfolio of clients ranges from start up, to mid-size — with sales ranging from $30 million to $200 million. The products TCP has created for companies have led to two substantial acquisitions in the industry: Bluemercury and Walker and Co. Brands.
Case Study: Bluemercury x The Complete Package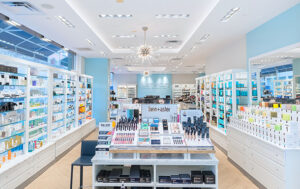 "What I love about Elizabeth is that I can dream it, and she can help me make it," said Marla Beck, cofounder of Bluemercury who has worked with Elizabeth and The Complete Package for more than 10 years and on more than 300 products.
The two powerhouse women founders clicked on launches including M61 and Lune + Aster —  brands that were ahead of the curve. Lune + Aster, for example, debuted way before the current rush to vegan formulas.
One particular example Marla recalled is her desire for Vitamin C serum pads. "I'm obsessed with pads which can be packaged individually for travel or also good because they are hygienic," she said.
While the concept might sound simple — there are myriad challenges including keeping the Vitamin C from degrading. Three years of work went into developing M61 Vitablast C Serum Pads with the stewardship of Elizabeth. "She really brings it all together," added Marla.
Prestige Testing: Customized Research to Drive Real Results
Consumers are more demanding than ever, making quality product testing critical. Elizabeth noticed that too much of the research she saw in the industry was cookie-cutter. There was a gap in the market for tailored research that could drive real results —  so she created one. Her company, Prestige Testing, specializes in meticulously sampled online surveys, mall intercepts, regional at-home placement, consumer perception studies, central location tests, before and after photography and focus groups.
The full range of services encompasses overall product design, questionnaire design, project management, programming, sample plan, data collection, and data processing and analysis. Although operated as a separate company from TCP, Prestige Testing benefits from Elizabeth's passion.
Parallel to TCP, Elizabeth had the vision to pivot Prestige's operations during COVID-19 to keep critical product testing alive. For example, many other testing companies closed because of the challenges of recruiting and managing subjects under COVID-19 restrictions. Elizabeth tapped into her network to find subjects to complete studies including opening up in-home testing. Not only was that a value to clients, but also kept people who depend on that income employed. Prestige Testing can even drill down to regional market characteristics. For example, a humid climate might not be right to test a hydrating skin care product, but a good fit for an anti-frizz hair care item.
Speed is paramount in launching new products or ushering in a refresh. Prestige Testing can turn around projects at warp speed. Quotes can be produced in a day, and full studies can be turned around in a week. But quick is useless unless findings are on target and Prestige tailors each project based on the brand's needs.
A few examples of how Prestige Testing benefited its clients include:
The company conducted a weight loss study for a proprietary ketone supplement. The results suggested some critical product development revisions prior to a $1 million clinical study — a major and impactful savings.
Prestige's studies validated claims and helped enhance sales for a skin care brand for the HSN Channel. This meant that studies validated claims through the regulatory process, but also provided proof of the brand's promise which ultimately drove sales.
Before and After images helped a major beauty brand with marketing for Sephora and its own direct selling site — providing validation and visual proof of key product features and benefits.
Questions and Answers with Elizabeth Corrigan, Founder and CEO at The Complete Package and Prestige Testing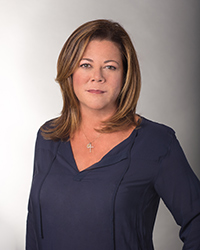 CEW: What differentiates TCP from competitors?
Elizabeth Corrigan: The Complete Package functions as an arm of brands, not just a third-party resource. We don't merely pull concepts and products off the shelf; each project is truly an extension of the brand's development. We work on behalf of the brand  — as an annex of the company. There's no cookie-cutter approach.
CEW: What about Prestige Testing's competitive advantages?
E.C.: Working with clients, we noticed a gap for customized testing that would get real results. Too often we were seeing the same result. Studies weren't tailored for the client. We use our formula knowledge to craft studies to get appropriate results.
We're very dialed in. We define the who, what, where and how of your product. We look to understand how products are going to be used. We validate claims.
During COVID, we were able to keep this business going, recruiting from our existing data base. We shifted but kept our high-touch engagement.  We were ideally poised to make the transition.  Many people were looking for work from home opportunities so we tapped into that to recruit subjects for studies. There is a definite shift in consumer behavior accelerating brands to pivot to direct to consumer selling. In such a crowded marketplace, the right results can help you stand apart from the rest.
CEW: What learnings can retailers and brands take away from the crisis that helps them flourish in the future. And how does the horizon look for our industry.
E.C:  The most important takeaway from this crisis is that you must face your organization's shortcomings head on. It is critical that in the "good times" you audit yourself –your processes. Minor inefficiencies that are ignored could potentially become major issues causing business disruptions when crisis hits. You instinctively know where there is a deficiency within the company and instead of thinking "I will address at a later date" or have the uncomfortable conversation, you can dig in, face it and fix it.
About Elizabeth Corrigan: In addition to founding The Complete Package and Prestige Testing, Elizabeth has achieved many industry honors. She has been a recipient of the SmartCEO Brava Award in 2016, Top 25 NJ Leading Women Entrepreneur in 2013, YWCA Tribute to Women and Industry Award, and was named a 2012 Thought Leader in Beauty. She is currently the Vice-Chair of IBA (formerly known as ICMAD).
For more information on The Complete Package or Prestige Testing, contact Sharon Johnson at [email protected].