Turning Plants into Purpose: Building a Clean Beauty Brand to Hydrate the World
Consumers have spoken and their message is clear: they want beauty brands with safer ingredients and purposeful positioning.
From its inception, Urban Hydration has adhered to these principles. The Black-owned, female-founded clean beauty brand not only makes the highest standard beauty products at accessible prices, but the company also gives back as part of its mission to save the planet.
Husband and wife team Vontoba and Psyche Terry started their business as a small online store in 2009, offering mindful products that didn't sacrifice efficacy. Psyche was inspired to create better formulas after realizing most products for dry skin and hair were made with ingredients she couldn't even pronounce.
They started within their own community, offering products to friends, family and children. The products hit a chord with consumers looking for natural beauty solutions at more affordable price points (the majority of individual products range from $5.99 to $14.99). The brand grew from 500 doors in 2011 to more than 30,000 by the end of 2021. Retailers include CVS, Bed Bath & Beyond, Ulta Beauty, Target, H-E-B, Walgreens, Dollar General, Family Dollar, JCPenney and Sally Beauty. Since last year, the brand has registered triple-digit retail sales growth.
Urban Hydration's assortment spans more than 100 products, all of which are free of sulfates, parabens, silicones and phthalates. Urban Hydration has been transparent about its formulas from the beginning. "We set out to build a brand that used effective and recognizable ingredients people could understand and love," says Psyche. "There are over 101 ingredients we don't include in our products…that list is accessible on our website, and it's growing every day. Our mission is to HYDRATE dry skin, hair and places around the world."
The impressive growth of the business allows Psyche and Vontoba to realize their dream of giving back. From the start, they aimed to be a force for global good, with a record of charitable contributions across a multitude of deserving organizations. In 2016, Urban Hydration committed to providing clean drinking water for communities in need through a partnership with WATERisLIFE. Through this partnership, with each purchase of an Urban Hydration product, one gallon of water is donated to a community without access to clean drinking water.
The outpouring of consumer support for this initiative has enabled Urban Hydration to raise enough money to fund the construction of three clean and safe drinking water wells in Kenya, which were completed from 2019-2021. More than 70,000 villagers have been given access to sustainable, clean drinking water because of Urban Hydration's contributions.
A Pipeline of Innovations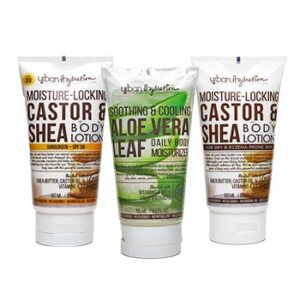 Throughout its 12-year history, Urban Hydration has been a trailblazer in clean products for hair, skin, body, and sun care.
Urban Hydration has upheld a standard of clean beauty since its start. Realizing she couldn't pronounce some of the ingredients in her body wash is what drove Psyche to create products using ingredients that could be found in her kitchen pantry. Years later, Urban Hydration has upheld that same standard, ensuring that all products are paraben free, phthalate free and silicone free and prioritize good-for-you ingredients such as Coconut Oil, Vitamin A, and Vitamin E.
Best-sellers include the Aloe Vera Leaf Collection, the Honey Haircare Collection and Castor & Shea range.
Sun care was a recent addition that's gaining consumer approval and the Terrys have plans to expand into household products.
Q&A's with Psyche Terry, Founder and CEO of UI Global Brands/Urban Hydration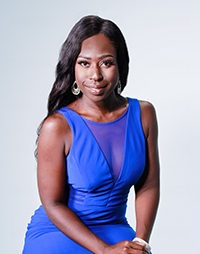 CEW: Describe how your background helped prepare you to launch Urban Hydration.
Psyche Terry: Growing up with terrible eczema from an early age, I was always on the hunt for more efficacious formulations and ingredients for my dry skin and hair. As a teen, I would use my allowance to buy the newest products in beauty departments, hoping the next best thing would solve my skin and hair problems. This, paired with a career in business sales and marketing at Whirlpool Corporation, and an MBA from University of Nevada Las Vegas, all worked together to help me launch Urban Hydration. And with the support of the business partner program, The Workshop at Macy's, I learned how to bring a product to market that offers solutions to skin and hair care concerns that impact millions of customers across the country.
CEW: What have you found the most rewarding about building your business?
PT: It's been rewarding to hear from our customers (a.k.a., our Luhvies!) that they've been able to see real changes after less than a month of using our products. So many sensitive skin customers, who once suffered from acne and dry skin all over the country, share the same love for the fresh, moisturized feeling they get after using our products – even after just one use. I also love hearing people who had acne say that Urban Hydration made their lives easier because it stopped them from hiding and being self-conscious.
CEW: What are the brand's future goals?
PT: Urban Hydration is here to help people luhv their life. We make people's lives naturally simpler and easier by creating products with formulations that are clean and natural – but also work! As we grow, our goal is to continue making it easier and more affordable for consumers across the country to fill their cabinets with gentle and effective products that truly deliver beautiful results.
For more information contact: Psyche Terry, [email protected]