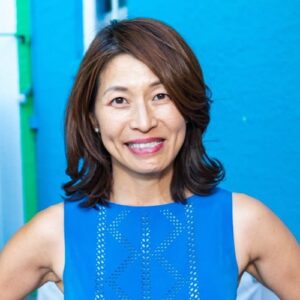 Global beauty and wellness venture capital firm IgniteXL Ventures has raised a debut $10 million fund to back disruptive products, services, and business models in beauty and wellness. Formed at the start of the COVID-19 pandemic, the fund has attracted a global profile of prominent venture capitalist and strategic limited partners, including Han Kim of Altos Ventures Management, Perry Ha of Draper Athena, Allen Miner of SunBridge Group, CTK USA Holdings and the world's leading cosmetics original design manufacturer Cosmax.
IgniteXL is led by solo General Partner Claire Chang, a 20-year Silicon Valley veteran and experienced angel investor with deep connections to the K-beauty industry in her native Korea and global Fortune 500 brands in the wellness and beauty space.
Claire moved to the U.S. from Seoul, Korea when she was 12 years old and built her career working with international startups through a Korean-government-run accelerator before starting her own global accelerator in 2014.  After working with more than 200 early-stage startups, Claire saw a gap in funding from angel to seed — where there were very little pre-seed institutional investors — and also observed the frustration of female founders who saw male investors unsavvy to the market and few female venture capitalists to work with. Only 4.6 percent of venture capitalists in the U.S. are women.
"Technology has always been at the forefront of significant industry change, and it's high time it revolutionized the $5 trillion beauty and wellness space," said Claire Chang, founder and General Partner of igniteXL. "IgniteXL is proud to seek out and back diverse founders leveraging technology to build products and services that empower consumers to improve their quality of life. We believe diversity isn't a hoop to be jumped through; it's a path to be taken."
Leveraging her connections with Korea and other parts of Asia, igniteXL Ventures is well positioned to support founders to think globally early on.
"We pride ourselves on Silicon Valley being the birthplace of innovation, yet there's so much happening at the intersection of tech, beauty, and wellness that we're woefully behind on," said Han Kim, Managing Director at Altos Ventures Management. "Claire brings a unique lens in an industry that has traditionally been dominated by male investors, and we're thrilled to be supporting her as she embarks on this new fund."