CEW Beauty News is kicking off the New Year by compiling a list of the most notable indie beauty launches hitting shelves this month. From plant-powered hair care lines to essential oil-rich skin care, this roundup proves that natural ingredients are here to stay. Here's what's on our radar.
Brand Name: Dae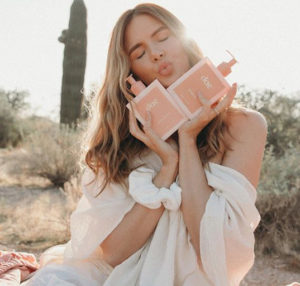 Founder: Amber Fillerup Clark
What's new: Best known for her popular (and fashionable) Barefoot Blonde blog, Amber Fillerup Clark, who currently has 1.4 million followers on Instagram, is launching her own hair care line, Dae. Inspired by the dry deserts of Arizona, products are designed to offer hydration and feature botanicals that have the ability to thrive in dry climates.
Marketing plan: Communications are focused on raising awareness for this new brand. Consumers can expect shower playlists, branded wallpapers, interactive Insta Stories, behind-the-scenes looks on photo shoots, and more. "The goal is for people to really connect with the brand as a whole," said a brand spokesperson.
Price: $24 (shampoo and conditioner); $28 (deep treatment)
Availability: DTC on daehair.com.
Brand Name: Pacifica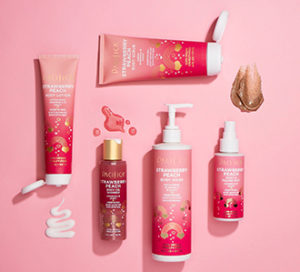 Founder: Brook Harvey-Taylor
Latest launch: Ocean Citrus, Lavender Moon, Strawberry Peach and Coconut Cream Collections
Newness: Four new scent-led, plant-based aromatherapy bath and body products, featuring a blend of mood-enhancing aromas, fruit extracts and nourishing oils. Scents include Lavender Moon for relaxing, Coconut Cream for destressing, Ocean Citrus for uplifting and Strawberry Peach for inspiring.  Each collection includes a range of products such as washes, shimmers and scrubs. In addition to being vegan and cruelty-free, the brand is continuing its substantiality efforts – all tubes within the collection are 50% PCR PP and body washes are 100% PCR HDPE.
Marketing plan: Social media campaigns look to bring each line to life, in addition to influencer partnerships. "Each 'universe' will take center stage in digital media and stratify the brand's unique SKUs – like the pillow mists and super fizz bath tea," said Michael Kremer, Chief Marketing Office at Pacifica.
Price: $10 to $15
Availability: Target and Target.com
Brand Name: Nudestix

Founders: Taylor, Ally and Jenny Frankel
Latest launch: Magnetic Lip Plush Paints
Newness: Magnetic Lip Plush Paints are a multi-tasking lip, cheek and eye color collection designed to offer a long-wearing natural flush of color. The gloss features calming botanical extracts, such as rose centifolia flower water, camellia japonica flower and lavender, and are available in warm corals, caramels, tans and rose tones. All products are individually packaged in Nudestix's signature reusable tin, with specially designed art entitled 'Breathe Me In' by Canadian pop-artist Jessica Gorlicky.
Marketing plan: The marketing will focus on subscription box seeding including, Boxy Charm and IPSY. Additionally, the brand will be working with targeted paid MUA influencers/beauty influencers including Jose Corella, Hilary Duff, Ash K Holms and others.
Price: $28
Availability: Nudestix.com on January 21; online at Sephora, Macy's, Bloomingdale's on January 28 and in stores January 30; online at Ulta Beauty on January 28 and in stores March 20.
Brand Name: Odele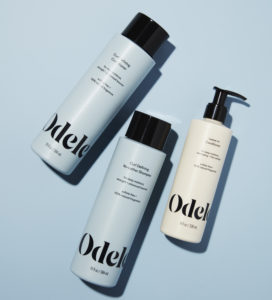 Founders: Britta Chatterjee, Lindsay Holden and Shannon Kearney
Latest launch: Nine hair care SKUs
Cost: $11.99
Newness: With the mission of uncomplicating and democratizing the beauty space, the brand's three female founders developed this line of clean, salon-quality hair care products for cost-conscious consumers. The lineup is categorized by gender-neutral colors, with packaging clearly communicating benefits, as well as hair suitability, for easy navigation between regimens. Fragrances are 100% natural and feature a blend of green notes, cucumber, aakrmoss, ylang ylang and other floras.
Marketing plan: "We can tell the consumer how amazing and high-quality and disruptive Odele is, but what's most important is that they try it and decide for themselves," said Lindsay Holden, Co-founder, Odele. Believing that trial is the most powerful tool, the brand has created travel-sized kits (a $15 value containing three 3-oz items) for consumers who participate in a promotion with @odelebeauty via Instagram. The promotion will coincide with the product launch at Target in late January and will last as long as supplies last.
Availability: Target doors and Target.com; DTC on odelebeauty.com.
Brand Name: Earth Supplied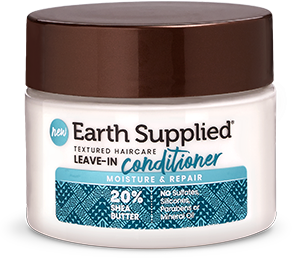 Founder: AB Brands, LLC
Latest launch: Moisture & Repair Collection, Strength & Length Collection
Newness: The brand was designed to encourage women to nourish natural textures with products free from damaging ingredients. The Moisture & Repair Collection is formulated with African shea butter and Southeast Asian coconut, while the Strength & Length Collection features Jamaican black castor oil for antioxidants and Chinese bamboo for elasticity. "We're excited to launch an entirely new hair care brand to consumers to pioneer honesty and transparency," said Chris McClain, President of AB Brands, LLC. "We're the first and only brand to deliver 20% shea butter in every jar of Earth Supplied Moisture & Repair Leave-in Conditioner."
Marketing plan: Earth Supplied is heavily investing in digital and social advertising. The brand's ambassador, influencer Ciara Anderson (@ayeciara; 123K Instagram followers), and micro influencers will journey with consumers, engaging online and on the street as they travel the world.
Cost: Under $8
Availability: Sally Beauty, Amazon and Beauty Supply Stores