CEW Beauty News has compiled a list of the most notable indie beauty launches this month. While vitamin C is top of mind for immune system health, it's also emerging as a must-have skin care ingredient. Additionally, products are tapping into unique botanicals and plant extracts to elevate beauty routine staples. Here's what's on our radar.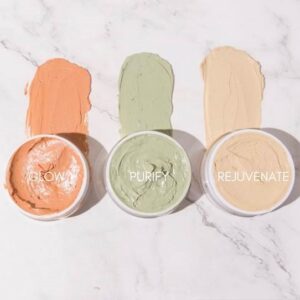 Brand Name: Nourish Mantra
Founder: Ritika Jayaswal
Latest launch: Three masks: Orange & Saffron Ananda Glow Mask, Holy Basil & Neem Vardaan Mud Mask and Exotic Black Turmeric Mud Mask. The second launch is its Urban Rani Youth Preserve Cream.
Newness: "With a mission of simplifying Ayurveda for the world, we are bringing effective ancient Indian ingredients to the global forefront," said Ritika Jayaswal, Founder & CEO Nourish Mantra. Inspired by a recipe from ancient Ayurvedic texts, the mud masks include exotic ingredients like holy basil, neem, black turmeric and saffron, while the night cream utilizes okra as its key ingredient.
Marketing plan: For the mud masks, Nourish Mantra hosted a Zoom virtual party in early October with journalists and influencers. The attendees were sent a masking package with the new products and raw pressed juices. The Urban Rani Youth Nourish Mantra Preserve Cream will also be a digital launch, where the brand will be collaborating with macro and micro influencers to promote the product.
Price: $36 to $38 for masks; $55  for Youth Preserve Cream
Availability: October 25 on nourishmantra.com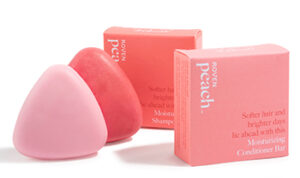 Brand Name: Peach
Founder: Backed by Grove Collaborative, an ecommerce platform for eco-conscious essentials, Peach will join the number of brands Grove has acquired or built from the ground-up including Sustain, Rooted Beauty, Honu and Sundaily.
Latest Launch: A collection of 10 soap bars that include facial, shampoo, conditioner, and body & hand soaps
Newness: Peach is on a mission to eliminate plastic from personal care routines, starting in the shower. The line features hair and skin care products that are 100 percent plastic-free and made with plant-based ingredients and 100 percent natural fragrances. "Seventy-two percent of consumers say they would switch to solid shampoo that performed the same as what they're using now, and Peach provides a sustainable solution without compromise," said Luana Bumachar, VP of Owned Brands + Innovation for Grove Collaborative.
Marketing plan: "For so long, the bar soap format has had a reputation of being boring, ineffective in categories like hair care and somewhat underwhelming," said Luana. "With Peach, we are completely changing the way consumers feel about bar formats and are aiming to help change consumer habits by showcasing the effectiveness and benefits of each bar across hair, face and body."
Price: $8 to $13
Availability: October 20 at grove.co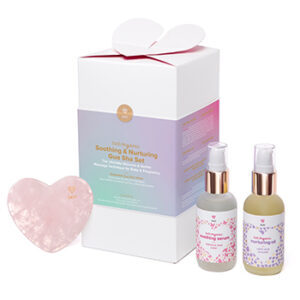 Brand Name: BEB Organic
Founder: Kim Walls
Latest Launch: Gua Sha Treatment Set, which includes Soothing Serum, Nurturing Oil, Heart Shaped Rose Quartz Stone & Printed Guide. The second launch, Nurturing Gua Sha Set, includes Nurturing Oil (.74 fl oz), Heart Shaped Rose Quartz Stone & Printed Guide.
Newness: Through her work with premature babies, BEB's Founder, Kim Walls, learned first-hand about the health benefits of touch therapy, which led to the creation of a specialized line of natural skin care products designed to amplify the benefits of touch. BEB Gua Sha Method is specialized for prenatal, postnatal, and baby care, and encourages mindful emotional connections while improving the vital functions of skin. To pair with these new products, the brand has developed a comprehensive program of tutorial education and expert advice.
Marketing plan: "Because Gua Sha for moms and babies is an entirely new concept in the industry, the brand worked extensively with doctors, doulas, massage therapists who are certified in pregnancy and infant massage, and estheticians who practice facial gua sha to come up with a protocol and education specifically developed for safety, skin health, and to inspire deeper connections between parent and child. Educational content is being distributed through influencers, printed materials included with the sets, on our website, in professional studio/spa treatments with experts, and through an exclusive product launch with The Tot that involves editorial content and expert interviews."
Price: $128 for the Gua Sha Treatment Set; $38 for the Nurturing Gua Sha Set
Availability: October 15 at TheTot.com and beborganic.com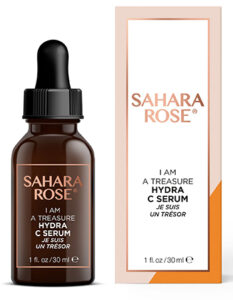 Brand Name: Sahara Rose
Founder: Ikram Elharti
Latest Launch: Hydra C Serum
Newness: The all-in-one gel serum is designed to brighten and plump skin. The formula features stabilized vitamin C, antioxidants and fruit extracts that are meant to work together to deliver brightening benefits, while tripeptides, vegetable ceramides as well as concentrated hyaluronic molecules aim to deliver intensive hydration and soften skin.
Marketing plan: "Our launch strategy involves both influencer partnerships with key niche clean beauty influencers as well as micro influencers," said Ikram. "As sampling and trial is one of our biggest converter, it has been a driving force for new customers that become loyal to our brand.  We have the highest conversion and retention rate with sampling.  We have partnered with a major subscription box to feature/sample our new product."
Price: $54
Availability: October 10 at macys.com and sahararose.com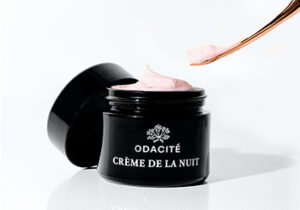 Brand Name: Odacité
Founder: Valerie Grandury
Latest Launch: Crème de la Nuit
Newness: This unique formula combines the power of clinical science with high-performance plant and sea botanicals to create what the brand calls a "nocturnal magic potion." Clinical vitamin C is used for its antioxidant activity and is meant to act as a radiance booster while hyaluronic acid aims to plumps skin. The product also features CoQ10 to help support the natural nighttime skin regeneration process along with botanical actives such as ashwagandha, pomegranate, blue-green algae, that are designed to provide a balanced and refreshed appearance to the skin.
Marketing plan: "We have been working on Creme de la Nuit over two years and with COVID our marketing strategy had to adapt to a much more digital approach, with a three-pronged approach: introduction video, masterclasses and education zoom training," said Valerie. "For the press, since I could not go to NY to introduce Creme De la Nuit in person, we made an introduction PR video where I personally introduced the story, the ingredients, the clinical and consumer studies and their remarkable benefits. This way, the journalists could have all the information in one video. For retailers we supported them with a digital masterclass, to answer questions from their clients and for education, we did a zoom education class, for an in-depth understanding of all the ingredients benefits and the remarkable results of the clinical and consumer study. These education classes were super successful and open to retailers, influencers, followers and clients."
Price: $118
Availability: October 6 on odacite.com,The Detox Market, Blue Mercury and Nordstrom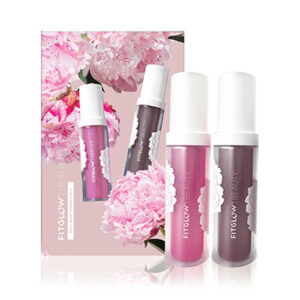 Brand Name: Fitglow Beauty
Founder: Anna Buss
Latest Launch: Day Essence and Night Essence
Newness: "When our customers said they wanted a solution that addresses hyperpigmentation and protects skin from the visible effects of blue light pollution and environmental stressors while also hydrating and renewing skin texture, we didn't waste a single second in creating our new essences," said Anna Buss, Founder, Fitglow Beauty. The Day Essence features a blend of botanical melanin, niacinamide and orchid while the Night Essence features hyaluronic, bakuchiol and kojic acid.
Marketing plan: "We strive to find the best natural ingredients and create formulas that actually work and help skin thrive. As a result, our brand has developed a loyal following.  Our community was so excited about these new products that within days of our launch, we sold out," said Anna.
Price: $58 (Day Essence) and $68 (Night Essence)
Availability: October 1 on fitglowbeauty.com. The two products are currently sold out and will be restocked November 1.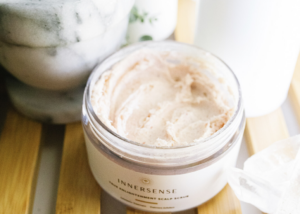 Brand Name: Innersense Organic Beauty
Founder: Joanne and Greg Starkman
Latest Launch: True Enlightenment Scalp Scrub
Newness: This pre-cleanse product is designed to be used before shampoo and conditioner as an exfoliation treatment. It features volcanic clay-rich Hawaiian Red salt that aims to exfoliate and rid hair of buildup, apple fruit that is meant to restore hydration, and celery seed, peppermint, and tea tree extracts are designed to soothe and calm inflammation.
Marketing plan: "Our marketing communications launch plan includes a dedicated campaign to evangelize the role and importance our scalp scrub plays in scalp health and self-care through digital and social media, PR, advertising, and education," said Alysa Hoffmeister, VP of Sales and Marketing, Innersense Organic Beauty.
Price: $42
Availability: October 1 at Innersensebeauty.com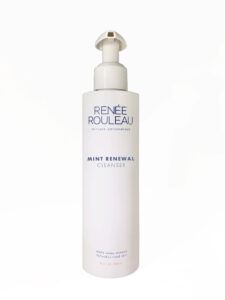 Brand Name: Renée Rouleau Skin Care
Founder: Renée Rouleau
Latest Launch: Mint Renewal Cleanser
Newness: "We are a brand that focuses on a limited number of products done well, so when we do add a new product to our line it is done with lots of careful thought and development," said Veronica Villarreal, Director of Marketing, Renee Rouleau. "Mint has long been a beloved beauty ingredient for its refreshing scent and energizing glow-boosting properties and we are very excited to add this new mint cleanser to our line to keep providing ways for our customers to achieve their best skin." In addition to peppermint oil, the formula features, marine-safe exfoliating jojoba beads, as well as panthenol to provide moisturization.
Marketing plan: "As a direct-to-consumer brand we are focusing our efforts on digital platforms and organic outreach to speak to our audience where they are," said Veronica. "We have campaigns running on social media along with targeted podcasts popular with our consumers, like Fat Mascara and Gloss Angeles and we gifted early samples to beauty industry writers and editors. In addition, our affiliate marketing partners are featuring the new product launch.  In this challenging year we've seen people really turn their attention to their skin care, and we are very excited to give them this new cleanser to add to their beauty routines."
Price: $38
Availability: October 1 at ReneeRouleau.com
Brand Name: Phyto-C Skin Care
Founder: Dr. Mostafa Omar
Latest launch: HYPER Collection
Newness: Phyto-C's Hyper-C combines its H2A2 technology plus AHA's and Vitamin C that are designed to work together to rejuvenate and visibly repair dull-looking skin. Hyper-C contains the maximum concentration of vitamin C (20%) tested to provide antioxidant benefits and aims to even skin tone for a natural, youthful-looking appearance.
Marketing plan: "Hyper was formulated because we believe results should be three things: Seen, Felt & Immediate," said Eddie Omar, PhD, CEO, Phyto-C.  "Hyper is a limited-edition line marketed digitally via social media platforms, including Facebook and Instagram. We have a loyal following as well and focus on existing Phyto-C enthusiasts with email marketing and word of mouth. Lastly, we understand the importance of influential people within the industry and have been gifting deluxe samples and full-size products to influencers and beauty editors."
Price: $70
Availability: October 1 on Phyto-C.com and preselected medical professionals' offices