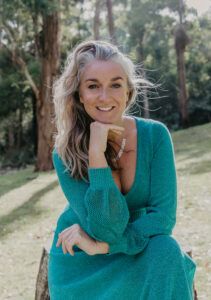 Brand: Endota
Founder: Melanie Gleeson, Founding CEO
Sales: $112K (since debuting in the U.S. this month)
Launched: September 2000
Point of difference: With more than 20 years' experience in spa and product development, endota has grown into an iconic brand in Australia, encompassing world-leading product ranges and more than 105 spas, reaching 1.7 million clients and providing 750,000 treatments a year. "We are already a beloved brand for Australian women and our vision is to expand this love for our wellness offerings globally," said Melanie. 
Being a female CEO: "I was raised by a strong family and community who instilled a sense of inner belief and confidence that I could do anything I put my mind to," said Melanie. "I never saw my gender as an issue, in fact, I think that the values personified by women are so important in business. We are good listeners, empathetic and approach relationships in an open and honest way. While there really weren't a lot of female CEOs in the early years of endota spa, I saw this as an advantage. I wasn't afraid to challenge the norm and establish a culture in the workplace that was nurturing and encouraging and I think our female led network encourages this."
Distribution: On Wednesday, August 18, endota made their American retail debut at Showfields in New York. The brand also has distribution in Canada, New Zealand, Thailand, Singapore, Malaysia, China and Hong Kong, Japan and South Korea.
Newness: As part of its entry into the U.S. the brand launched their newest product collection of natural body care, Clean by endota ($25 to $40), featuring luxurious hand and body washes and lotions aimed at the conscious consumer who values high-end design and demands product integrity. This offering is COSMOS natural certified.
Performance in China: "There is steady growth in China since we entered in 2018," said Melanie. "There are no magic bullets. Our agency continues to grow our awareness and sales through KOL engagement, vlogs, social posts on WeChat, Weibo, RED, and having opened up our Tmall Global store, this has widened our appeal and accessibility. Endota only operates in the cross-border e-commerce (CBEC) channel in China, as this route-to-market does not require product registration in China and therefore avoids any need for product testing on animals. Endota believes in cruelty-free beauty and does not support animal testing in any shape or form."
Team: Endota spa operates 100 day spas across Australia and employs more than 1,300 people across endota's head office, spas and the endota wellness college. Ninety percent of employees are women.
Social impact: The brand is currently collaborating with an inspiring group of indigenous women located in Fitzroy Crossing, Western Australia, whose artwork appears on the brand's Colour packaging. The women also receive a percentage of sales.
Pivoting during the pandemic: "During the pandemic our spas closed and therefore we could not perform facials, massages and treatments. Additionally, our loyal spa clients could not pick up their skin care," said Melanie. "We moved fast to create self-care home packs that included our range of candles, diffusers, skin care, crystals, robes, essential oils, hand wash, sheet masks, skin and nail supplements.  These were a great way to stay relevant with our audience who was spending more time at home. We also delivered content to help them through these times, such as blogs and social media posts on DYI home facials, building immunity, massages for your partner, working from home strategies and partnering with experts in the wellness field to provide insight and recommendations.
The natural evolution for our wellness brand was to move further into the self-care space. We filmed and launched our first virtual retreat in Byron Bay. We have now created a space where our global audience can reconnect with themselves, breathe and be present. It features a wide range of wellness masterclasses including yoga, meditation, Pilates, sound healing, online courses, recipes and more. We are consistently shooting across iconic parts of Australia to deliver breathtaking landscapes for people to enjoy while taking our classes at home.  We are uploading new content two to three times a year and love working with a team of amazing creatives who have helped us bring endota Retreat to life.
From a global point of view, our new distributors would normally travel to Australia to complete an immersion program (meet our founding CEO, the support team). To overcome this, the immersion program is now conducted virtually."