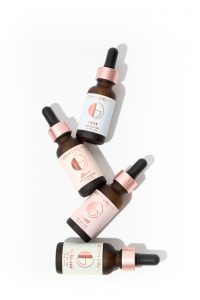 Sisters Malaika Jones Kebede and Nia Jones, along with media personality Tai Beauchamp, were rising stars in their respective industries. "We were seemingly doing everything right, pouring ourselves into our work and community—but we realized we did not have a plan for our own wellness," recalled Malaika.
They set out to create "the collection and community" they wished existed. The result was BROWN GIRL Jane, which launched just over a year ago. With CBD as its current hero ingredient, BROWN GIRL Jane launched with products for inner and outer wellness—ingestibles and a body butters. Malaika discovered the benefits of CBD after experiencing piercing pain following an epidural needle.
The range has since expanded to include vegan CBD Gelées, tinctures, facial serums, topical oils and candles. The company is on an impressive trajectory posting multiple months of six-figure sales.
The goal is to build BROWN GIRL Jane into a full wellness and lifestyle brand, said Tai. "We are a brand of three black women facing challenges, but we are also changing the mindset behind CBD and how we approach wellness," she said. "We are anchored in beauty and wellness, but we are definitely a lifestyle brand."
The community portion is BROWN GIRL Jane's "Tribe," who are members of the collective and community who engage with BROWN GIRL Jane as a whole. The brand's website has a place for brand users to share their stories and further engages people who participate with the brand through their rewards program as well as other initiatives and events.
"We're not just a collection, we're a community. We create content and conversations not just about CBD, but about wellness," said Tai. The Tribe members are roughly half women of color; half not. The age range is mid 20s-to-mid-60s. "The story of wellness and the tools we need cross a lot of boundaries… feeling rested or having a strong sisterhood has allowed us to touch women across demographics," said Malaika.
BROWN GIRL Jane's tribe got substantially larger with its Brown Girl Swap campaign. The initiative was created by the brand but supported and expanded via a partnership with Shea Moisture/Unilever.
The ask was for consumers to swap five mainstream brands they use daily in favor of Black women-owned brands instead. The campaign built huge awareness—even garnering the attention of Halle Berry. The Brown Girl swap resulted in more than 9 billion impressions and helped support other Black-owned brands.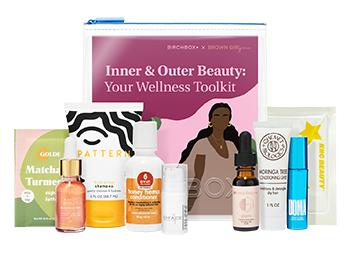 The Brown Girl Swap sparked a partnership with Birchbox to support Black-owned, women-led brands. Birchbox's October 2020 subscription box featured a collection of Black-owned, women-led brands co-curated with BROWN GIRL Jane, including Pattern, V Kosmetik, Briogeo, Black Opal and The Honey Pot. It was followed up in February 2021 with another box and dynamic programming including a virtual beauty event with Tracee Ellis Ross and Kelly Rowland.
"We've always been a brand about community and always had a philanthropic aspect. Particularly last summer with social unrest, we wanted to challenge ourselves to help, but also challenge the larger community to do something that could help—to think bigger," says Nia. "From the brainstorming came the Brown Girl Swap. It grew into a movement which created an economic channel that benefitted a group [Black women] that was underfunded."
Gelées, the brand's term for gummies, launched April and quickly became a top seller, with close to 50% sold out within the launch. These new vegan all-natural CBD gummies can be used for daily wellness and is a perfect blend of sweet and slight herbal.  Best sellers in the portfolio include Balance and Rest Broad Spectrum CBD tinctures which have sold out multiple times.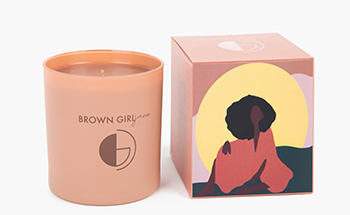 In addition to direct-to-consumer sales, BROWN GIRL Jane's non-ingestible products are sold at retailers like Nordstrom and soon will be available at Bloomingdales. "Our beauty and our home fragrances are doing really well and allow us to touch Tribe members where they are and in cross categories and introduce the idea of infusing wellness in ways that aren't necessarily expected," says Nia.
For the future, BROWN GIRL Jane will explore other ingredients that fit into its wellness and lifestyle profile. They also continue to explore other media platforms to keep the Tribe members connected, such as a "Mother's Day Chill" event staged last Saturday which brought together mothers and daughters for an important conversation about health and wellness, CBD, and how we can support each other on our journeys to wholeness. In addition to the BROWN GIRL Jane founders, the event featured notables such as Grammy-nominated singer Kenny Lattimore, Dr. Safiya Lyn, founder of Mama Glow Latham Thomas and others.