With its science-led approach and carbon positive model, New Zealand-based skin care brand, Emma Lewisham, has its sights set on becoming a household name in the U.S. The three-year-old-brand's year-over-year growth in New Zealand is 20 times prior year revenue and 95 times its prior year revenue in Australia. Starting October 6, the brand will expand its reach in the U.S. when it debuts online at Net-A-Porter as part of its global quest to become known as the "La Mer of natural skin care." While Emma Lewisham has always shipped to the U.S., this marks its first major retailer collab. Priced $56 to $102, the line on offer includes cult-favorite Supernatural 72-Hour Hydration Crème ($98), which an independent study found to be 21 times more effective at regenerating collagen when compared to leading luxury creams.
"Currently 10 percent of our sales are from the U.S. We forecast this to triple over the next 12 months with the partnership with Net-A-Porter, our investment into the U.S. market, and setting up a warehouse in L.A. so any orders to our customers can be delivered within one to two days," said Emma of her eponymous line. "We are Net-A-Porter's first New Zealand-based brand and the youngest brand they've ever stocked in beauty, so it's an exciting announcement for us both."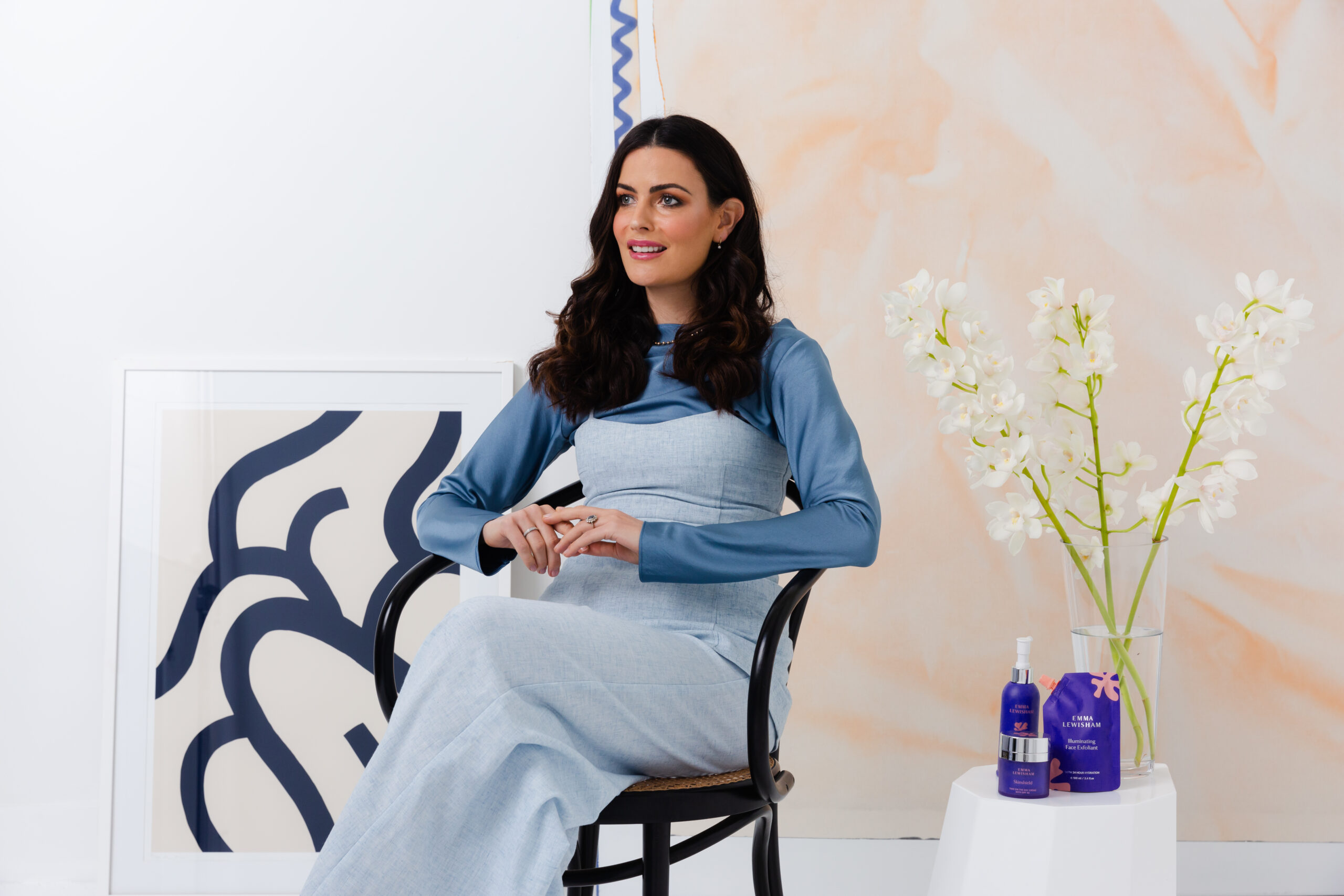 The entrepreneur set out to create a new benchmark in beauty after discovering a product she was using for hyperpigmentation contained a controversial ingredient. In pursuit of a high-performing, luxurious natural alternative, not only did Emma come up empty handed, but she also became concerned about beauty industry waste.
"During my research, it struck me how the beauty industry was contributing to many of the environmental issues we are facing today," she said. "I decided to take on the challenge to prove it was possible to create 100 percent natural skin care with scientifically validated results, while also establishing a new sustainable standard at every step of the way. Today, Emma Lewisham proudly rivals the most recognized luxury brands in the world while being at the forefront of developing a circular-designed and carbon positive beauty model."
Through its Beauty Circle program, the brand accepts all of its used packaging to be refilled or recycled via Terracycle at no cost to the user. Emma Lewisham also invests in natural, recycled material for packaging, sources materials from regenerative farming, and utilizes low impact transportation with the goal of offsetting any remaining emissions.
Here, CEW Beauty News caught up with Emma ahead of the Net-A-Porter launch to learn more about what she has in store for the business.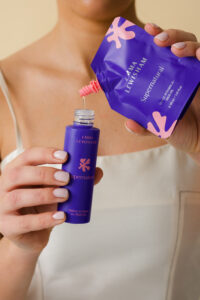 Beauty News: How do you define "clean"?
EL: As a brand, we don't use the word 'clean' in any of our communications. We are a natural brand, which we back up with robust certifications from Natrue, Ecocert and supplier documentation. We are pioneering with some of the most exciting and innovative green tech, such as plant stem cells with five years of research, 72-hour hyaluronic acid, advanced liposome systems to deliver actives deeper into the skin, and plant-based lipopeptides known for collagen production. Our biggest focus is on the efficacy of our products. We publish independent, science-based testing that proves Emma Lewisham products outperform the status quo. Couple that with our industry leading circular and carbon positive model, we believe we truly can change the game of beauty and make a meaningful difference.
BN: The brand isn't well known in the U.S. market yet. Talk about some of the communications strategies that will be used to reach American consumers.
EL: First and foremost, we focus on communicating our brand's USP through digital and traditional marketing. We don't enter markets on a whim, rather we strategize and identify relevant gaps in geographical regions that fit our brand's ethos. For instance, we partner with global friends of the brand to raise awareness on their digital platforms. We also work with leading PR agencies globally to connect with relevant media titles. We look to our pre-existing customer database and identify regions that we already have a presence in, and we then aim to grow these regions. At first in the U.S., we're going to focus our efforts on states such as New York and California, and we'll continue to expand this over time.
BN: What else can we expect to see from the brand through 2021 and beyond?
EL: We're focused on spearheading the carbon positive and circular-designed beauty movement. We've already shared our entire IP industry wide – Emma Lewisham Beauty Blueprint. The blueprint includes refill designs, sterilizing processes, recycling and returns processes, packaging supplier connections, take back procedures and carbon calculation guides. We're going to continue to improve on our sustainability efforts, and work with the latest innovations in the industry to be at the forefront of this movement. In terms of new products, we have a few exciting launches over the next six months including our most requested product, an eye cream, launching early 2022.