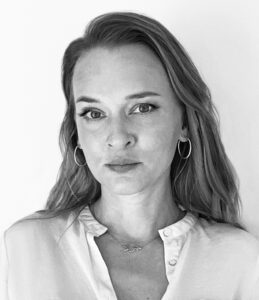 Brand: Undone Beauty
Founder: Ann Somma, Founder, Chief Creative Officer
Launch Date: August 2018
Sales: $7 million to $10 million, with estimated sales increases of 250 percent year over year.
Point of difference: With the goal of undoing norms in the beauty industry and streamlining vanity space, Undone offers clean, luxury, multitasking makeup with skin care benefits at budget-friendly price points starting at $7. To encourage self-acceptance, marketing campaigns feature unretouched photos of people of all sizes, ages, shapes and colors. The brand also donates proceeds to Project Heal, an organization focused on access to eating disorder treatments, at various stages throughout the year.
Distribution: Ulta Beauty, Target, Amazon and Undone-Beauty.com.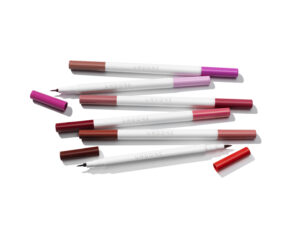 Newness: As part of its July 19 entry into Ulta Beauty, Undone has released its Forever Lip 2-in-1 Stain + Liner pen ($12) designed with precision tips to contour and define for a full, natural lip look. Undone has also expanded its water-based franchise with new Water Highlighters ($10) in a broader shade range, as well as new Water Blushes ($10). Both products are meant to softly melt into the skin to create a dewy, natural-looking finish.
Sustainability: "We're very proud to have reduced our packaging significantly year over year. We are launching at Ulta Beauty with a completely uncarded offering that only includes one box," said Ann. "We're also reducing the amount of plastic used in our components, including re-designing our bestseller Lip to Cheek compact to reduce the material by 10 percent."
2021 plans: "In 2021 we're excited to show the Ulta Beauty shopper why Undone is a must-have in their beauty arsenal – one that saves them time and money and aligns with their values as they shop Ulta's Conscious Beauty selection," said Anna. "We're also proud to continue undoing outdated beauty norms, and so thrilled that we have a male-identifying face representing our concealer in our signage at Ulta. We're also always growing and supporting our community online, with great content and value offered on our social channels and web site, including subscription deals, an incredible rewards program, and affiliate programs so our fans can be compensated for spreading the word."
Marketing/communications: "From a top of funnel standpoint, we put a lot of energy into Facebook advertising and now TikTok to drive awareness," shared Anna. "Despite having CTR's higher than beauty norms, we never stop testing creative when it comes to storytelling and every campaign or major event gets full 360 support to drive efficiencies.  We leverage email, SMS and influencers, from nano to mid-tier, to talk with our community and anyone who shows interest in learning more, sort of mid-funnel. And closer to the point of purchase, we use search and strong online and in-store presentation to help consumers on the fence make the decision to try. Our new wall display at Ulta Beauty really pops, is easy to shop and brings to life of lot of what our brand represents."
Best advice ever received: "When others zig, you should zag. There's a lot happening in the beauty sector and room for everyone, but you don't win over today's highly conscious and educated consumer without offering truly innovative, best in class product," she said.
Undone's Flawlush Brow is a finalist in this year's CEW Beauty Creators Awards. To see the full list of 2021 finalists, click here.