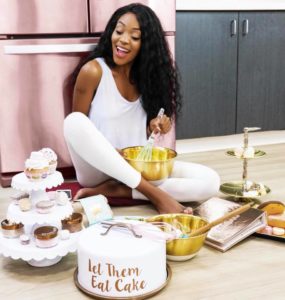 Beauty entrepreneur Cashmere Nicole's dessert-themed cosmetics line, Beauty Bakerie, is on track to bring in $12 million to $15 million this year. But, success wasn't always sweet for the 34-year old founder and CEO, who counts celebrities such as Beyoncé and Cardi B among her brand's dedicated fanbase. In 2011, Nicole was diagnosed with breast cancer and underwent a double mastectomy and reconstructive surgery. Just one year later, more lumps returned, requiring additional surgery and a painful recovery period. Her life-changing experience forced her to look closely at the ingredients she was putting on her body and she began whipping up her brand's first product, a non-toxic, cruelty-free lipstick, in her kitchen. Encouraged by friends, the single mother launched an Indiegogo page to seek funding for the business, catching the eye of Beyoncé, who highlighted Nicole's story on her website in 2014 as part of Breast Cancer Awareness month.
"Beyonce's recognition helped to reignite the drive cancer had slowed down and discouraged me," said Nicole." To know that she was inspired by my story; that it fell upon her ears, made me feel as if I could reach anyone."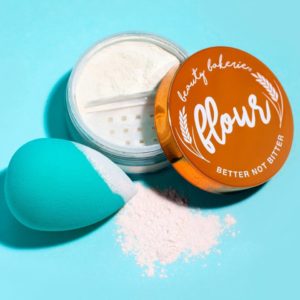 Beauty Bakerie took off in 2015 when a paid Instagram advertisement about its smudge-proof Lip Whip lipsticks generated viral attention and propelled the brand into the spotlight. It has since garnered a cult following and over one million Instagram followers with its branding inspired by sweets, including Cake Mix Foundation $28), Flour Setting Powder ($24), Wake & Bake Hydrating Face Oil ($28) and Eyelash Icing Mascara ($18).
In 2017, Unilever Ventures led a $3 million seed round of investment in Beauty Bakerie, helping to accelerate the brand's growth trajectory. It's also funded by New Voices Fund, 645 Ventures and Blue Consumer. The brand now employs a team of 30 and is sold in more than 120 countries and is available in 750-plus retail locations worldwide including Ulta Beauty, Riley Rose and Faces Beauty Middle East. It will expand to additional Ulta locations this fall, and will enter Boots UK and Morphe store locations by September. Additionally, at the beginning of 2020, the brand will enter Germany by way of Douglass, and Australia through Mecca stores.
Last year Beauty Bakerie made headlines when it launched a 30-shade foundation and concealer range, numbering and merchandising the shades from dark to light, instead of the traditional order of lightest to dark, commonly seen in beauty aisles.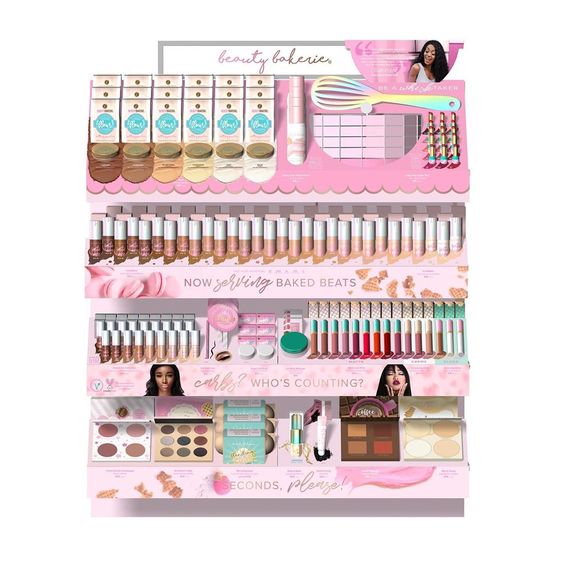 "The decision to do this came from recognizing the physical labor involved in shopping when your shade is dark. It is normally on the bottom rack or you could drive to a store and be told your shade was only available online so you couldn't even test out your shade comfortably," explained Nicole. "Additionally, there is the psychological implications of always being considered last, and after discussions, dialogues and a few experiments, I learned that this change would greatly benefit women of color while not disrupting any others."
Although the move was made to make shade selections easier for women with deeper skin tones, Nicole is quick to point out that Beauty Bakerie is an inclusive brand.
"Beauty Bakerie simply attempts to do what many of the top brands fully capable of offering a 360 experience simply do not, which is offer everyone the same experience," said Nicole. "I'm often asked if my brand is for black women only, and I always find that question interesting because it's never asked if white-owned brands are for white women only."
Dialogue is a cornerstone of the brand's success, which sees the 18- to 24-year old and 25- to 34-year old age groups as its primary and secondary audiences, respectively.
"We like to ask our consumers questions, invite them into our development processes, conduct polls and speak out against injustices. We educate beyond makeup and beauty, and go into economics like how purchases influence decisions operationally," said Nicole.
As for advice for newbies looking to enter the business, Nicole said, "I read as much as possible. In all of that reading, nothing truly prepared me for running this business aside from rolling up my sleeves and being in the heart of it. Throw yourself to the sharks, learn to swim. It is that strength that later proves to your employees and future investment partners that your knees won't buckle in times of adversity, that they can rely on you."