Swedish hair care brand Maria Nila has quietly achieved enviable overseas revenue (over $100 million) and now is eyeing the U.S. professional hair care market.
To that end, last month the family-owned brand established a sales and marketing office in midtown Manhattan and began working with CosmoProf's network of salons to introduce its luxury Care & Style Haircare Range ($27-$30), which features five sublines catering to different hair concerns: Soft; Repair; Color; Silver and Volume. The company is also introducing Colour Refresh ($18-$29), a nourishing hair masque with temporary color pigments, available in 15 shades. In addition to salons, the products can also be purchased on its ecommerce site.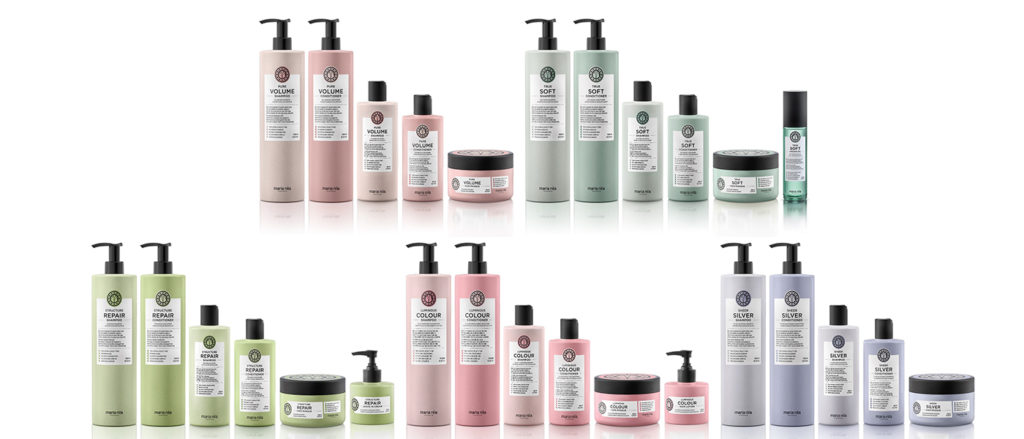 Maria Nila launched in 1999 but didn't begin experiencing a 40 percent year over year increase in sales until 2014. Thomas Barkå, CEO North America at Maria Nila, credits the consistent growth to a rebranding of the company's goals, which helped build consumer confidence around its conscious efforts, ultimately transforming Maria Nila from a hair care line to a lifestyle choice.
"The brand really started to take off when we reformulated to vegan and cruelty free and began highlighting our sustainability efforts," said Thomas, citing a boom in veganism among Swedish youth. "When we became a fully vegan brand, our production costs doubled, but because our ethos resonated so much with conscious consumers, our growth has offset the additional costs."
To ensure consumer confidence in its animal and nature-friendly positioning, Maria Nila has obtained certifications from Vegan Society, PETA and Leaping Bunny, seals of approval that are seen as the gold-standard among conscious consumers. The brand also has strong sustainability efforts, including climate compensating packaging, donations to environmental organizations, and a microsite, ichoosefriendly.com, geared towards educating consumers and salons about eco-friendly beauty and lifestyle choices. In 2018, the company opened a 4,500-square meter facility in the south of Sweden, featuring a solar panel roof, a recycling system for the production's water supply and a 64-square meter plant wall to enhance air quality indoors, to name a few of its in-house green initiatives.
Just as important as its mission, is the efficacy of its products, which are formulated with ingredients gentle for the scalp, hair, environment and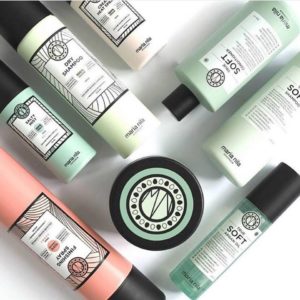 animals. Ingredients include argon oil, vitamin B5, pomegranate and algae, and all products are color preserving through the brand's unique color guard complex.  Another consideration for the brand is an inspirational aesthetic, so packaging features a clean, minimalist design with pastel-hues, designed to proudly be displayed in the shower.
Thomas believes the social-media friendly world will help drive Maria Nila's U.S. business, and is planning on influencer marketing and sampling to raise awareness. Additionally, he noted that the brand is hoping to gain the trust of younger salons and consumers who are beginning to skew towards conscious brands and transparency.
"We expect North American retail sales to be about $20 million in 2019," he said. "The goal in three years is to be considered the number one vegan professional brand with a conscious."