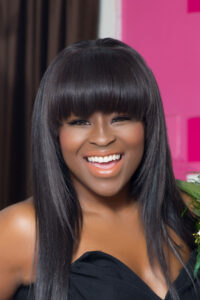 To bring more attention to Black-owned businesses, music mogul Jay-Z and his entertainment company, Roc Nation, bought multiple full-page ads in newspapers across the county touting the businesses in that region. Among the dozens of brands featured was Lamik Beauty, a vegan, clean makeup line developed by Kim Roxie. Her business was featured through Black Out Day (July 7), an initiative that asked Black Americans to unite in economic solidarity and not spend a single dollar to highlight their spending power. The exposure helped online sales of Lamik Beauty rise 30 percent since the ad placement. "All of a sudden I went from being in a place where I felt like I was not getting attention because I was Black, to getting a lot of support because I am Black, and it's been a great role reversal that I appreciate," she said. Here, CEW Beauty News spoke to Kim about her business, which she said has grown a total of 500 percent since its official debut in March as a result of her online strategy and newfound visibility.
Beauty News: Talk about the white space you sought to fill with Lamik Beauty.
Kim Roxie: I had a brick and mortar makeup store in my hometown of Houston, Texas for 14 years, which I opened straight out of college when I realized how difficult it was for dark-skinned women to find color cosmetics that looked amazing on them, coupled with the fact that the ingredients used in makeup formulations were not that great. As word spread, women began reaching out from different parts of the country asking if I would be opening a shop near them, which made me realize that more Black women with rich and deeper skin tones needed access to a brand like mine. I then decided to close the store in 2018 and pivot my company to concentrate on the CPG side of the business. As part of my planning, I did a research project with the University of Texas, which matches MBA students with startups. The students did market research around clean makeup that could work for women of color, and there were a few community brands like mine, but no choices on a national level. I decided that we could definitely be that for the Black community, so we launched completely online as Lamik 2.0 this March.
BN: You launched in March, which must have been stressful because of the pandemic. How was the business affected by COVID-19?
KR: I was supposed to be speaking on a panel at South by Southwest, where I had planned to unveil the news of Lamik 2.0, as well as a new virtual makeup technology that we were implementing. But, the event got canceled, which was disappointing; however, since we were already implementing an online strategy we were lucky to be prepared at a time when women were not able to go to the store to try on makeup. For example, we have an online quiz that users can take to receive product recommendations, which was getting very limited traction, but after the pandemic the number of people taking it skyrocketed. Additionally, I started a new concept, "Friday Night Live," where I do livestream social selling and offer tutorials so women can learn how to do their makeup themselves. It became wildly successful because women were confined to their homes, when they would normally be going to happy hour or various functions.
BN: How have you been affected by the Black Lives Matter movement, personally and as a business owner?
KR: When other Black founders started sharing their stories, I felt like my voice was being heard within their narratives, and it's especially important now as it is Minority Mental Health Month, and to hear similar struggles is comforting because sometimes you think you're the only one.
In terms of my business, the press that we have gotten during this time has been great and I feel that it is well deserved because organic, clean beauty has not historically served women of deep skin tones, and elevating my brand lets all women know they have the option to be living healthier, sustainable lives with their makeup.
BN: How are you funding the brand?
KR: We are mostly self-funded. We raised $100,000 in seed funding in July 2018, and in fall 2019, we did a crowdfunding campaign with the goal of reaching $30,000 on iFundWomen.com. We ended up raising close to $40,000 from our community to launch our e-commerce site.
BN: As a brand dedicated to environmental stewardship, what are some planet-friendly actions you have taken?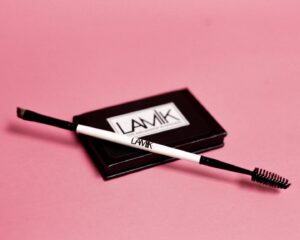 KR: We're launching products the smart and sustainable way, with pre-orders. This allows us to supply exactly what our consumers are demanding, fund the costs and avoids excessive production. We like to get them involved with the pre-order process. For example, I recently revealed to the community that we are going to be launching a lip gloss trio and I invited them to name the colors, and they will vote on the names we compile. Additionally, all of our packaging is reusable and recyclable.
BN: What advice do you have for entrepreneurs looking to start a business?
KR: You're starting a brand, more than likely, because you are passionate about solving a problem, which gives you purpose. Stay aligned with that purpose. That has to be there, because you can run out of passion, but the purpose is what will wake you up in the morning. Also, have balance in your life and take care of your mental health. You do not have to lose yourself in your business.