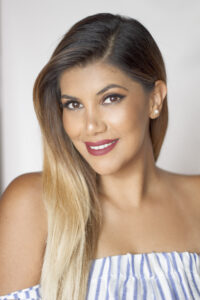 As Founder and Creative Director of Lyda Beauty, Lyda Djarar Fischer is aiming to make her brand a vehicle for Muslim representation as one the few Halal Certified cosmetics on the market.
"The line just made sense to me because I recall feeling a little discouraged when visiting makeup counters and could not see anything representative of my Persian-Muslim roots," said Lyda, who grew up in Switzerland after her parents fled their home in Iran in search of a better life. "To top it off, at a glance, I couldn't differentiate one brand from the next. Since makeup is predominantly used by women, cosmetic counters are filled with all kinds of pink hues, glitter and rhinestones. I want to change that and give makeup enthusiasts something to rave about with every new Lyda Beauty product."
While many brands focus on conscious qualities such as vegan, nontoxic and cruelty-free (which Lyda Beauty does, too), few offer Halal standards, which has a forbidden list including no pork, alcohol or insects, to name a few. As a Halal-certified American beauty brand, Lyda Beauty is able to cater to millions of Muslim women around the world, who lack access to a variety of color cosmetic brands that are compliant with Islamic standards.
In 2017, she debuted the Cleopatra Cat Eye Stamp ($20), an eyeliner tool that helps facilitate the perfect cat eye. The brand is currently sold at Urban Outfitters (USA), Import Parfümerie (Switzerland), and on lydabeauty.com. Here, Lyda spoke to Beauty News about the challenges of launching her brand, upcoming launches, how her sales spiked during the pandemic as a result of growing interest in eye makeup, and advice for entrepreneurs looking to start a brand.
BN: Who is your target audience? 
LF: Our target audience are women who have been marginalized and didn't have much representation growing up. Women that still have a hard time looking in the mirror and appreciating their unique beauty, because the world didn't acknowledge them during their fragile years. Lyda Beauty's mission is to be a platform to help redefine what beautiful looks like.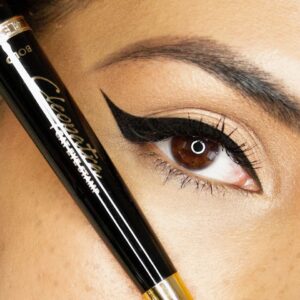 BN: What has been your biggest challenges?
LF: As a company the biggest challenge was to find a prototype company. The technology needed to create the Cleopatra Cat Eye Stamp had to be invented— thus the patent—and no one wanted to take on the project. I can tell you off the top of my head that we were rejected by over 70 prototype companies. I would always get the same answer, "It's impossible to keep both ends moist simultaneously without compromising the other end." My husband and I literally had to invent the ink delivery system for the CCES. It took us nearly two years to perfect it, but we did it.
On a personal level, rediscovering myself has been the most challenging thing I've done. I hid from myself so well that I am still discovering new pieces of me every day. I am grateful for how far I've come, but sometimes it's hard to celebrate when the world is crying.
BN: How has your business been impacted by current events?
LF: At first, like most other things, the quarantine really brought our business to a pause. Luckily our products focus on the eyes so the pause was brief. With everyone staying indoors and having to wear masks, there was a decline in the beauty industry in almost every category except eye makeup. We did the best we could to work through the pandemic, safely from home. Being quarantined was a blessing in disguise because it really allowed the team and I to dig into our creative and streamline company processes, so things run smoother across the board. Our sales are on an incline, but that's just the side effect of our main focus, our mission of creating a more inclusive standard of beauty.
As for Black Lives Matter, collectively, the team has always been on a 'one love' vibe since the beginning. Lyda Beauty is comprised of compassionate individuals from all different backgrounds and ethnicities. When hiring team members, it is important to us that we hire people who understand that we are all one race, the human race. Everyone deserves love and respect and anything less is unacceptable, period. It's unfortunate that organizations like BLM are still needed in 2020, and we appreciate the statement they are making across the world. It is something very dear to my heart as I grew up in a neighborhood where I was the only brown kid. I understand what it feels like to be singled out based on our beautiful brown skin. We should all be grateful for BLM as it has forced the world to reflect on its humanity.
BN: How are you raising awareness?
LF: Honestly, being so unique and revolutionary creates a buzz all on its own. On top of that, Lyda Beauty likes to create campaigns that showcase our products being used by everyday women. That includes women with random tattoos to women with 'limb differences' as one of our amputee models calls it. We were using WOC and the likes since the beginning, and this has helped us find our consumers, but more importantly it has helped our consumers find us. It's simple, like attracts like. We believe that our unorthodox approach is getting us noticed. People are tired of the same old thing and naturally gravitate towards novice ideas, mix that with new technologies and you have a winning formula.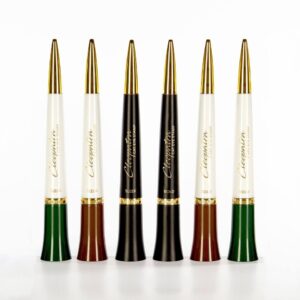 BN: Are there any new launches in the works?
LF: We currently have four SKUs and are getting ready to launch four more in the coming weeks. There will be more exciting products in the pipeline due for launch in 2021. I can't tell you more about them because the patents are still in process, but, I will tell you this: we are very excited about next year, and are sure to turn heads with what we have in store for the beauty world.
BN: What has been your biggest achievement? 
LF: I feel that my biggest achievement so far has been becoming one of a handful of US based beauty brands to become Halal Certified. It was a long grueling process, as the audit requires careful inspection of ingredients down to the catalysts, in detail. Ensuring that all the ingredients we use are wholesome and follow strict guidelines. It feels really good to be able to provide much needed products to my Muslim community. At the same time, those same Halal products target the conscientious consumer, Muslim or otherwise.
BN: Who is funding the brand? How much is the investment?
LF: I have two investors, they're a sweet married couple and a family friend. The investment is enough to make sure we succeed with our mission, until Lyda Beauty is in full throttle revenue-wise. We are privately owned by me and my husband. We split it down the middle 50/50 so – as a couple – we own 100 percent of it.
BN: What advice do you have for someone starting a brand?
LF: The first thing I would tell anyone wanting to start a brand is make sure you get a good quality team and create a roadmap of some sort of business plan. Then, be willing to try new things, stay creative and to be okay with being uncomfortable. If you still have more than five friends after two years of starting your venture, you aren't spending enough time working on your business. Lastly, mistakes are inevitable but it's how you deal with them and how fast you learn from them that can make the difference between success and failure, so put those blinders on, focus, and go, go, go!