"I didn't realize that America wanted foot care so much," said Chris Cabrera, Air Force veteran, certified aromatherapist and Founder of hand and foot care line, Naturally London. The brand was recently featured on Good Morning America, throwing it into a spotlight she is excitedly embracing. "I haven't been able to sit down and soak it all in, because it's just been move, move, move since the show happened, but it's amazing because people are now more aware of our brand and incredibly supportive." Here, Chris spoke to CEW Beauty News about her business which has grown three times since last year; how she has been impacted by the Black Lives Matter Movement; and advice for entrepreneurs.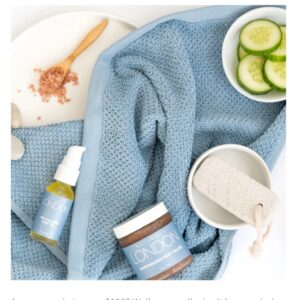 Beauty News: What is your brand's unique proposition?
Chris Cabrera: Naturally London is a botanical-based foot care and hand care product line made with certified organic ingredients and is designed to help women (and men) maintain a daily self-care regimen. Our products are all natural and one of our biggest differentiators is that unlike traditional foot care products, we stay away from the usual ingredients of tea tree and peppermint that make you smell like a medicine cabinet and use indulgent scent profiles. We don't use any water in the products, which allows them to have a substantial shelf life; however we do recommend consumers use our product within six to 12 months to receive the most benefits. Similar to all natural products, actives begin to degrade when exposed to oxygen.
BN: Who is your target audience?
CC: When I think about the brand's users, I think about myself – a busy mom who wants multipurpose products that are high quality, but still conscientious. Our users are people who are willing to invest in self-care and see the value and benefits for their entire body by taking care of their feet. They are not just concerned about just having pretty, painted toenails (although there's nothing wrong with that), but they are also interested in doing certain rituals that allow for their overall self to feel better.
BN: How has the brand been affected by COVID-19?
CC: Our sales have grown and I feel torn because any type of success during a time when there's devastation puts you in a weird position because you want to celebrate your success, but at the same time, you are compassionate about others who are going through tough times. I never thought that a pandemic would make Naturally London a commodity in people's lives, but because salons have been closed, and even now as they reopen, more and more women are gravitating toward taking care of themselves at home.
BN: How do you raise brand awareness?
CC: I utilize social media frequently. For example, we recently hosted an Instagram Live with a reflexologist from the Reflexology Experience. When we post on our feed, we try to use humor, because we find that when posts are too informative people don't really engage, but when we make them laugh, it does better. We do partner with influencers through gifting, but we don't pay for any of their reviews or promotions. Also, we started a brand ambassador program this year and we're getting some great feedback, content and interaction with our "London Girls," which has been exciting, so we're going to continue to utilize word-of-mouth marketing avenues.
BN: How have you been impacted by the Black Lives Matter movement?
CC: It's interesting how you can always be there but people don't see you. Now, because of the Black Lives Matter movement, I've gained followers, sales and partnerships as people are making more of an effort to diversify. It's bittersweet because it's great that they are seeing us finally, but it took something so horrific to bring the momentum to the brand.
BN: How many employees do you have?
CC: Right now, we have two full-time staff and up to six seasonal helpers. We try to mainly hire veterans or spouses of military because I'm a veteran and that's important to me.
BN: What has been your biggest challenges?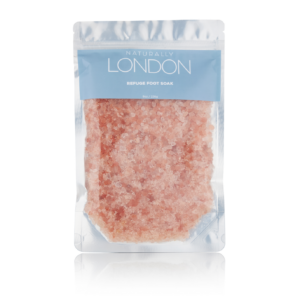 CC: I am a seeker of knowledge and it's been hard to find guidance and mentorship. I try to mentor others, but I can only mentor so much since I'm still trying to get somewhere. I'm assuming now that will change as more resources are coming forward to support Black entrepreneurs.
Getting retailers to notice the brand has also been a challenge. The first people who gave me my start in retail were Black women-owned retailers, such as BLK + GRN. It was disheartening and discouraging but that was my unfortunate reality. However, within the last few weeks we've have had several accounts approach us so I know in 2020 we will be able to expand our portfolio and have a very diverse mix of clientele and that's exciting.
BN: What has been your biggest achievement?
CC: All of my products are formulated by me. To ensure the products are effective, I've worked tirelessly to get myself educated and obtain the necessary certifications.
BN: What advice do you have for entrepreneurs?
CC: Try. It doesn't matter how much you feel you can't do it because I am a Black woman, who is self-funded, with no business experience, no scientific degrees in formulation and I've managed to make a product that makes a difference in the lives of those who use it. Keep going no matter what obstacles you come across because mistakes will happen. It's not about not making a mistake, it's about picking yourself up, brushing off and moving forward.