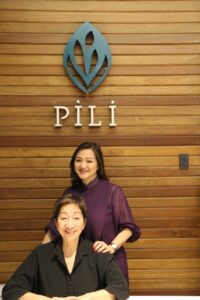 Debuting on HSN in February 2021 is Pili Ani, a natural, Philippines-based beauty brand that has revamped its marketing, sales and product assortment for a U.S. relaunch. Female-led and family-owned, the brand was founded by Rosalina Tan, a pioneer in organic farming, to help bring farmers in the Philippines' Bicol region additional income. Rosalina runs the brand with her daughter, Mary Jane Ong.
The relaunch includes new skin care products, such as a detoxifying, nourishing Deep Detox Volcanic Exfoliating Mask, which uses powerful Pili and Elemi oils, Amazonian clay and volcanic ash from the Mayon volcano.
In addition, Pili Ani is raising emergency holiday funding for the Philippines, which was recently hit with two typhoons, Goli and Ulysses. To that end, Pili Ani is donating 10 percent of its holiday Essential Oil Kit sales in December to rebuilding efforts.
Lastly, the brand has created the Pili Ani Literacy Program to provide financial assistance to economically challenged students, as well as Save our Soil Foundation to shift to organic practices.
Here, we caught up with Pili Ani CEO, Mary Jane Ong, to find out more about what differentiates this indie brand, how it's funded and advice to entrepreneurs starting a brand from the ground up.
CEW Beauty News: Describe the brand's point of difference.
Mary Jane Ong: This is the first and only skin care holistic and wellness product line that is  made from two precious oils that have different functions from one tree source. It is a resilient tree based in the southernmost part of the Philippines called the pili tree. With this brand, our founder Mrs. Rosalina Tan was able to create a new livelihood for the local pili farmers, making this a company built not for profit, but for the welfare and the improvement of the lives of the farmers and the community .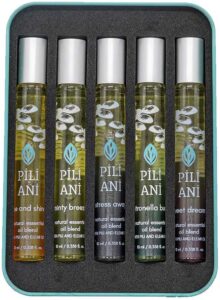 BN: Talk about the brand's aesthetic.
MJO: Our logo symbolizes the pili fruit shape and the seedling inner design represents a symbol of growth and new life. We always include the pili fruit in our formulas, which is the base ingredient of the business. This prioritizes the pili trees and the farmers who nurture and grow the trees.
BN: Who is your target audience?
MJO: Women in their early 30s to late 40s. Our target customer cares about the ingredients and what they purchase. They go beyond what's popular and seek out the best products that are unique, natural and ethically sourced.
BN: How are you raising awareness?
MJO: Due to the pandemic, our brand has focused its efforts on digital marketing and our online presence. We are raising awareness on our social media channels, websites and other online platforms. We hope that the online community will be able to learn more about our brand and the good we hope to do through it.
BN: What kind of special considerations did you take into account when developing the line?
MJO: Aside from making sure that we pay a fair market value price, we also ensure that our farmers are taking care of the trees from which they harvest. We make sure our ingredients are sourced naturally and that it satisfies a need. All our products are clinically tested for the claims we make and have to be at par or better than other brands before we launch them in the market. We aim to be the go-to natural alternative for skin care and holistic wellness needs. Additionally, we work with Save Our Soil Foundation to encourage farmers to shift to organic practices with providing scholarships for their families.
BN: Who is funding the brand?
MJO: We have been fortunate enough to have other businesses and have been funding all development, research and testing from our other subsidiary companies, but our aim is to make our business self-supporting by 2021.
BN: How has your business been impacted by current events?
MJO: This has been very bad especially coming from a developing country. We had planned to relaunch in 2020 and was just beginning our roll-out when the pandemic struck. We did not have any sales for six months and had to cut down on sales staff, but we made sure that our farmers are still taken care of by continuously buying their harvest as this is their main means of income.
On the brighter side, we were able to take this time to regroup and focus on what's important, and that's what our brand is really all about. We got to think about how we want our company to grow and how to prepare to properly launch in 2021 .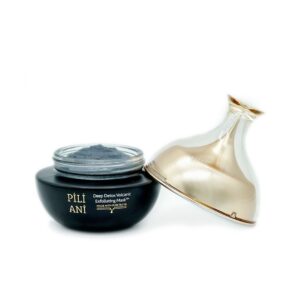 BN: What has been your biggest challenge when launching the brand?
MJO: I grew up in a company that deals mostly in brokering, distributing and negotiating. Launching a new brand, at the same time having to deal with manufacturing, production and brand building is a new ball game for me. I had to build a new team that is like-minded in terms of work ethic and goals.
Another challenge is when you find the right team, your next obstacle is figuring how to make them work cohesively, especially across borders since our headquarters is in the Philippines.
BN: What advice do you have for someone starting a brand?
MJO: Have a long-term plan and a good team you know you can work with as this can never be done alone. You must pool together like-minded people and let them help you find the path to succeed.  When you want something correctly communicated don't write or text, call and talk to someone personally. It's always important to have that personal connection and communication with one another.