Amy Liu, founder and CEO of Tower 28 Beauty, wants it known #ItsOkayToBeSensitive. Eye-catching in its presentation and modern in its sensibilities, this California-based brand has garnered an Instagram following of 15K+, and buzz is mounting. Debuting with four SKUs predominately in the color category, the line was conceived entirely with sensitive skin in mind. Formulated to comply with the National Eczema Association standards, Tower 28 strives to combine fun and care-free with clean and effective. In its first year, the brand – which is privately funded – has already secured retail partnerships with Credo and Sephora.
CEW Beauty News recently spoke to Amy, an industry veteran with stints at Smashbox, Josie Maran and Kate Somerville under her belt, about why she started the brand and what we can expect to see next.
BN: Why debut Tower 28 Beauty now?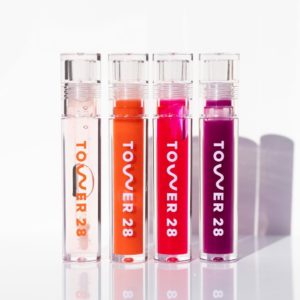 AL: I worked in the beauty space for many years and saw a clear need in the market based on my own experience. As someone with sensitive, problematic skin, I couldn't find products that were catered to my skin type and also clean. I have a long history of eczema flare-ups and have tried every medicine, product and diet under the sun – all to no avail. It was incredibly hard for me to have skin I can't rely on, especially when I was meeting with buyers to sell-in the latest and greatest skin perfecting potions. I also couldn't test out many beauty products myself, which is one of the fun perks of the job.
I knew the timing was right when I realized I wasn't the only one who wanted clean beauty for sensitive skin. I read a statistic that over 50% of people today have sensitive skin, and that number is only going up as a result of environmental aggressors like the sun and pollution, not to mention food allergies. Plus, consumers today are savvier than ever and understand that what goes on your body, goes in your bloodstream. I wanted to make clean beauty more visually appealing vs. medicinal/clinical, and overall more accessible and Instagram-friendly.
BN: What do you think elevates your brand in a market that's becoming increasingly populated with clean beauty brands?
AL: While there are a lot of clean beauty brands out there, again many of them are not formulated for sensitive skin. Many clean products contain essential oils and plant botanicals which we don't use. Our products are non-toxic, non-irritating, clinically-proven and dermatologist-tested. We abide by the National Eczema Association seal of approval when formulating our products, not to mention Credo Beauty's blacklist. Plus, all products are vegan, cruelty-free and gluten-free.
I also wanted to make a clean brand that was fun, approachable, and with minimal-chic packaging. Plus all the products are $30, making it affordable in the clean beauty space.
BN: Are your products designed with a particular customer in mind?
AL: These products are truly designed for all ages and skin types – not just sensitive skin. We are seeing consumers from all age ranges purchase the products, which is amazing.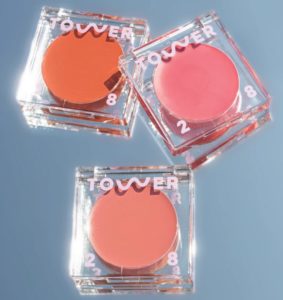 BN: You've managed to grow your retail presence quite quickly within the first year. Do you have a brick-and-mortar strategy, or do you see Tower 28 primarily as a digital-first brand?
AL: Brick and mortar retail today is more important than ever, especially since one of our goals is to make clean beauty accessible. Retail offers us just that opportunity.
Credo was our first stop because they are truly the gold standard for clean beauty, so for us it was like a seal of approval. Sephora.com seemed like a natural next step since they are true brand builders and have so much credibility in the mind of the consumer. Plus, they are making a huge splash in clean beauty with their Clean Beauty seal progress. Next up, we'll be launching at Revolve.com which offers us the opportunity to be international. As a company born on Instagram, our audience is truly everywhere so it's really important to us that we can service international demand.
Our own D2C is also key, with a focus is on building relationships and community with the customer. We want to utilize storytelling and education through content, and conversion through product trial. Instagram and other digital platforms also allow us to speak to the customer directly and receive feedback much faster.
BN: What has been your experience utilizing micro-influencers for marketing?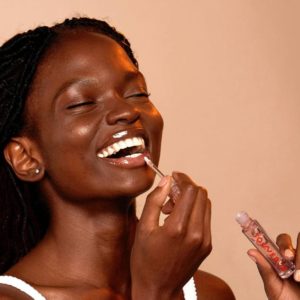 AL: We've had such a great experience with utilizing micro-influencers because we really wanted to find an authentic audience and build relationships. We've become lucky that the influencers we work with genuinely love the product and spreading the word, so we haven't had any paid collaborations just yet.
We've also aligned with industry leaders like MUA Jamie Greenberg and Beverly Hills Plastic Surgeon, Dr. Kelly Killeen who genuinely love and advocate for the products and help us establish credibility.
BN: What's next on the horizon?
AL: Overall, our goal is to make Tower 28 the fun, accessible, clean beauty choice – designed for sensitive skin, made for all.  The plan is basically more.  More content, deeper retail relationships, new products that fit our brand promise, and serve a real need gap in the marketplace.