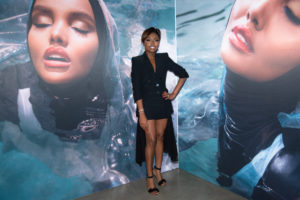 Towards the tail end of the official launch party for cosmetics brand Uoma Beauty, founder Sharon Chuter was up on the stage at Neuehouse in Hollywood, pumping her fist in the air and repeatedly exhorting her guests to 'rise up'.
That fight-back sensibility is at the heart of Uoma – pronounced 'oma' and a word which means 'beautiful' in a Nigerian dialect – and which Sharon founded as a way to to celebrate female diversity.
"I am a woman of color," Sharon told CEW Beauty News before the party, which was attended by actress Jaime Chung and Victoria's Secret model Jasmine Tookes. "I've worked in the beauty industry for years, and I thought 'if I can't wear these products, and my mother and sister can't use them, why am I here?' Beauty has not been inclusive."
So Nigerian-born Sharon – who most recently was Head of Operations for LVMH's Benefit brand – founded her own offering, designed for women of every color, with 51 shades of foundation, and numerous options for eyes and lips.
"I got so frustrated with the industry," she said. "For me, beauty represents more than a superficial lipstick. It has to be meaningful to people and make an impact. The beauty industry has refused to evolve and has continued to be monolithic, offering a narrow definition of what's beautiful."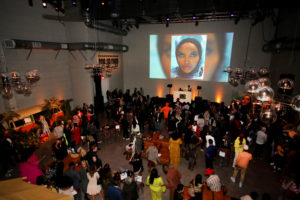 At the splashy evening party, which included a DJ, live music, a lavish dinner spread and signature cocktails, guests clustered in a back room clamoring to try on Say What?! Foundations and Badass Icon matte lipsticks. In total, Uoma offers 108 skus, which Sharon agrees is an expansive offering for a new brand, but that it was important for her to not leave any particular skin color out. She said the foundations were tested on 300 women of every conceivable skin tone.
"Having 51 shades of foundation is great, but we wanted to go beyond that," she said. "Different skin tones have different needs. A woman with very pale skin will experience hypersensitivity, yet a woman with darker skin won't know what that means. So the foundations are formulated differently depending on who they are made for."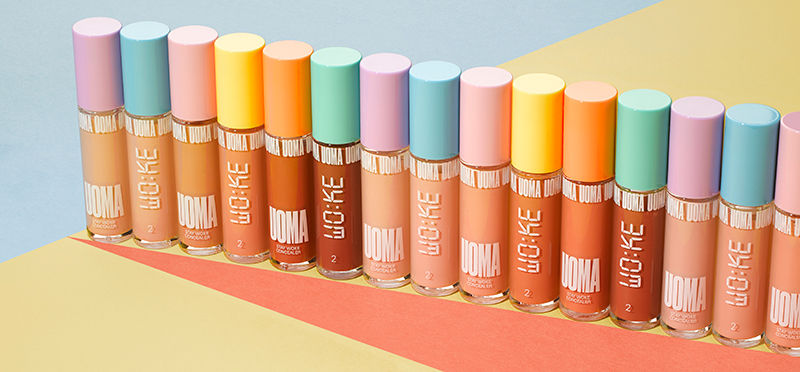 The brand, which will be headquartered out of Los Angeles, are available on Uoma's e-commerce site and on ulta.com. Beginning May 5 the line will be offered in approximately 200 Ulta doors around the country. Sharon said each brick-and-mortar location will carry every shade.
"That was a non-negotiable," she said.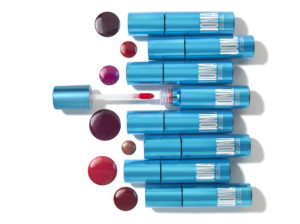 In creating the offering, Sharon said she was hoping to blaze a trail for other brands, and have execs think differently about women, which she said would start with their own skin color.
"The systemic problem is that there is not much diversity [of women] within beauty companies," she said. "You can't fix a problem you don't even understand. Because if you bundle us minorities together, we're the majority. I want to empower people to find their voice."
Uoma prices range from $18 for eyeliners to $44 for eyeshadow palettes.