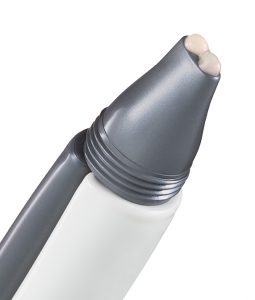 RéVive Skincare is gearing up for one of its biggest launches of the summer – Clarté Vitamin C Brightening Serum ($325), a dual chambered daily treatment powered by a combination of pure 15 percent L-ascorbic acid and a moisture-rich serum featuring hyaluronic acid and the brand's signature Bio-Renewal Protein. The two formulas are isolated to preserve maximum freshness and integrity and when dispensed, are designed to reduce discoloration, fine lines and wrinkles.
"We have every confidence that Clarté Vitamin C Brightening Serum will quickly become one of our best-selling products, and we have planned a support program that is by far our most robust campaign in years," said Elana Drell Szyfer, Chief Executive Officer, RéVive. "Getting the product in as many hands (and on as many faces) as possible is a top priority. The campaign elements focus on driving awareness with both existing and new audiences as well as encouraging multiple forms of product trial."
Saks Fifth Avenue will serve as the product's exclusive U.S. distribution partner this month, followed by all other domestic and international distribution, including Reviveskincare.com in June. To raise awareness, Saks and RéVive are partnering on email campaigns, digital advertising and social media. Additionally, Dr. Gregory Bays Brown, RéVive's founder, will host a virtual masterclass on Saks newly launched virtual shopping events platform, Saks Live, which allows for in-platform shopping during the live streamed event. In addition, RéVive and Saks will be gifting Clarté Vitamin C Brightening Serum to Saks Social Club members, a group of Saks Brand Ambassadors. Various sampling vehicles will support the product's introduction via in-store and on-line sampling.
Outside of Saks, RéVive brand ambassadors, influencers, dermatologists and make-up artists in the U.S. and the U.K. will be gifted the product and invited to attend virtual events with Dr. Brown. Other marketing plans include the brand's first product subscription partnership with Rachel Zoe's Curateur, where subscription members will be offered a limited opportunity to receive a preview of Clarté via the e-commerce site. Additionally, the launch will be featured in Harper's Bazaar via the Beauty Test Drive program on ShopBazaar.com. This will include an editorial feature detailing the experience of using the product for four weeks, which will be featured via on-site content, email, and social media.
The brand is also hoping to find success with a consumer-centered approach which will include knowledge resources and driving conversations around the product's attributes.
"While vitamin C is a well-known ingredient, the uniqueness of our approach to both formula and packaging requires education," said Elana. "Several videos both of product and application will support the launch on ReViveskincare.com and across our retailer's e-commerce sites, as well as in social media. We are also taking this opportunity to begin including ingredient specific content across our social media platforms."
Related story: Meet the CEW Beauty Creators Ambassador: Elana Drell-Szyfer on the Power of Peer Recognition