When stores started closing in the wake of COVID-19, Sonia Summers pivoted into action. The CEO and founder of Beauty Barrage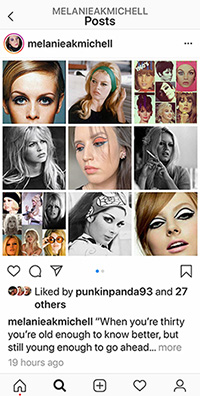 quickly adjusted her focus from demo to digital, redirecting the talents of her team of beauty experts towards social media skills like livestreams, virtual consultations, tutorials, masterclasses and stories.
"If we were no longer allowed in stores, we had to simply redistribute our focus so that we could still provide support to our brands," says Sonia. While dot-com made up some sales for brands, online couldn't duplicate the one-on-one in-store experience. "It was a perfect storm scenario: I was able to keep everyone on the payroll even though the stores were closed, because my field team already possessed the digital expertise to promote via social networks," Sonia adds.
By design, Beauty Barrage's extensive training includes both demonstrative and social selling. "We're not singularly-focused on going into stores; what separates Beauty Barrage from anyone else is that we're a blend of IRL [in real life] and URL, so it was an organic pivot and part of our strategy from the beginning," says Sonia. The field team is a blend of nano and micro-influencers, who have built up followings of anywhere from 500 to 144,000 followers. More importantly, they also have a very high level of engagement, Sonia explains.
Beauty Barrage's experts adroitly use smartphones for clienteling, but also they generally communicate with brands and customers, posting photos of in-store displays or alerting shoppers of new in-store promotions.
Sonia decided to amplify these experts' voices. "They wanted to work," she says of her team. "They wanted to feel useful and impart their knowledge. This unique retail landscape allowed them to step up what they were doing in new ways."
She reached out to brand partners, offering her associates' expertise. Brands praised the content that was created and included everything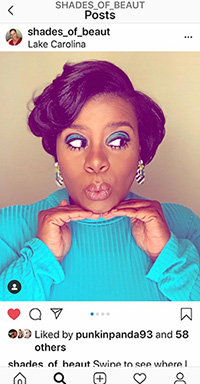 from movie-themed, how-to makeovers to a highly-viewed makeup brush challenge. There was even a Frida Kahlo tutorial and discount codes were shared during the postings. Participating beauty brands to-date have included Nudestix; L'Occitane; Love, Beauty and Planet; SkinCeuticals; Proactiv; Perricone MD and Dermablend. Beauty companies gained user generated content as well as incremental sales following exposure from Beauty Barrage's postings, Sonia says.
A recent masterclass, one of the most powerful vehicles, hosted by Beauty Barrage's Senior Manager of Learning and Development, Elaine Barnett, and Nudestix creator, Taylor Frankel, resulted in a boost for the brand. The timely topic was eye makeup techniques while wearing face masks. Nudestix already knew the power of Beauty Barrage, having engaged the company back in 2019 to assist with its explosive growth, now spanning to more than 500 stores.
Even during the crisis, Beauty Barrage has continued to sign contracts with a record number of brands and retailers alike. "The combination of IRL and URL will remain a key strategy and continue to expand, even as doors reopen, making brands more profitable while also growing their digital footprint. A true omni-channel strategy isrequired to be successful in-store and solidify the customer relationship," Sonia concludes.
For more information on teaming up with Beauty Barrage, contact Sonia Summers at [email protected]