Gear Up for the Color Boom
Consumers are ready to restock their cosmetics bags. Is your brand ready?
The rollout of vaccines is a game changer for the color cosmetics industry. There is pent up demand as people return to social events, offices and schools.
A Wells Fargo poll found that makeup tops the list as the first post-pandemic purchase of the 1,000 consumers participating in the survey. Forty percent indicated they would seek a pick-me-up purchase of new color cosmetics—outpacing "going out apparel," which came in at 37%.
Let the revenge beauty shopping begin.
Those who hunkered down and focused on self-care and skin care regimens, are ready to enhance their healthy, refreshed complexions with beautiful lipsticks, foundations, bronzers, brow products and eyeshadow.
The time is now to renew a product development push to fill the pipeline that will meet consumer demand as we emerge from behind the mask.
Dovetailing with the quest for new is amplified demand for clean formulas and sustainable packaging. The wellness revolution motivates people to take better care of their bodies as well as the planet. They read labels, research ingredients and vote with their dollars for responsible brands.
A recent survey from Bazaarvoice revealed that 68% of those queried "strongly agree" or "agree" they try to buy more sustainable and eco-friendly brands.
Safety is also top-of-mind with consumers seeking touchless components and antimicrobial delivery systems.
FusionPKG: Ready to Deliver Fast, Clean and Sustainable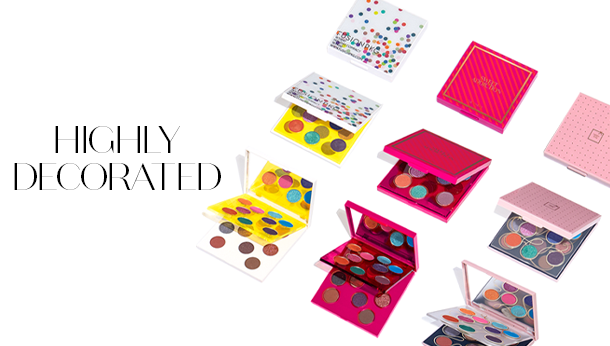 "Beauty changes fast, so do we," says Sarah Heath, Vice President of Marketing at FusionPKG, a total solutions provider in skin care and color cosmetics with integrated turnkey solutions as well as custom product and packaging capabilities.
Already associated with best-in-class skin care packages and formulas, FusionPKG is equally adept in color. Fortified by AptarGroup Inc.'s. 2020 acquisition of FusionPKG, the company expanded its already extensive global manufacturing capabilities with the addition of two innovative color facilities. One in France specializes in luxury, custom lipstick casings. The other in China is renowned for complex decoration capabilities, aluminum components and complete color packaging solutions.
FusionPKG's roster ranges from legendary brands such as Estée Lauder and Rodan + Fields, to emerging powers including Huda Beauty, Haus Laboratories, Paula's Choice and Rare Beauty.
The company has all beauty needs covered from innovative packaging to turnkey solutions.
In an effort to promote a circular economy, FusionPKG is committed to responsibility, transparency and a transition to more sustainable materials, processes and packages. That encompasses post-consumer recycled and bio-based options, packages that are recyclable (within effective plastic recycling streams), alternative materials, such as glass or Forest Stewardship Council-certified paper and refillable products.

Questions & Answers with Sarah Heath, FusionPKG Vice President of Marketing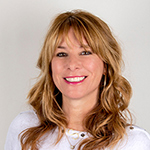 CEW: What distinguishes FusionPKG?
Sarah Heath: Many brands with calendars disrupted from COVID-19 are trying to play catch up. We can help no matter what the needs are.
What sets us apart from the competition is we have options of stock items that can be customized to bring to market quickly. Or, we have incredible in-house designers, engineers, project managers and a multitude of resources to create fully custom solutions. You can be as hands on as you desire or let us manage every detail.
If you have a lean product development team and don't have the bandwidth, we provide everything you need from marketing and trend information to testing to project management. We are an extension of the brand.
Every formula we sell now is clean and our packaging solutions offer countless sustainable options in both skin care and color.
As part of Aptar, we have access to their state-of-the art factories and innovation combined with our own labs to bring innovation and cost efficiency. We can take products to new levels.
CEW: Why should brands turn to you for color as well as skin care?
S.H.: We have historically been sought out for our skin care—we have mastered airless technology—but we have just as many capabilities in color. We see a return to makeup, and we can help those who pulled back on color to support the sales surge in skin care who are now ready to put the gas back on in color. We have a pipeline of innovation in packaging and formula, including a huge array of sustainable options in all categories.
For more information contact: [email protected] or visit fusionpkg.com.