On Tuesday evening bareMinerals held an immersive brand event, Virtual Villa, featuring bareMinerals' Clean Beauty Ambassador, Hailey Bieber; Global Makeup Ambassador, Denika Bedrossian; Global Dermatology Ambassador, Dr. Joyce Park, and Global Brand President, Jill Scalamandre. The group talked to influencers, editors and consumers on everything from new products to their Power of Good Fund to sustainability efforts. Here, CEW Beauty News caught up with Jill to hear the latest.
BN: What are some innovative ways the brand has pivoted over the past year?
JS: During COVID, we've all had to pivot to a more digital presence to help consumers experience our products without the in-store experience. That was through direct virtual conversations, such as live chat one-on-one with the consumer, Livestreaming virtual events to the consumer with one of our artists, or through Hailey herself. And then, we had virtual try-ons to help her select shades.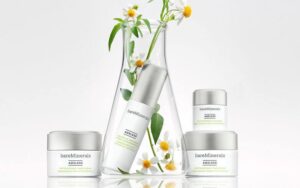 On Tuesday evening we held an event where announced we are joining forces with Room to Read and Girls Who Code, two non-profits who share our goal to educate, elevate and empower women and girls worldwide.
Room to Read helps children in low income communities develop literacy skills, and it supports girls to succeed in school and negotiate key life decisions. With our support, they aim to reach 40 million children across the globe.
Girls who Code is working to close the gender gap in technology by inspiring, educating and equipping young women in the computing skills they need to achieve their full potential. Looking ahead to the next five years, our goal is to expand internationally. We hope to exceed $5 million in total donations globally.
Another topic we care deeply about is doing good for our planet. First and foremost, we're committed to putting less plastic and waste into the world. Our recycling program is one of the ways we're doing that. You might already know that many products, not just beauty products, don't actually get into the recycling stream. This is a big problem, and we want to be part of the solution. And that's how our Give Back, Get Back Program was born. This is where we encourage everyone to bring their empty products from any brand to our boutiques for recycling, and they'll earn rewards.
We also as talked new products, such as our new vegan Original Liquid Mineral Foundation and Concealer. And, we introduced our Ageless Phyto-Retinol Collection, comprised of four items that are formulated as clean and vegan, which serves as a plant-based alternative as effective as retinol. There's a Face Cream ($62), an Eye Cream ($46), a Neck Cream ($52) and a Night Concentrate ($62).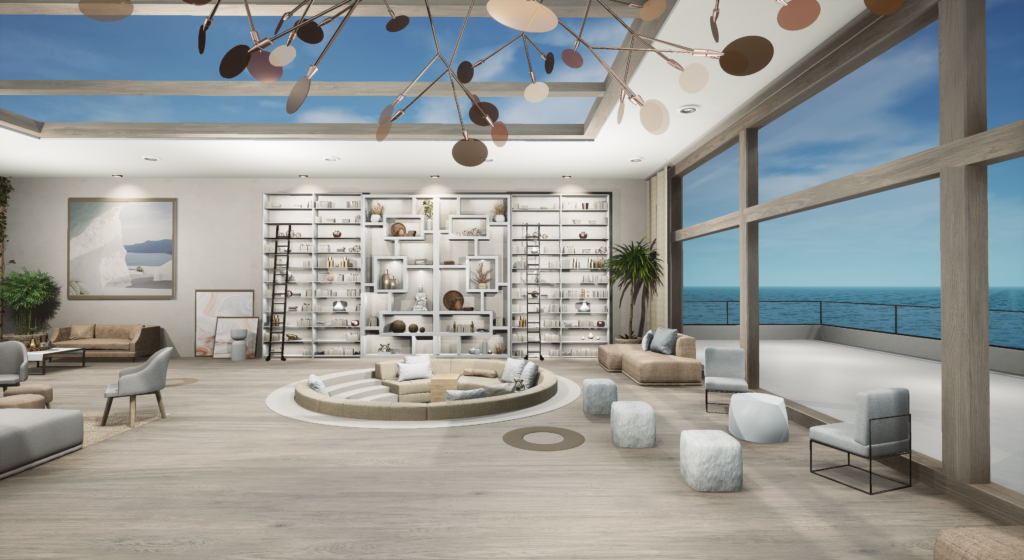 BN: How has the pandemic impacted clean beauty as a category?
JS: The pandemic has certainly proved tumultuous for beauty, especially makeup. But what I see are some trends that are accelerating that were already happening pre-COVID. For example, the clean segment. It was a movement before, but the pandemic is increasing the demand.
BareMinerals has been a clean brand for 25 years, and we are also a conscious brand due to our cruelty-free, recycling initiatives, which has seen us recycle 52,000 pounds of plastic beauty componentry since April 2018. Also, our Power of Good Fund has donated $1.4 million to help young women in education, mentorship, and entrepreneurialism. Consumers today are demanding that brands align with their values. It's not just about products anymore. BareMinerals feels good because we are clean, cruelty-free, healthy for skin, and we are helping the community, as well as the planet.
BN: How has social media helped the brand connect to consumers over the past year?
JS: Social platforms have been an essential tool during COVID. It was used to have direct conversations with the consumer; it was also used as a destination to help her through these anxious times. For example, we hosted several topics that included dealing with maskne, how to wear foundation without getting it one's mask and how to wear eye makeup with a mask.
On social we ensured our assets were right on our brand.com and retailer.com sites; we launched virtual try-on with Pinterest, and launched IG checkout with exclusive offerings to the social community. In turn, we saw social revenue growth on our brand.com and 48 percent growth across our retailer.com business in 2020.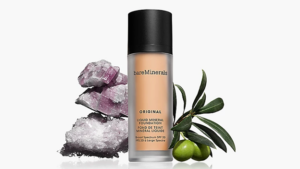 BN: Talk about the new Original Liquid Foundation and the need for these types of products.
JS: Over the past year makeup suffered the most because women have been home and are simply wearing less makeup. However, we are seeing that women are using foundation to even out their skin during Zoom meetings/calls. Our clean, vegan foundation is light-to-medium coverage, and is formulated to help refine bare skin texture and minimize pores, and only contains 19 ingredients…half of the top leading foundations. We believe that less is more and that you don't need to put heavy makeup with tons of ingredients.