Joban Beauty is the newest player in deodorant—with a category-changing beauty twist.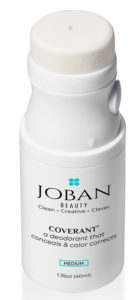 Launching today is Coverant, the industry's first non-toxic deodorant and full-coverage concealer. The patent-pending product is designed for multicultural women who tend to suffer from what the founders refer to as "dark underarm syndrome" which can make women feel very self conscious, of all things, their underarms.
Available in three shades (light, medium, and dark) Coverant is formulated to suit any skin tone and is transfer-resistant, water-resistant and sweatproof. It's also vegan, and is made without aluminum or parabens and features a natural fragrance.
"It's an unfortunate phenomenon that happens to women whose skin is generally darker. Little dark hairs try to peek out of cleanly shaven follicles" causing a dirty looking or discolored armpit, said Sati Bains, who founded the company with her sister, Sharan Bains.
Coverant targets a range of underarm discoloration issues, from dark spots to large pores to darkening. "Multicultural or women with darker hair are more likely to have this problem," explained Sati. The product can also also help women who suffer from acanthosis nigricans — a skin condition that causes dark discoloration in body folds and creases, typically affecting armpits.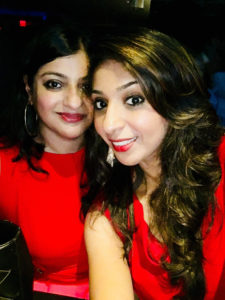 The duo was inspired to create this deodorant when they searched, to no avail, for a solution for their discolored underarms. After much Googling, they found many women who were complaining about the same issue. And while they came upon many long-term solutions to help alleviate the problem, there was no short-term fix. It was then they had the idea for Coverant.
This is the Bains sisters' first foray into the beauty industry — both come from a quality assurance background. They posit that creating a beauty product wasn't such a departure from their former gigs. The duo have a passion for testing, and that's what quality assurance is all about.
Creating a clean product was especially important to the duo. Sharan's son, Taran, is diagnosed with non-verbal autism, which she and her sister said has influenced them to be more thoughtful as consumers, reviewing ingredients and avoiding unnecessary and potentially harmful chemicals. Moreover, chemicals in strong deodorants and makeup, or repeated shaving, often exacerbate the discoloration and darkening of underarms.
Coverant is available for purchase on jobanbeauty.com for $26. For a limited time, Joban Beauty is offering Coverant for 30% off.