As consumer demand for hand hygiene products soar amid the coronavirus pandemic, Julep decreased production on non-essential skin care and makeup products, and launched an antibacterial hand sanitizer with limited release at essential retailers across the country. Now, the product has been added as a permanent fixture in the brand's offerings and will join an upcoming five-piece assortment of cleansing essentials designed with skin care benefits due out in September.
"We are calling the collection Protection Mode, because the mode we're all living in now, as our concerns have shifted to protecting ourselves in a way they weren't before and we wanted to acknowledge that," explained Joey Shammah, Owner of AS Beauty (AS Beauty acquired Julep in early 2019 from bankrupt Glansaol). "It was an initiative based on customer demand and the current cultural climate."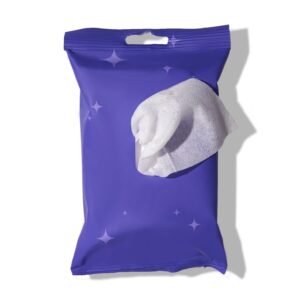 Protection Mode will include the original Antibacterial Sanitizing Spray, a liquid-based, lavender-scented spray that contains 75 percent as well as a combination of golden herb root extract, yellow sophora root extract and licorice root extract that aims to balance and moisturize skin; Textured Antibacterial Sanitizing Wipes with 70 percent ethyl alcohol; Antibacterial Hand Sanitizer with Aloe Vera, a gel-based sanitizer that contains 72 percent ethyl alcohol and is infused with aloe vera and plant-based glycerin designed to protect and soothe hands; Antibacterial Sanitizing Hand Lotion, a lemongrass-scented 2-in-1 product that contains benzalkonium chloride at .15 percent instead of alcohol; and, Naturally Antibacterial Hand Cream, a buttery lotion developed to protect, nourish and moisturize hands with coconut oil, shea butter and argan oil. Prices range from $5 to $10.
"While there are heritage brands that offer the clinical version of these products, we felt Julep's unique brand positioning and our use of naturally effective ingredients could offer customers elevated versions of these items and serve the customers' needs in a way no one else could," said Joey.
This assortment was developed keeping all customers' sanitizing needs in mind as well as their values of paraben free, cruelty free and vegan. He explained, "We're offering a hand sanitizing lotion because typical sanitizers can be drying to your skin so the lotion formula offers the benefits of sanitizing ingredients without the harshness and you benefit from moisture provided by the cream. Additionally, customers need their sanitizing products to be convenient and easily available to them no matter what situation they're in. Our wipes and spray are also great for surfaces in addition to hands – you can use them on your cell phone, a countertop or seat."
Overall, the brand has shifted its marketing messaging, recognizing that customers are home, focused on self-care and skin care, and less on makeup looks. While he declined to provide specific sales projections, Joey noted, "Sales will be projected similarly to any new collection launch, if we believe in it enough to create it – like we do with the Protection Mode collection – we invest in it."