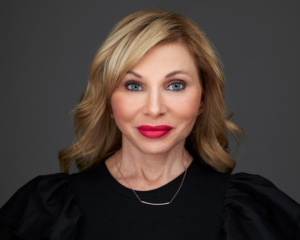 Kevin.Murphy USA Inc. has named Lisa Marx President of its North American Business Unit, as well as a member of the Kevin.Murphy Executive Committee, effective immediately. Most recently, Lisa served as the company's Executive Vice President of North America.
Lisa joined Kevin.Murphy in July 2012 and has been instrumental in the growth and success of the brand to date. As Executive Vice President, which she took on in 2019, Lisa led the brand's regional team in sales, business development, education, and marketing, and supported its North American distributors to ensure the strategic growth, focus, and success of the channel.
As President, Lisa will oversee the execution of the North America strategic plan, leading the full regional organization and business operations. Reporting to Global CEO Laurent Misischi, Lisa will also assume a supervisor role in top-level management, overseeing the financial health and management of the organization. Lisa is also now a member of the Global Executive Leadership team at Kevin.Murphy, which oversees planning, implementing, and communicating global key initiatives across brand business strategies.
Prior to her role as Executive Vice President of North America, Lisa served as the company's Director of Business Development.  Prior to joining Kevin.Murphy USA, Lisa worked as a sales consultant and Regional Manager for Salon Services.
"Lisa has been instrumental in our North American growth and the businesses of our North American distribution partners. She leads our business with a fierce passion, entrepreneurial spirit, and innovative mindset. She is a successful team and culture builder and I welcome her continued contribution to the business," said Laurent.