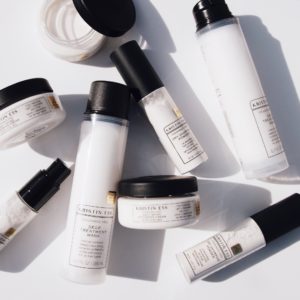 Kristin Ess has expanded her hugely successful luxury hair care line at Target to now include a collection of seven fragrance-free products. Instead of simply reformulating the current products in the Kristin Ess Hair assortment, everything is completely new and comes with a long "free-of" list, including silicones, sulfates, phthalates, parabens and gluten. Kristin introduced the collection to her fans on Instagram saying, "Since the majority of people love fragrance, the super-sensitive crowd often tends to get over-looked at salon/professional level haircare. And even if you find something fragrance free, it's not typically high-performance by professional standards. A couple years ago I called that white space. Today I get to call it my new collection."
The assortment features a variety of formulas designed for cleansing, conditioning, and styling hair. Among the offerings includes Daily Cleansing Shampoo and Shine Enhancing Conditioner ($12 each), both of which boast shine enhancing properties. There's also a Deep Treatment Mask ($14), which is dispersed via an airless pump to prevent water from entering the bottle. Additionally, there are four styling products: Detangling Tonic ($10), Dry Shampoo Powder ($12), Texturizing Paste ($10), and Soft Shine Grooming Cream ($12).
The products debuted on Target.com and in Target stores on December 29.