CEW Beauty News first reported in February that Lady Gaga had trademarked the name Haus Beauty. Now, the first images from Haus Laboratories have surfaced online. For the uninitiated, Haus Laboratories is the name of the company Gaga created for her two perfumes, Fame and Haus of Gaga.
The under-construction website offers consumers an opportunity to sign up for a newsletter, in addition to four photos of Lady Gaga donning makeup, presumably from the new line. The same images are featured on the brand's Instagram feed. In them, Gaga is gloriously free from Photoshop, showcasing her new cos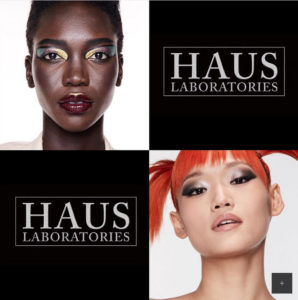 metic wares.
Images show Gaga wearing variations of metallic shadows paired with a range of dramatic liners, paired with neutral lips and vampy nail polish. One photo is theatrical, featuring Gaga adorned with liner painted all the way down her cheeks in a flourish that looks like a moon. Another photo is more typical of a red-carpet makeup look. Though it hasn't been confirmed, sources have said the makeup artist behind these looks is likely Gaga's longtime makeup artist, Sarah Tanno.
There are also two model shots, one wearing a rainbow of metallic hues on her lids paired with deep berry lips topped off with gloss. The second features a bronze-brown-metallic smoky lid effect lined for drama, coordinated with nude glossy lips.
The singer is being praised widely on social media for the un-retouched looks. Per Trendmood's Instagram feed, consumers can expect foundations, eyeliners, shadows, pencils, bronzers, highlighters, cheek colors, brow colors, lip creams, lip tints, lip liners and skin care. There will also be a self tanner, nail polish, hand cream, and "beauty milks." On the Haus Beauty Instagram, @hausbeautynews, it was disclosed that there will be products called Amazing Duo and Ayres Chambray.
With Gaga's millions of Instagram fans and "monster" fans worldwide, there's no doubt this collection will resonate when it officially launches.
View this post on Instagram