Brands are recognizing that men have been underserved in the personal care realm. Over the past few years, men's grooming has stepped into the spotlight—expanding into categories previously relegated almost exclusively to women. The earliest men's grooming startups focused mostly on shaving, but now, more categories from skin care to makeup are emerging in the men's grooming category. And direct-to-consumer channels seem to be working well for men, as they're more likely to shop online for privacy reasons.
One such D2C start-up is Huron, a year-old vegan brand comprised of men's skin care and body products. The collection includes a body wash, face wash, face lotion and an eye stick, boasting multi-benefit ingredients. There are also two kits and subscription offerings. Sold on usehuron.com and on Amazon, prices are an accessible $14 to $16.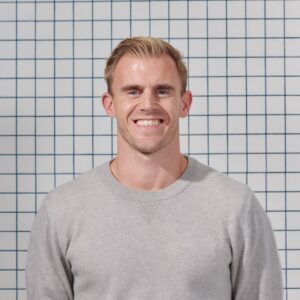 Since the pandemic hit, Huron brand founders, Matt Mullenax and Matt Teri, have strategically pivoted to provide a better overall customer service experience, while helping alleviate shipping frustrations for customers.
Prior to co-founding Huron, Matt Mullenax worked in investment banking and for men's brand Bonobos. He also attended business school at Stanford University. While living in Northern California, he became a fan of prestige skin care, and saw his acne-prone skin respond to it positively, yielding better results than less expensive options. "I just don't know who the consumer is who buys those types of products. The whole purchase journey didn't really jive with me personally," Matt M. said. "So that was the lightbulb moment: to create effective, quality products," he explained. But he wanted to do so at a lower price point. So, he launched a survey to about 1,500 men to understand basic consumer and purchase behavior. He took that data and launched a dummy brand in January 2018. He built a website, product pages, and ran social media campaigns in five, tier-two markets. Over the course of six weeks he saw traction building. He then moved from San Francisco to New York to pursue the business full time.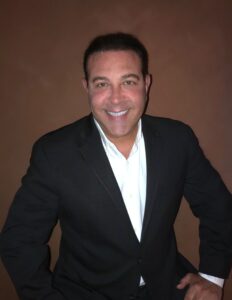 Matt M. met Matt Teri shortly after the move and the two quickly hit it off. Matt T. had cut his teeth at L Limited Brands and The Estée Lauder Cos. in global innovation product development. "The men's category always held a very special place in my heart," Matt T. said. The two spent several years building the brand, a product line, raising capital, and thinking about how they could better communicate skin care and personal care to men. "This was kind of the last domino to fall," Matt T. explained. "Men are buying better clothes and eating better food, but a lot of guys shop for this category on autopilot, so how do we inject intentionality into the purchasing journey?" Matt T. said his understanding of the global male consumer helped build his expertise in the space. He wanted to tap into the consumer who perhaps wasn't being reached by many prestige brands.
Huron officially launched in July and has remained a small team, with only one additional hire.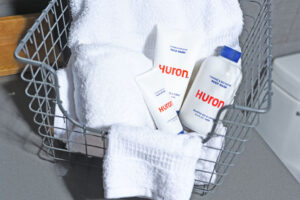 Products include items for shave, body care and skin care. The secret sauce to Huron's success? Matt M. said that the brand's core pillars are relatability, and a distinction from authenticity. Authenticity is easy to find in the current men's milieu, after all.
Another element key to success is ease of sampling. For instance, if a customer's Body Wash is delayed, Huron will include a Face Wash in a subsequent order if it's something they've yet to try. And even though the brand is a just team of three, since early March, Huron's response time to inbound customer service tickets has decreased 50 percent. Meanwhile, the volume of engagement-based tickets has increased, with customers offering positive reviews, feedback, and making inquiries/requests around future product releases.
In addition to the more hands-on approach digitally, the team has hand-delivered 25-plus orders across NYC via Citi Bike to local customers. While some DTC brands have struggled with carriers and delivery times, Huron has diversified its carrier options to try and alleviate any shipping delays. And when delays do happen, they look to make good.
"We had a loyal, early customer who ordered from us and the product was mistakenly sent to a different apartment, right before a holiday weekend," Matt M. said, explaining that he hopped on a Citi Bike to hand-deliver it. "We got to meet face-to-face, which was super cool," he said.