With the vaccine rollout, mask mandates lifted and warming temperatures, brands are preparing for consumers' return to social settings with color cosmetics launches and outdoor skin care needs ranging from SPF to shaving tools to tanning. Additionally, DIY treatments are still trending so brands are continuing to cater to this segment with at-home professional products and tools.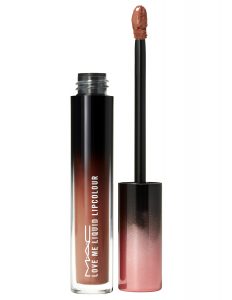 M.A.C Cosmetics Love Me Liquid Lipcolour
Waitlist worthy: M.A.C's latest lip product features a nourishing formula infused with a proprietary TLC Lip Complex that aims to condition and moisturize lips with a blend of argan oil, coconut oil, shea butter, carnauba butter, barley extract and cucumber extract. Moreover, the brand's exclusive ColourCling Technology harnesses the power of an advanced polymer meant to deliver 12-hour, non-feathering wear. A custom, flexible, arrowhead-shaped applicator smoothly and evenly glides on the formula with a precision tip.
Marketing plan: "Our strategy is to inspire people to love their lips again after masking for months on end," said Andre Branch, SVP/GM M.A.C Cosmetics, NA. "We will reach them where they are through trend-first content that puts the spotlight on lips and all the ways to rediscover lip color — whether bold, subtle or anywhere in between. Influencers and M.A.C Artists will flood social with lip-loving content that inspires self-love and expression, while fans can see the product in action through virtual events with our Senior Artists. The product is available through the virtual try on tool so fans can test drive the different shades and easily pick the ones they love. The launch will also be fully supported in stores, making the new Love Me Lip Color accessible everywhere."
Availability: May 4 on maccosmetics.com and in-store (U.S. and Canada)
Price: $24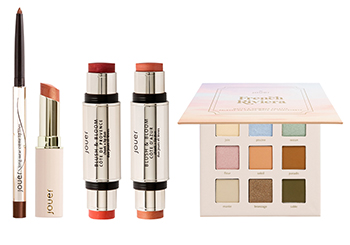 Jouer French Riviera Collection
Waitlist worthy: A limited edition color collection inspired by the glamouros beach resorts along the French Riviera, this four-piece collection features a high pigment matte and shimmer eyeshadow palette in pastels and neutrals; two multi-use creamy cheek and lip shimmer duos with a shimmery finish; and a lip kit featuring a shimmery cream lip liner and shine balm in complementary shades.
Marketing plan: "We're creating dynamic lifestyle content inspired by the colors, sounds and scenery of the French Riviera across our paid and organic social efforts in addition to hosting a surprise PR delivery for a select group of influencers to bring the French Riviera vibe to their homes in a safe and socially distanced way," said Christina Zilber, Founder and Creative Director of Jouer Cosmetics.
Availability:  May 11 on JouerCosmetics.com (pre-sale), followed by the launch on May 18 on Beautylish.com, BeautyBay.com and limited collection offering in select Sephora locations and online.
Price: $34 (French Riviera Matte & Shimmer Eyeshadow Palette), $32 (French Riviera Shimmer Blush & Bloom Cheek + Lip Duo in shades Côte d'Azur and Côte de Provence), $38 (French Riviera Honey Kiss Shimmer Lip Kit).

Limited-Edition Mary Kay Unlimited Lip Gloss in Confident Pink and Hopeful Lilac
Waitlist worthy: The next-generation glosses are designed to glide on smoothly and deliver instant moisture. Formulated with vitamins C and E, the lip gloss features patent-pending technology, which is meant to provide non-tacky, non-sticky layers of shine.
Marketing plan: "Changing the lives of women has been one of our brand pillars since trail-blazing Mary Kay Ash founded the company in 1963 – it is an important part of our DNA and remains our biggest motivator. We are delighted to launch these new Limited-Edition Mary Kay Unlimited Lip Glosses under our Pink Changing Lives cause empowerment program to help change the lives of women and their families. From May 16 to August 15, $1 from every wholesale purchase of these limited-edition lip glosses will be donated to the Mary Kay Foundation, whose mission is to end domestic violence and fund research for cancers affecting women," reports Regena Pipkin, Vice-President of U.S. Salesforce & Marketing Support.
Availability: May 16 at MaryKay.com and through local Independent Beauty Consultants.
Price: Confident Pink ($16) and Hopeful Lilac ($16)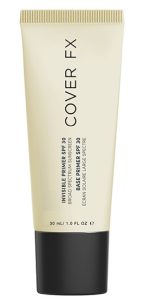 Cover FX Invisible Primer SPF 30 Broad Spectrum Sunscreen
Waitlist worthy: The primer is designed to be an invisible sunscreen with SPF that leaves a silky-smooth finish without looking chalky or white, or without leaving flashback in photos. Antioxidant-rich tomato fruit extract, vitamin E and squalene aims to help protect against free radical damage, while sesame extract is meant to calm stressed skin.
Marketing plan: "Our SPF 30 invisible primer bridges the new skin care formulas we debuted this year and our existing portfolio of clean, high-performance makeup. We're supporting the launch from an educational standpoint across all of our channels, honing in on ingredients that make a difference and partnering with key influencers to demonstrate how to incorporate it into an everyday routine — it combines the primer and SPF steps into one making it an ultimate multitasker," said Nathalie Manivong, VP Global Omni-Channel Marketing, Cover FX.
Availability: May 5 at coverfx.com
Price: $38
Versed Instant Gratification
Waitlist worthy: Versed will introduce its first foray into at-home beauty tools with an at-home dermaplaning tool.
Marketing plan: "For the launch of Instant Gratification, we recognized that we needed to market to two separate potential customer groups, each with their own distinct needs. The first group was the first time dermaplaner users. The second group was habitual dermaplaner users. Our strategy will lean heavily on content and expert POVs," said Mia Zee, Marketing Director, Versed. "On the content side, we created an approachable, user-friendly how-to video to disseminate across our paid and organic channels (social, email, website) and included the link to the video on the packaging for the tool itself. We will be partnering with several prominent influencers, including Lauryn Evarts Bosstick of The Skinny Confidential, to create educational content that will be shared across their channels (Instagram, TikTok, YouTube, and podcasts). We will also seed the tool to a broad list of influencers in a custom sustainable influencer kit, made from FSC-Certified and PCR materials. On the expert side, celebrity makeup artist, Nam Vo, and acclaimed esthetician, Sean Garrette, will be sharing their thoughts on the product and the practice of dermaplaning with the press and across their own channels as well as the Versed social channels."
Availability: May 13 (presale), followed by the full launch on May 20 on versedskin.com
Price: $19.99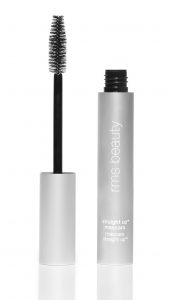 RMS Beauty Straight Up Volumizing and Peptide Mascara
Waitlist worthy: Powered by peptides, this mascara aims to delivers 12 hours of volume while re-densifying lashes.
Marketing plan: "We approached this mega sku with heavy sampling, influencer outreach, digital advertising and a strategic partner for the global exclusive," said Elaine Sack, CEO, RMS. "We invested heavily into retailer sampling support and previewed samples before launch on our .com during our Earth Day promotion (when we knew rmsbeauty.com would be heavily trafficked). RMS distributed product for unbiased reviews pre-launch and partnered with Octoly and our internal ambassador team to secure broad ranging micro influencer content.  In addition, we partnered with QVC for the global launch exclusive to QVC in order to provide the platform during our first hour-long show to message the clean formula, plush wand, and all of the amazing benefits. We featured brilliant storytelling from Rose-Marie's expert artistry perspective supported with consumer claims, before and afters on diverse lash types, and live demos. Our show exceeded all expectations as we head into our global launch."
Availability: May 4 at Sephora, Credo and QVC
Price: $26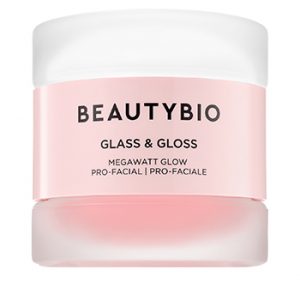 BeautyBio Megawatt Glow Pro-Facial
Waitlist worthy: "As consumer habit has fundamentally shifted, we continue to see a strong sense of empowerment derived in the at-home absorption of beauty rituals once outsourced," said Jamie O'Banion, Founder + CEO, BeautyBio. "Glass and Gloss combines the two critical aspects of a professional facial – physical exfoliation and replenishment of key glow-inducing nutrients – into one single product anyone can use from home to achieve smooth-as-glass skin that glows for days. Using new nanoderma biodegradable spheres, the formula is able to achieve deep pore cleansing and extraction of impurities without the micro-lacerating side effects of traditional exfoliants. The 2-step treatment finishes with a leave-on hydrating gel mask formulated with mineral-rich seawater, brown seaweed and marine actives."
Marketing plan: "The sensorial experience touching the Gloss's proprietary Memory Gel tech is a made for Tik Tok moment and immediately leaves skin with that 'just-had-a-facial' glow," said Jamie. "Our Megawatt Glow campaign will feature full 360 support from traditional digital, social and select B&M eventing to virtual Glass & Gloss experiences, targeted sampling programs and incredible UGC content from our Glommunity. Our team of estheticians will be leveraged in-store and virtually for spa-from-home masterclasses sharing treatment-enhancing tips and techniques. We will be sharing our glass recycling program at launch to help promote sustainability within the beauty community and anticipate this global launch being our largest to date."
Availability: May 25 at Ulta, Sephora, Nordstrom, Neiman-Marcus in North America and Cult Beauty in Europe, Harrods in the U.K.
Price: $65

Deck of Scarlet Dual Drama Liquid Eyeliner
Waitlist worthy: A doubled ended liner, one side features a classic ink, while the other houses a duochrome formula that shifts in shade depending on where the light hits.
Marketing plan: "We built excitement for the launch with an early-access pre-order for our email and SMS subscribers. We also hosted a virtual event with VIP press and influencers where our CEO, Mariya Nurislamova and VP of Product, Jeniece Trizzino discussed the inspiration behind the launch and went into details about Dual Drama's clean, innovative formulation. At this event, we also announced a partnership with celebrity MUA, Etienne Ortega who walked attendees through our shade range and provided a demo for a day and night look featuring our latest launch. Our Scarlet Squad, a dedicated group of content creators, will also be sharing a sneak peak of Dual Drama with their followers in advance of the official launch. We're also launching a nano-influencer campaign on Instagram that week and will share the excitement across email, social media, our blog, and on our home page," said Isamar Batista, VP of Marketing.
Availability: May 3 on deckofscarlet.com
Price: $28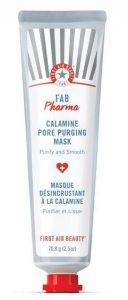 First Aid Beauty FAB Pharma Calamine Pore Purging Mask
Waitlist worthy: "Calamine isn't just for bug bites anymore," said to Lilli Gordon, Founder and CEO, First Aid Beauty. "We have modernized this ancient skin remedy and applied its ability to help draw out impurities, sooth irritation and gently exfoliate to this luxurious mask that tightens and detoxifies pores.
Marketing plan: "Our marketing efforts will focus on educating consumers about the mask's clean, problem-solving ingredients, including calamine powder, kaolin & bentonite clays, salicylic acid and tea tree oil. Visually, we will showcase strong clinical results and before and after imagery and content featuring ingredients, texture and application. We will also be leveraging the 'purging' benefit of the mask to offer quick spring cleaning/organization tips that can be accomplished while your mask is drying – the perfect way to multitask while you mask."
Availability: May 18 on Sephora.com and FirstAidBeauty.com and July 2021 at Sephora, Ulta Beauty stores and Ulta.com
Price: $30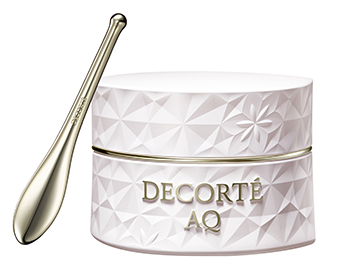 Decorté AQ Concentrate Neck Cream
Waitlist worthy: "With the increased use of iphones, laptops and tablets scrolling 24/7 and binge watching our favorite shows, the neck area and muscles have been exposed to extraordinary stress and require special attention because the structure of the skin is different from that of the face," said Sharon del Valle, GM KOSÉ North America. "Our labs in Tokyo have created a beautiful dual-action formula that helps strengthen skin and relieve the muscle tension that can lead to the appearance of lines and sagging in the neck area. A thoughtfully crafted massage tool also effectively targets the lymph and acupuncture points on the neck to promote blood circulation and helps restore skin's smooth texture and radiance. The exquisite packaging is conceived by renowned Dutch interiors and architectural designer, Marcel Wanders."
Marketing plan: "The launch strategy will have a complete omni channel approach for online and offline including: Paid digital and social advertising, organic social campaigns with influencers, sampling, email, text/mms and events.  For events, we will be educating consumers both online and offline about the skin on the neck and showing them the best application technique to soothe the senses and ensure maximum benefits. AQ Concentrate Neck Cream will also be part of our overall Japanese beauty summer campaign focused on the holistic benefits of J-beauty," said Sharon.
Availability: May 3 on decortecosmetics.com
Price: $150.00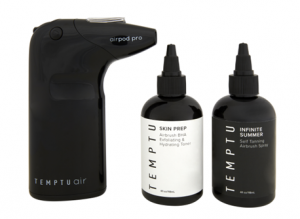 Temptu BHA Exfoliating Skin Prep Toner and Infinite Summer Airbrush Tanning Pod
Waitlist worthy:  Temptu latest gradual self-tanner features a buildable, "clean" formula designed to hydrate, protect and nourish. It's paired with Skin Prep which is a BHA exfoliating and hydrating toner that prepares the skin by dissolving dead skin cells and leaving a hydrated.
Marketing plan: "Our launch campaign is 'Look on Vacation Indefinitely' because the glow never has to end. We know self-tanner sales are skyrocketing right now and we anticipate this to be one of the summers of all summers, so we really wanted to bring some euphoria into our campaign as the country starts to open up more," said Samantha Mandor, Chief Creative Officer and Co-founder, Temptu.  "We will be supporting this campaign with PR, a very robust influencer campaign targeting experienced and novice self-tanners, a digital marketing advertising program across social, display, Google including video and animated assets targeting our existing airbrush lovers but also new consumers focused purely on self-tanning.  In June, we will celebrate PRIDE in partnership with the Trevor Project and introduce a self-tanner kit featuring our stunning Rainbow Air device, the Skin Prep and Infinite Summer only at Temptu.com"
Availability: May 1 on Amazon and QVC
Price: $42 (Infinite Summer), $32 (Skin Prep)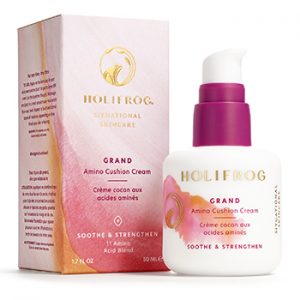 HoliFrog Grand Amino Cushion Cream
Waitlist worthy: Holifrog kicks off its rebrand with the launch of a new moisturizer featuring peptides, ceramides, vitamins, and a blend of 11 amino acids. The rest of the product line will evolve into the new look by September.
Marketing plan: "Shortly after the pandemic hit, we began quietly working a rebrand to synchronize with the level of sophistication that embody our formulas. Grand Amino Cushion Cream is not only a new launch and new category (moisturizer) for HoliFrog, but it's the debut of our new logo, official tagline (Situational Skincare) and fresh new aesthetic. Since our brand launch in Fall 2019, we have consistently added new marketing tactics to our arsenal from press seeding to influencer gifting to paid digital marketing through Facebook, Instagram and Google. With the launch of Grand, we begin rolling out our first stage of sampling: all orders will receive a 7ML sachet of our Superior Omega Gel Wash. Our repeat business is extremely strong and we anticipate to deepen those roots with both the category expansion and sampling initiative," said Emily Parr, Founder, HoliFrog.
Availability: May 12 Dermstore, Net-A-Porter, Revolve and Holifrog.com
Price: $60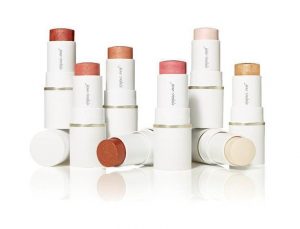 Jane Iredale Glow Time Ethereals Collection
Waitlist worthy: The new collection is a selection of creamy yet hydrating blush and highlighter sticks with a buildable, easy to blend formula that allows for a naturally luminous look.
Marketing plan: "This collection of blush and highlighter sticks seem made-for-the-moment with its on-the-go portability and ease of use due to its blendable, buildable coverage," said Chris Payne, CEO of Jane Iredale. "With this launch, we are pushing two main avenues: product trial and video. We have seeded the product to clean-certified make-up artists, our top dermatologists, plastic surgeons and aestheticians to build both awareness and endorsements.  We also used a VIP pre-sale to both generate excitement and reward our top professionals. In terms of consumers, we will be leveraging a virtual try-on on our website and around the globe.  We plan to use embedded video in ads, as well as leveraging multiple video assets on our website. Additionally, we are using video and virtual try-on on our professional accounts to help our audience find and discover us, and our Glow Time Sticks however, wherever, and whenever is best for our consumer."
Availability: May 3 on janeiredale.com, Amazon.com and Ulta.com
Price: $38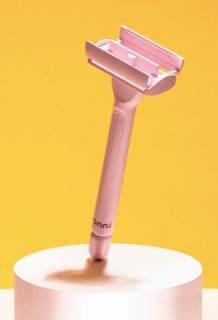 Hanni Weighted Razor and Shave Pillow Gel Stick
Waitlist worthy: Hanni's moisture-infusing, skin-soothing gel stick is designed to boost skin's hydration with a blend of cactus water, apoptogenic mushrooms, glycerin, vitamin E and olive fruit oil. The plastic-free weighted razor features finger indent and grips for comfort and control and Swedish stainless steel blades.
Marketing plan: "With Hanni, we're offering women a completely new experience – a fundamentally better way to exfoliate, shave and hydrate along with the freedom to do so without water, anywhere they want. Once customers try Hanni, they're hooked so we're leaning into social proof, user-generated content and community building to help share our story in the most authentic way possible," said Leslie Tessler, CEO & Founder.
Availability: May 3 on heyhanni.com
Price: $22 (Shave Pillow), $38 (Weighted Razor)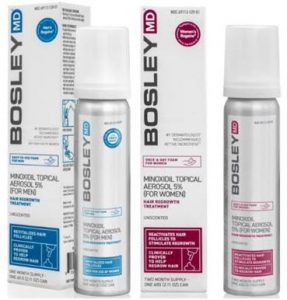 BosleyMD Men's & Women's Minoxidil Topical Aerosol (5%) Hair Regrowth Treatment
Waitlist worthy: Now available in easy-to-use foam, BosleyMD's Hair Regrowth Treatment with 5% Minoxidil is an FDA-approved, clinically proven treatment to regrow hair and slow down further hair loss.
Marketing plan: "Our marketing plan centers around education about hair growth and care. The pandemic has elevated the discussion about hair loss and thinning hair for men and especially for women, in a more open and honest way. Through social media, we will be engaging with content creators who have these concerns, as well as our professional hairstylist community who see clients and hair conditions every day and are key to expressing the benefits of our formulas developed in collaboration with Bosley doctors," said Janice Lee, Chief Marketing Officer BosleyMD.
Availability: May 1 on BosleyMD.com, Ulta Beauty stores, Ulta.com and Amazon
Price: $35 Men's (1 month supply), $45 Women's (two-month supply)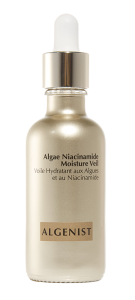 Algenist Algae Niacinamide Moisture Veil
Waitlist worthy: Algae Niacinamide Moisture Veil is a liquid moisturizer that promises a natural glow without the shine. The formula combines the brand's patented Alguronic Acid which aims to smooth fine lines, wrinkles and boost performance. It also features Algae Concentrate to control oil, and niacinamide for a complexion boost.
Marketing plan: "We'll leverage traditional marketing levers – merchandising, sampling, paid media, influencers – but what we are really excited about is engaging real people, in our Real Skin is In campaign. This is the 2nd product where we recruit real people to trial the formula, they document their results for 10 days, and give their real results over video," explained Rose Fernandez, CEO, Algenist. "There are two segments to this campaign: one is through recruiting a diverse group of skin care users, and the other is through customer trial via sampling sachets for the 10-day period. We are so confident in our product performance that we encourage our community to post and share their experience in real time, unfiltered. Our approach is focused on authentic experiences and promoting being your best self in an uncomplicated way; these are core principles to our DNA. We want to be a part of a life less complicated. This 360 campaign will run across our platforms and drive to Sephora."
Availability: April 22 at Algenist.com, April 27 at Sephora.com and May 1 in-store at Sephora. $85 CAD available at Sephora.ca
Price: $65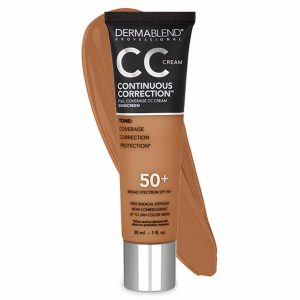 Dermablend Continuous Correction Tone-Evening CC Cream SPF 50+
Waitlist worthy: The CC cream has been clinically tested to visibly improve skin's radiance after four weeks, while providing broad spectrum SPF 50+ without leaving a white cast. The formula is designed to reduce the look of redness, discoloration, hyperpigmentation, dark spots and age spots while providing 24 hour color wear.
Marketing plan: "We are taking an advocacy-first approach with this launch, seeding the product to dermatologists, media and influencers, from micro to macro, to share out their unfiltered recommendations of our new Continuous Correction CC Cream SPF 50+," said Tara Pyle, Vice President of Dermablend.
Availability: May 1 at Ulta, Amazon, Macy's and Dermstore.com
Price: $39