Evocative brand videos are becoming the norm among prestige beauty brands. This creative allow brands to communicate with their audience on an elevated and emotional level. Furthermore, a direct line of communication is created between the viewer and the brand's DNA, which can facilitate a more substantial and long-lasting relationship between business and consumer.  Here, MOSS Studio + Magazine examines some of prestige beauty's most effective, high-end videos and what makes these assets so meaningful and powerful.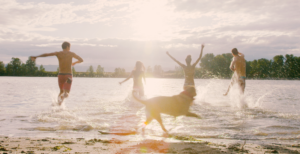 Fresh: Feeling is Believing (2019)
Fresh Beauty has always been about celebrating nature and bringing consumers and viewers on a journey in every endeavor. In recent years this has been done by utilizing sensorial imagery in video campaigns. Their 'Feeling is believing' brand video (that Moss partnered on for post-production) is the epitome of this, showcasing gorgeous scenery – everything from micro close-ups of flowers in bloom to sweeping shots of the ocean –  while effectively tapping into each of the viewer's senses. This is sensorial editing and sound design, working in tandem with brand mission communications, at its best. The video becomes proof that Fresh understands beauty, nature and the two combined. It also conveys their appreciation for the natural marvels that serve as the source of their products and company journey.
Chanel: Natural is a Style (2020)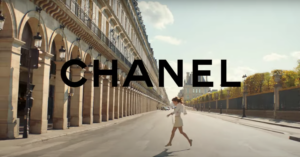 Chanel emulates their brand DNA in all videos they create. With a deep-rooted heritage and carefully molded brand aesthetic, there is something that represents Chanel in every campaign. Natural is a style, while a product video, feels nothing like a promotion, and everything like a brand statement. The dynamic dance between a Parisian woman and Paris itself conveys a developing and natural relationship throughout the piece; her connection with the city is similar to Chanel's connection to its roots. The movements are all sensual, elegant, and ever-flowing; never forced or jagged. She belongs in this environment, and the environment belongs to her. The color scheme is beige, golden, and bright – and alongside an upbeat soundtrack, this is a great example of how much brand emulation a product campaign can pack.
Tatcha: 10 Years of Tatcha (2020)
Tatcha has always been a brand focused on emulating a sense of place that is Kyoto. Each product and campaign is designed around the notion of Japanese culture reimagined. For their 10-year anniversary video the audience is taken back to those same roots, on an evocative and aspirational trip to the brand's beginnings. Tatcha founder Vicki Tsai plays the lead in this narrative; on her journey to revisit the mystery and beauty that she first discovered when she traveled to Japan before founding Tatcha. Kyoto is exceptionally beautiful; tall bamboo trees, stunning temples, and a clarity to the colors that characterize this very unique scenery. Combined with imagery of Tsai speaking with the people who first inspired her journey – a monk and traditional geisha included – the sentiment effectively arrives at Tatcha being the essence of Japanese and Kyoto beauty.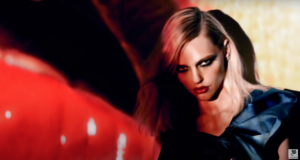 Lancôme: Mert x Marcus Collection (2020)
This is a whole lot more than a make-up collection presentation. In a collaboration with renowned fashion photographers Mert Alas and Marcus Piggott, Lâncome illuminates the daring, rebellious, and disruptive. This is a step away from their delicate and feminine brand identity, and a statement about Lancôme's multifaceted nature. Campaigns like these serve as a reminder to the viewer; that there's adaptability and adventure in an established beauty house, too. The video is visually fierce. There is colour and sizzle in every frame, from the midnight sky shimmering eyes, to the shining scarlet lips. And of course, the burning rose sets it all aflame, quite literally – this is Lancôme on fire, raw and tapped into an innovative vein that's as potent as it is stunning.