The Potential and Pitfalls of Beauty on Amazon
Beauty brands can no longer ignore the Amazon juggernaut. In fact, whether or not companies are selling on the site directly, there's a big bet their products are being sold by third parties—or worse yet, by counterfeiters.
Amazon's luxury beauty sales expanded 47% year-over-year, hitting approximately $400 million. More than one-third of all beauty products purchased online are bought through Amazon. While many customers first venture into a physical store for beauty, Amazon is the go-to for replenishment.
The behemoth's grip on beauty is still in its infancy, but it is set to explode over the next few years. Brands that never considered selling on Amazon are acquiescing, yielding to consumer demand. The hard fact is that Amazon owns 56% of all online product searches. And it's not losing steam. Amazon Prime recently launched sample boxes for Prime members with luxe beauty brands, such as Jane Iredale, L'Occitane, Mario Badescu and Elizabeth Arden.
But with potential often comes pitfalls. As reported by the U.S. Government Accountability Office, fake merchandise is rife on Amazon. Counterfeiting is a problem, accounting for a half trillion dollars a year, according to estimates. Furthermore, unauthorized third-party sellers often garner sales of popular beauty items by deeply discounting prices.
Shoppers frequently search by price and tend to look no further than three or so listings, before hitting the buy button, especially on items under $40. This issue causes myriad problems, from retailers losing faith in brands that are discounted online, to consumers receiving potentially counterfeit beauty products.
Beauty is among the top three counterfeited categories, according to Chad Annis, Founder and CEO of Market Defense, which offers online brand protection. Iconic brands, such as Beautyblender and Urban Decay, have felt the pinch of knockoff artists. And, First Aid Beauty and Hot Tot children's hair care have seen their products show up on Amazon without their consent.
With online sales, the onus is on brands to protect their intellectual properties. Often consumers are unaware of risks, assuming they'll just return unsatisfactory merchandise—for which brands are responsible. Brands need help defending their intellectual properties while still benefitting from the e-commerce boom.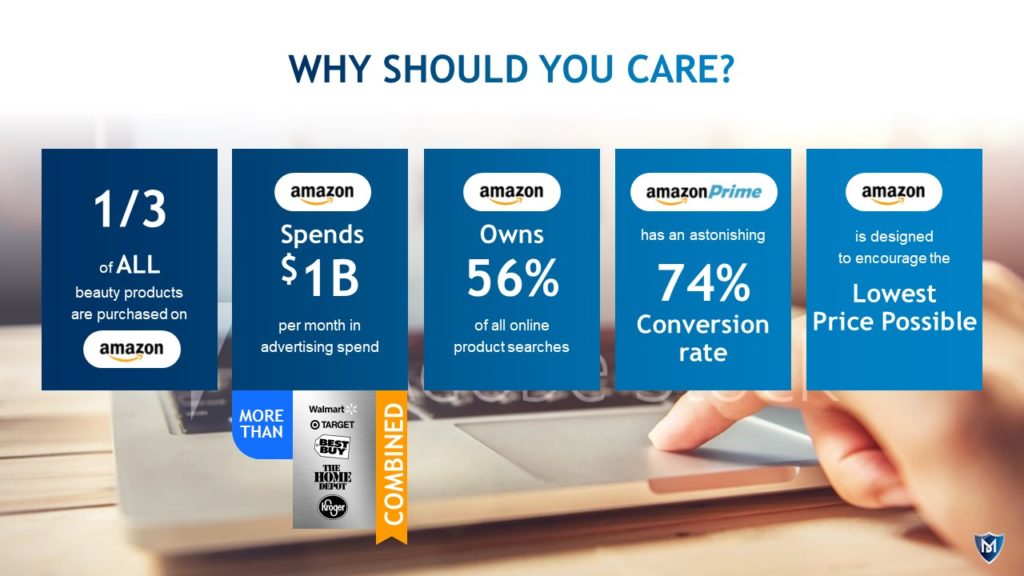 Market Defense: Online Protection from Top to Bottom
A few years ago, Chad and a former partner successfully acquired a thriving online prestige beauty reseller and then saw his business negatively impacted by unauthorized sellers and discounters on Amazon. He exited that business and formed Market Defense to help others navigate selling in a hyper competitive environment on Amazon where the ecosystem is dynamic and the tools difficult to master.
Market Defense comes to brands' aid in numerous ways:
*Account Management: Market Defense strongly encourages brands to be their own seller, so they can control their pricing and online image. Market Defense oversees it all—from account management to inventory control and even forecasting. It eliminates the need for a dedicated employee to handle those tasks.
*Marketing: Market Defense can help brands set up their business and gear up for growth. This includes building a brand's reputation, equity and visibility via listing optimization, marketing, advertising expertise and account management.
*Cleanup of Unauthorized Resellers: Cleaning up and eliminating all unauthorized sellers would take a brand hundreds of hours to address, yet Market Defense typically accomplishes full cleanup in less than 90 days. Once clean, the company can be a watch dog, making sure more offenders don't pop up.
*Legal help: Although only 20% of incidents require legal action, when necessary, Market Defense is ready to harness the legal expertise of its team. More than 1,800 attacks have been defended, to date.
The proof is in the testimonials Market Defense has accrued. "After years of various attempts at managing our ever-growing Amazon business, Market Defense has been a truly game-changing solution," says Megan Gage, founder of Hot Tot. "Gone are the days of our moderately successful in-house management. Market Defense has become an extended part of my team and has done an exceptional job at managing all aspects of Amazon. Our pricing is stable. Our listings are accurate and correct. Our business is growing."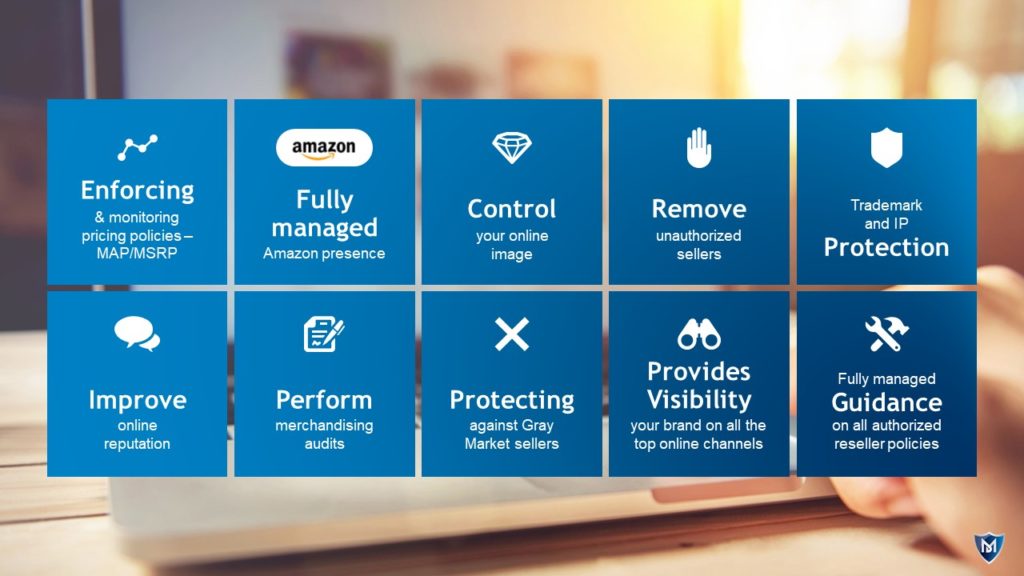 Questions and Answers with Chad Annis, Founder and Chief Executive Officer of Market Defense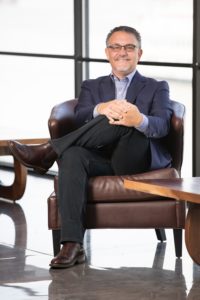 CEW: What is today's reality? Can brands ignore Amazon?
Chad Annis: Two or three years ago, there were brands who ignored Amazon. Now you cannot keep your brand off of Amazon, especially if you are at scale. Your brand is going to show up there, one way or another.
CEW: So, what are beauty brands to do?
CA: Many don't know there are options. We show companies how to use Amazon's own terms of service and legal arrangements to wipe out diverters, counterfeiters, gray and black-market products. We find that once we do that, brands see an increase in sales through retailers and other e-commerce sites.
CEW: What's your biggest advice to beauty brands navigating the Amazon maze?
CA: Not having an Amazon strategy is the worst Amazon strategy. Own your own Amazon store. Don't be controlled by others. Control your own distribution and know who is selling what and where. Also learn how Amazon works. We offer Amazon 101 training on how the "Buy" box works.

CEW: How much is my investment?
CA: Fees vary depending on the size of the project, the complexity of the cleanup, the cooperation of the brand, the length of the agreement, and vary from 2% to 25% of monthly Amazon revenue.
For more information on Market Defense, please contact Vanessa Kuykendall at [email protected].