Earlier this month, Johnson & Johnson hosted beauty editors at a skin health preview at Hudson Dermatology, showcasing new product launches from Neutrogena, Aveeno and Clean & Clear for fall. Below, a roundup of what's hitting shelves now.
Neutrogena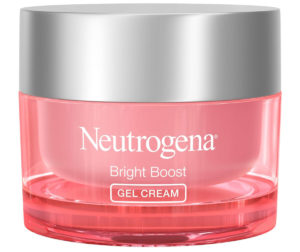 The new Neutrogena Bright Boost collection includes Bright Boost Resurfacing Micro Polish ($20), which exfoliates skin with three times the polishing power of a standard scrub. Next is Bright Boost Gel Cream ($20), which contains AHAs, PHAs, and neoglucosamine that boosts cell turnover. There's also Bright Boost Illuminating Serum ($20), which contains neoglucosamine and turmeric to improve skin tone, texture, and the appearance of hyperpigmentation. Last is Bright Boost Moisturizer with SPF 30 ($20). It's a sheer, lightweight moisturizer spiked with SPF that nourishes skin, thanks to antioxidants, moringa seed oil, and vitamins C and E.
Neutrogena Makeup Removing Cleansing Towelette Singles
At $6 for 20, these come individually wrapped, for a fresh towelette each time, whether consumers are at home or on the go. Consumers can tear them open and unfold for a full-size wipe. These won't dry out the way most wipe packs will over time. Made from 40% recycled material, these cloths gently dissolve even waterproof makeup and are formulated for sensitive skin. They are also fragrance-free.
Neutrogena Hydro Boost Cleansing
The brand's popular hydrating franchise is getting into the cleansing arena with Hydro Boost Cleansing Towelettes and Exfoliating Cleanser.
The former is $6 for a pack of 25 and boasts a cleansing lotion infused into soft wipes to instantly remove waterproof makeup while imparting hydration. These wipes feature a patented cleansing technology coupled with hyaluronic acid to cleanse while protecting the skin's barrier to help lock in hydration.
The cleanser retails for $8 and gently exfoliates, cleanses and hydrates skin with a formulation containing naturally-derived skin smoothers. It's formulated with hyaluronic acid and comes in a gel-cream format that's gentle enough for everyday use.
Aveeno Oat Masks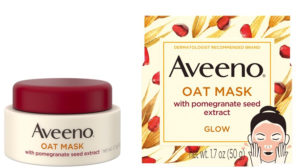 Aveeno has launched three oat masks with prebiotic oats and super-seed extracts, which pamper and nourish the skin. The first contains moringa seed oil extract and vitamin E to remove impurities while detoxifying and invigorating the skin. Designed to enhance glow is the pomegranate seed extract-infused iteration, which contains the titular ingredient to refresh and reveal skin's radiance. Last is one with pumpkin-seed extract that's meant to soothe the skin, thanks to the titular ingredient, in addition to feverfew. Each retails for $10 at drugstores nationwide.
Clean & Clear Watermelon Range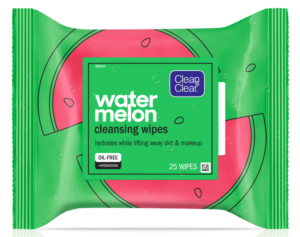 This new collection includes a scrub, gel moisturizer, and cleansing wipes to quench super-dry, thirsty skin in an oil-free formula designed for teen skin. They're all gentle enough for everyday use. The Watermelon Gel Moisturizer is $6 and refreshes skin with no-shine hydration. The Watermelon Juicy Scrub, also $6, exfoliates gently while hydrating. It also gently removes dirt, oil, and dry skin. Last is the Watermelon Cleansing Wipes, which impart hydration while removing dirt and waterproof makeup. These cost $6 for a 25-count pack.