How to Finance Expansion
Whether you're a fast-growing, direct-to-consumer beauty brand that just scored its dream retailer, or an established company ready to expand, there are financial options available that don't require securing outside investors, or worse yet, passing on the opportunity for growth.
It's hard enough for beauty executives to run the day-to-day business without having to balance production schedules, cash flow cycles and finances. The situation is exacerbated in beauty where multiple parties are involved, from ingredient vendors to packaging suppliers to product fillers. But you don't have to face these challenges alone.
Founded in 1938, family owned Rosenthal & Rosenthal, the largest privately-held factor and finance company in the U.S., has financed countless businesses by providing working capital and a range of resources. Rosenthal's services—used alone or in tandem with one another—provide the flexibility and stability businesses need to fuel long-term growth.
Q&A with Rosenthal's Division Head, Paul Schuldiner
CEW: Why do beauty companies seek out your services and what are the financial pain points they often face?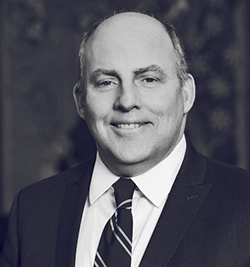 Paul Schuldiner: Typically, a company comes to us because they've reached a critical point in their business. In many cases, it's a breakthrough order that can quickly make the business scalable. In other cases, the company is struggling to overcome seasonal cash flow challenges. They may even have existing financing in place – often a bank line or factoring.
Many of these companies don't realize that these are actually working capital issues that can be solved with short-term financing. The company may have an order that can't be financed with its own balance sheet and its existing working capital facilities. Their bank lines might be maxed out and they're considering raising additional equity, but don't want to dilute their ownership at this stage in the company's lifecycle. Most companies don't know that there are alternatives to raising additional equity and potentially surrendering control of the company.
CEW: How does Rosenthal help?
P.S.: Most beauty companies manage highly complex supply chains to ensure that products reach retailers and ultimately customers on time. Purchasing components, working with fillers or co-packers, and shipping finished products to retailers all contribute to a complicated and potentially costly process. When a company receives a large order, they have to determine how much credit they have with suppliers for the components, what the lead times are and how to pay the suppliers to deliver those components on time. With multiple SKUs and suppliers to manage, beauty companies can become overwhelmed.
Purchase order financing, a short-term alternative inventory financing solution, handles the initial part of the supply chain, helping to solve cash flow challenges that arise when beauty companies purchase components and manufacture their products. Beauty companies in particular, often require a form of purchase order financing known as production-based financing, or work-in-process financing. We help clients structure a funding facility that can pay suppliers and get products to retailers—whether that's Sephora, Ulta Beauty, CVS, Walgreens, or anywhere else the end customer may be.
We ask a lot of questions. Is the company dealing with negotiating sell-through allowances? Marketing or slotting fees? Are they getting larger orders as a load-in and are there replenishment requirements?
We want to understand the entire buying and selling cycle for a particular company because the more we know, the easier it is to construct a soundly structured financing solution.
CEW: How can Rosenthal support beauty companies struggling with large orders?
P.S.: That's where factoring, a form of receivables financing, takes over. Our factoring team reviews the credit of the retailers placing orders with our beauty clients, so that our clients can avoid bad debt and focus on making great products. With factoring, beauty companies outsource their entire accounts receivable administration function to Rosenthal. We provide credit approval and back-end processing, including collections, so a company can scale without having to add a lot of fixed overhead. We also provide loans, and lending against receivables and inventory, as well. We essentially take the working capital cycle and convert it to cash more quickly. When factoring is combined with purchase order financing, clients get an end-to-end supply chain finance solution. And, unlike an equity partner, we do this all without telling you how to run your business.
CEW: What size companies are we talking about?
P.S.: Our clients range in size, but could be a company with sales from $2 million to $10 million that suddenly finds itself with a breakthrough order – or a direct-to-consumer business adding a brick-and-mortar component to take them from $10 million to $40 million.
At some juncture, every business owner has to question whether they want to raise equity capital or use some form of debt financing. The company may not want to dilute its ownership from 70-100 percent to 25 percent or 51 percent. Even if there is equity money available, what amount of equity is the ownership willing to sacrifice?
For companies with current liquidity challenges, short-term financing solutions like factoring and purchase order financing are sound options, while equity capital can be used to fund longer-term initiatives like marketing, infrastructure or acquisitions.
CEW: What makes you love your job?
P.S.: We love collaborating with clients when they need financing to fulfill a breakthrough order with a major retailer. The long-term success of our clients is our top priority, even if it results in the sale of the company at a very large multiple. In fact, when that happens, I know we've done our job.
For more information about Rosenthal, please visit www.rosenthalinc.com and contact Paul Schuldiner at 212-356-1703 or [email protected]